As a travel blogger one of the questions I am asked the most is "how are you able to afford to travel so much?" I am constantly working hard to fund my travels through this blog and through freelance work, but I also spend a lot of my time searching for the best travel deals. I recently came across one website that offers the best travel accommodation deals on hotels and resorts, and I am so excited that I just had to share in this blog post!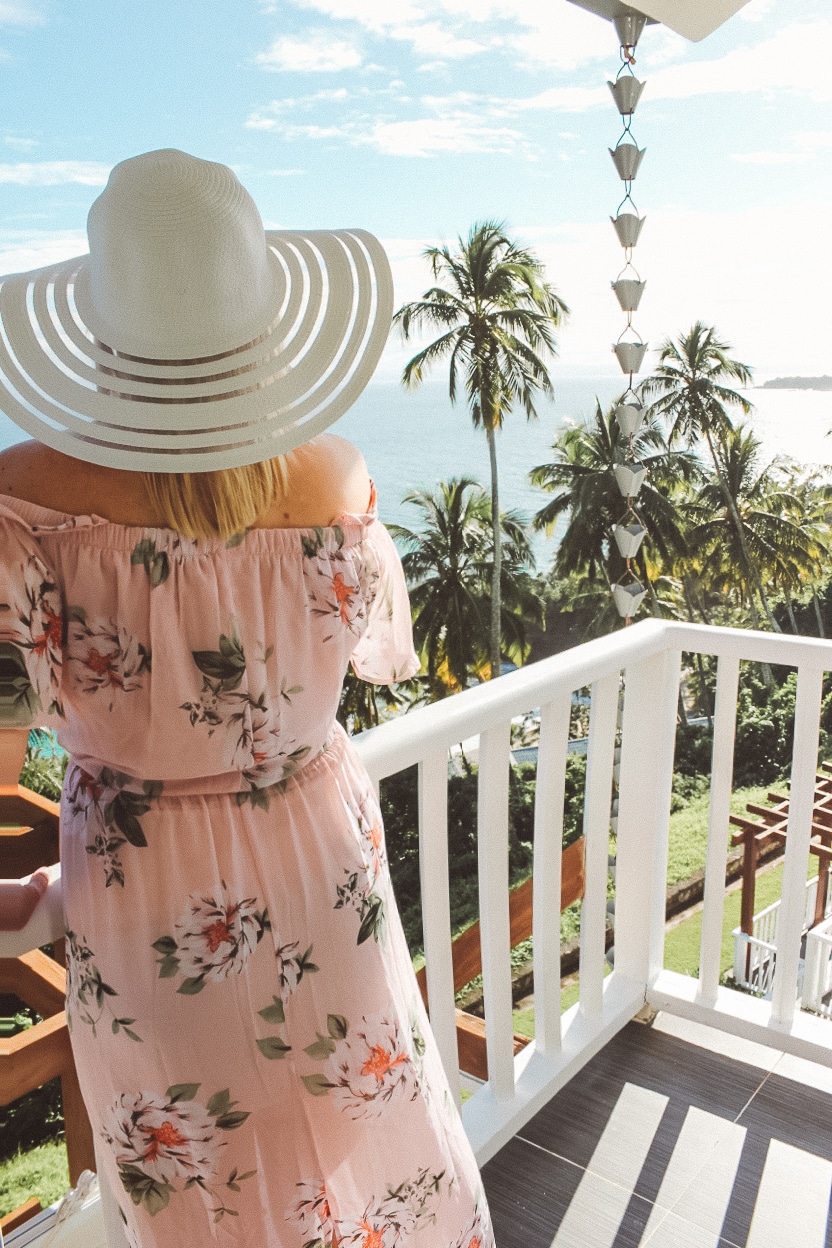 The website with the best deals is called TripValet!
TripValet is a member-based travel website which offers exclusive discounted prices for hotels, cruises, cars, and flights around the world. it's a website that offers wholesale pricing instead of retail public pricing which is why a membership is required.
How much of a discount does TripValet offer?
TripValet offers up to 70% in savings and promises to beat other booking websites 80-90% of the time. I've been a member for several months now and I can confirm that these discounts are legit, but don't just take my word for it. I'll show you the deals in this blog post! Just keep reading…
I searched on TripValet for a 3 day/ 2 night weekend getaway in NYC. I found a deal for the 4 star 11 Howard Hotel which will save me $344. I also checked Priceline.com, Expedia.com, and Booking.com for the same dates, and all three websites offered a significantly higher price for the same hotel! Check out the screenshots below. On each screenshot I have circled in red the price and savings.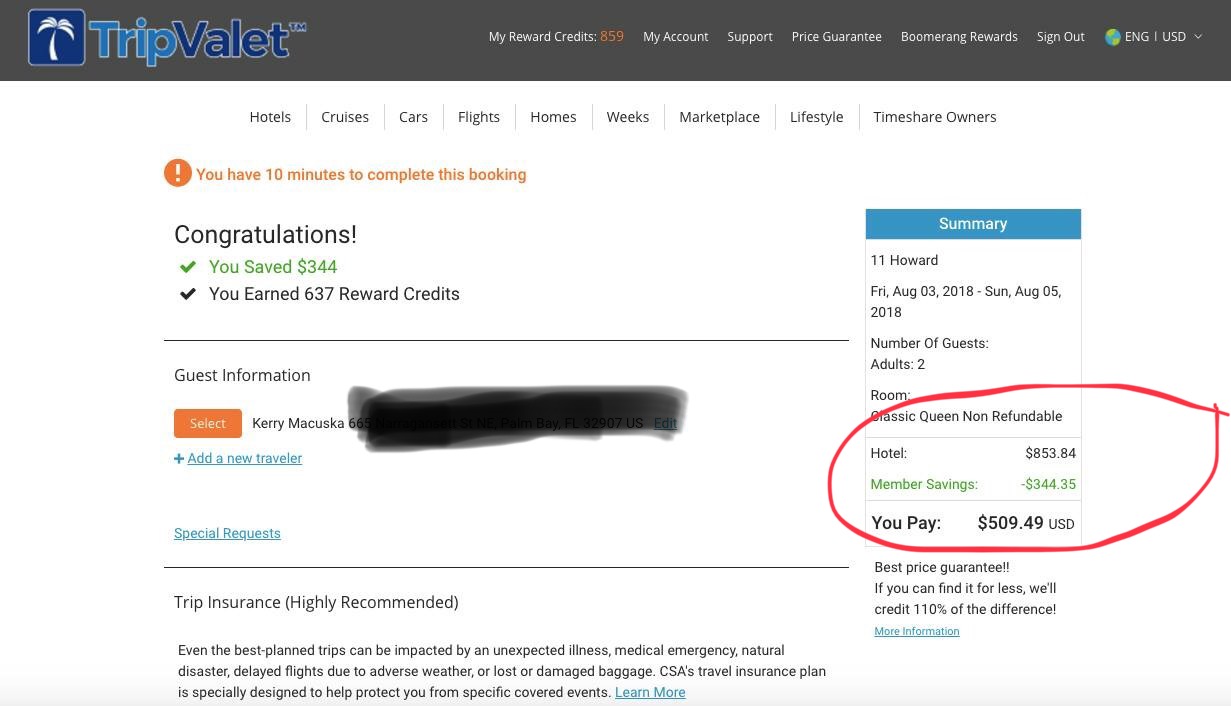 I blocked out my address on this last screenshot which is why there is a big black mark, but what is important is to notice the price I'll pay for booking the hotel and my member savings. TripValet even shares on their website a list of the public prices for the hotel from every leading website. Check out the screenshot below.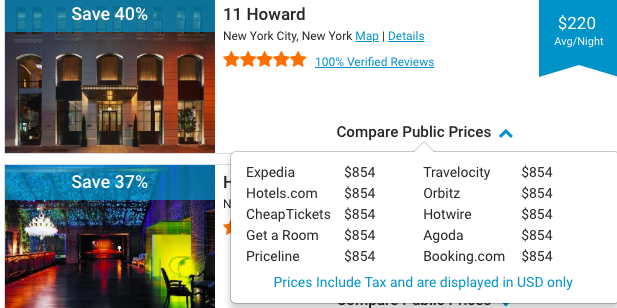 I'll go ahead and share screenshots from some of those other websites.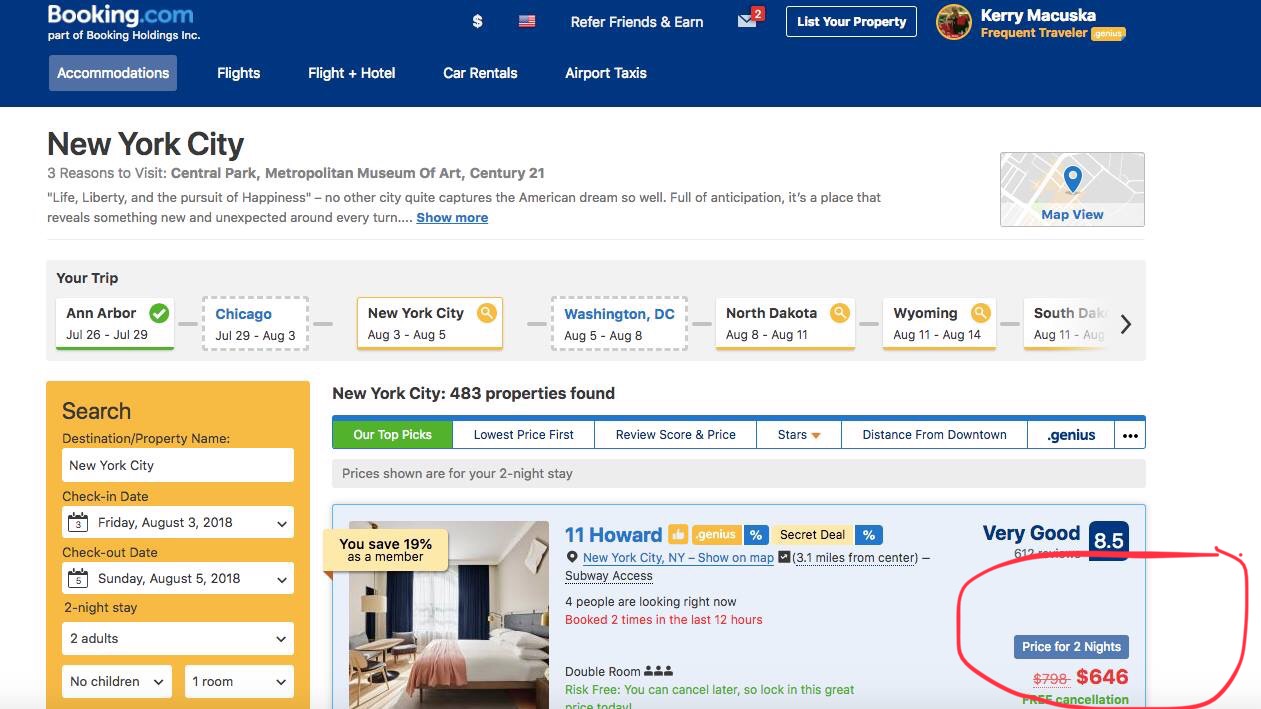 Booking.com shows the price of the same queen room at the same hotel on the same dates to be $646 for 2 nights but that doesn't include taxes. Once I continued with the booking process the total came to $919.17 (see screenshot below). This price includes the $60 resort fee which isn't included in the price that TripValet displayed. If I take the $60 resort fee away from the total price then the booking.com price comes to $859.17. You can see the huge amount of savings right there with TripValet as with my membership I am able to book this room for only $509.49. That's a $349.68 price difference for a hotel I am planning to book for only 2 nights! That's a huge discount!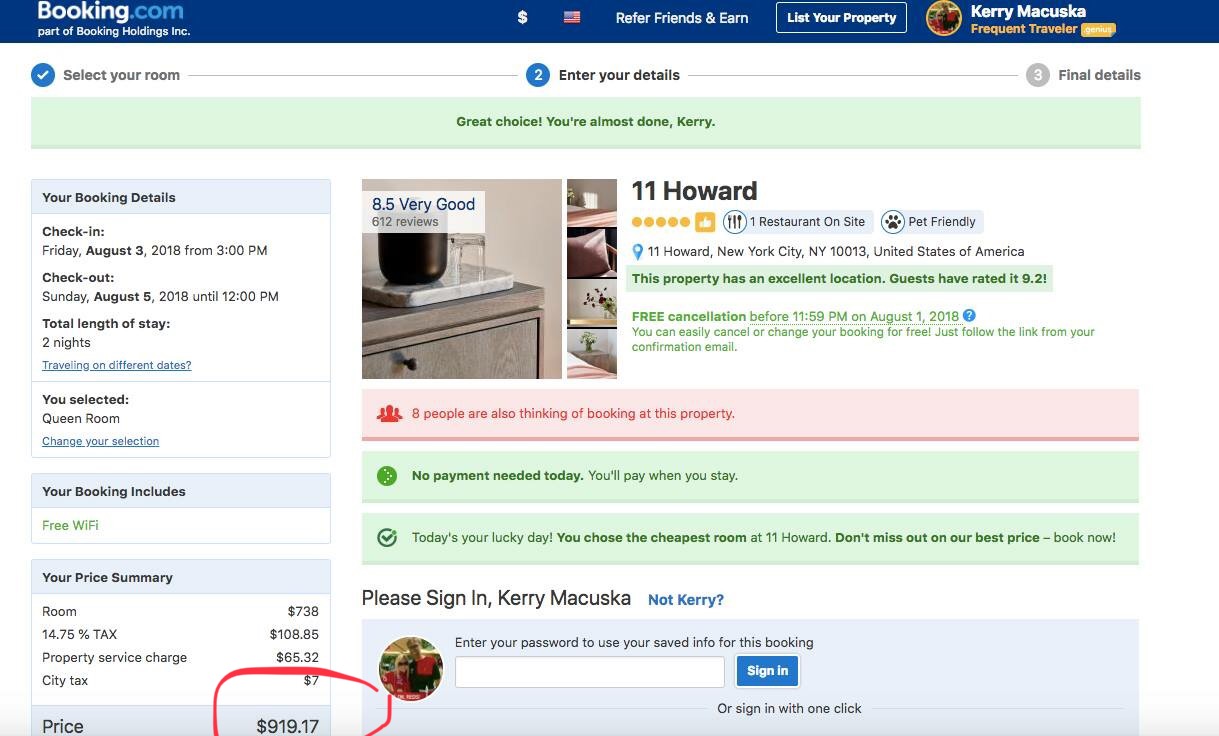 Let's take a look at the price expedia.com offers for the same hotel with the same queen room and booking dates. Check out the screenshots below.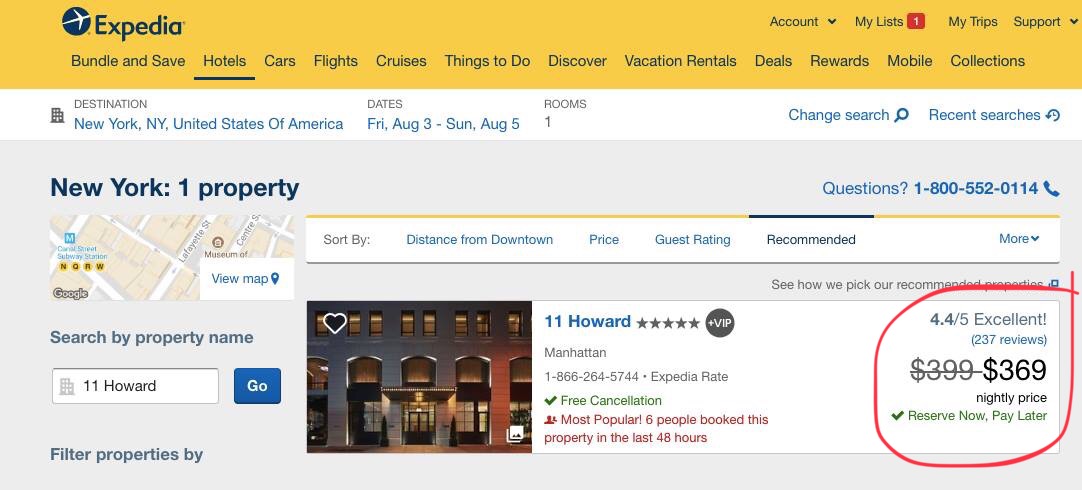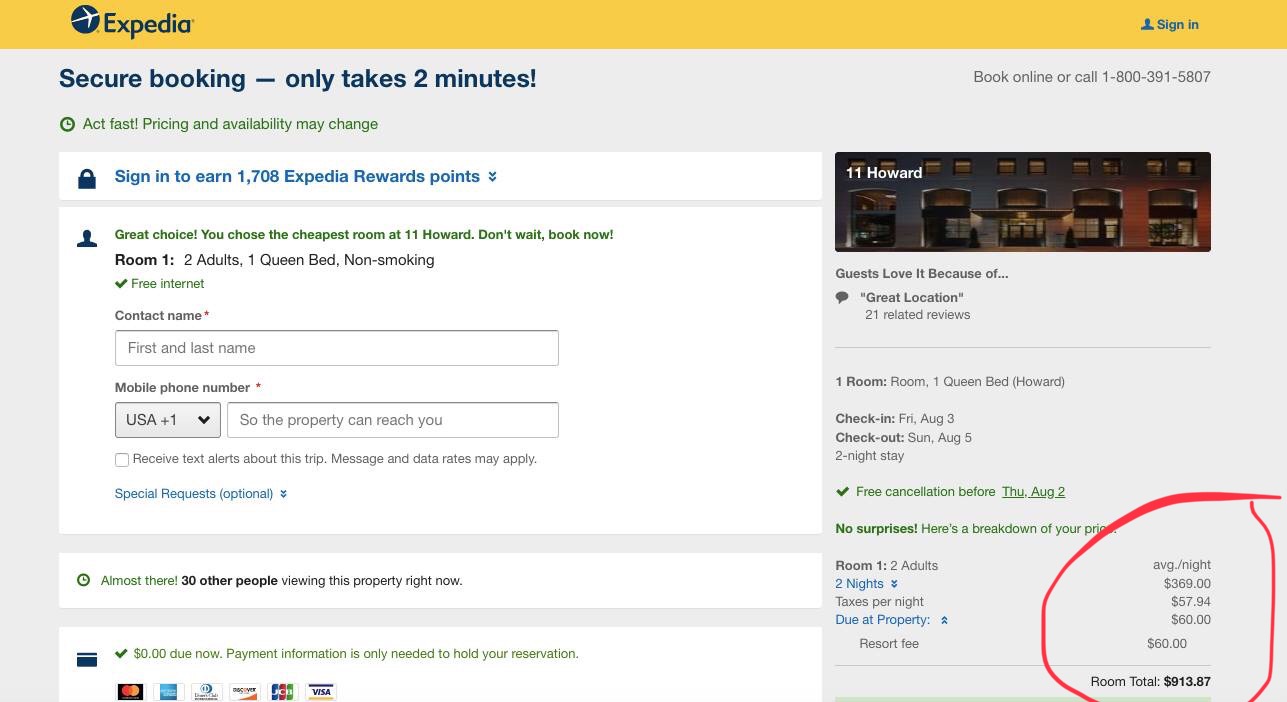 Expedia.com is offering a rate of $913.87 for the same exact booking as TripValet, except with Expedia the resort fee is included in the price that is displayed (just as it was with booking.com). If we take $60 from the total price then the price is $853.87 for the exact same hotel room that I can book for $509.49. That's a $344.38 price difference if I book using my TripValet membership!
I'll show you the price difference with one more website. Check out the screenshots below from priceline.com.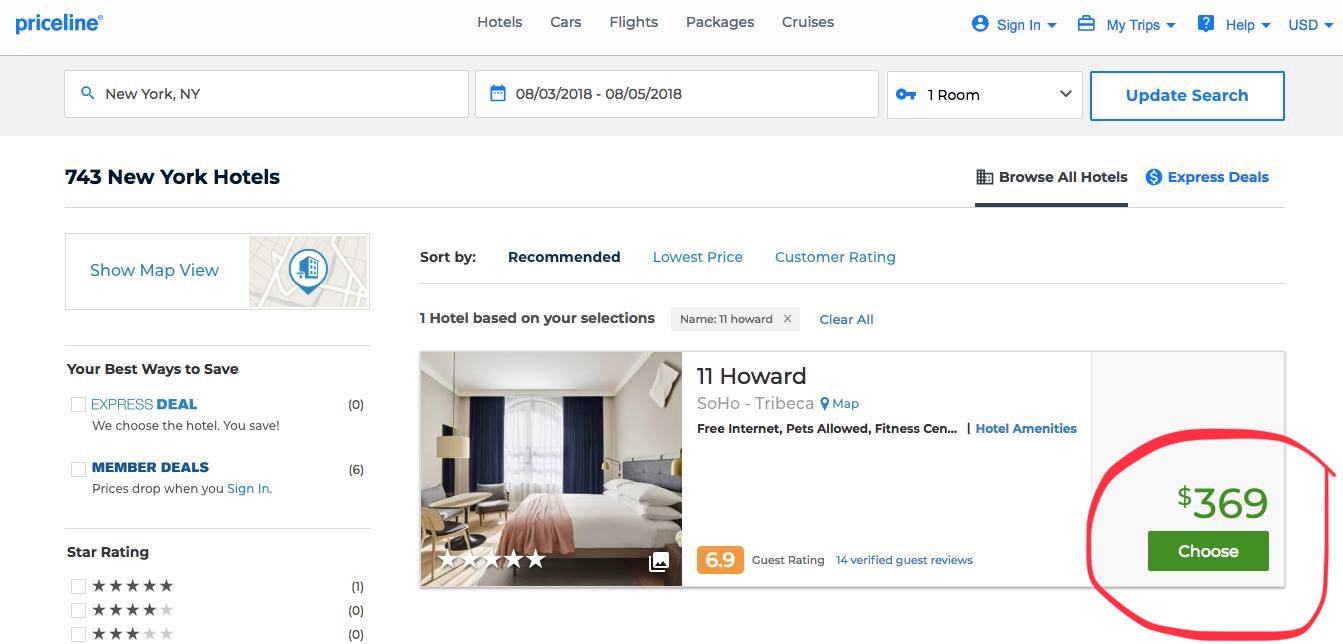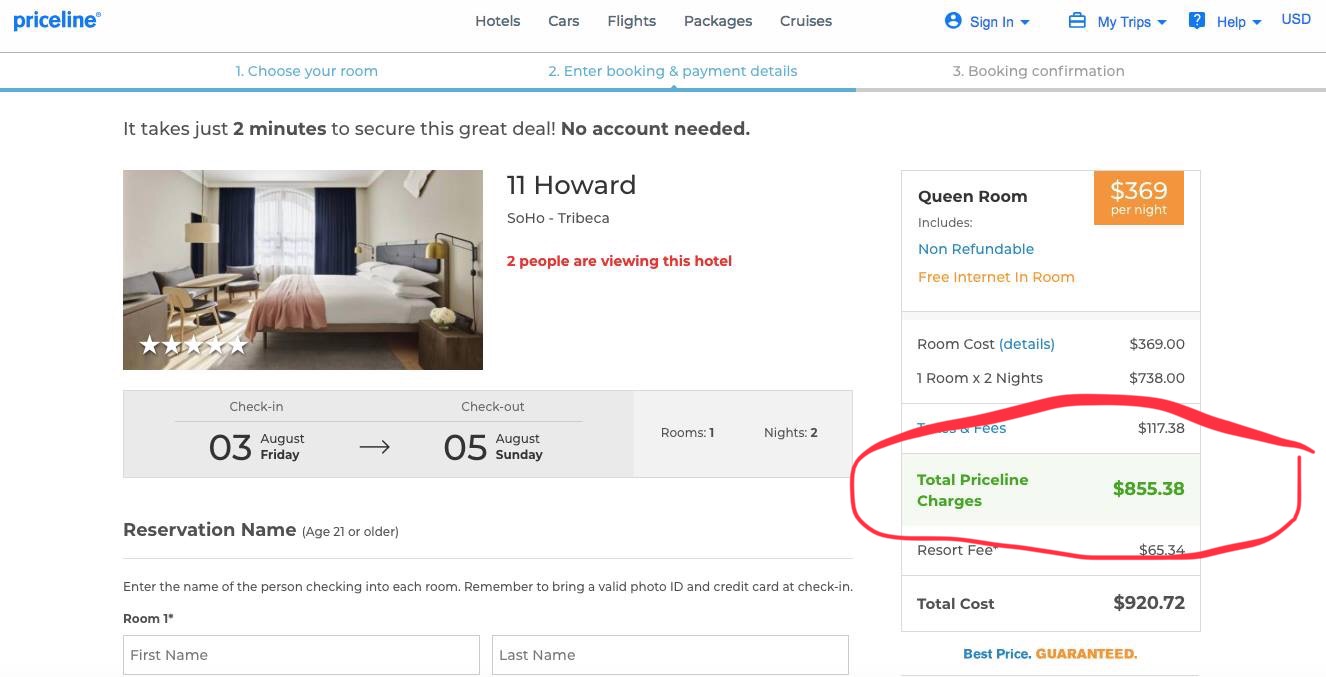 Once again this is a website that includes the resort fee. For some reason the fee is a bit higher with Priceline but if we remove that fee then the total for this room is $855.38. With Priceline.com the price for the same hotel room for the same dates is $345.89 higher.
I could keep showing you the savings compared to the price offered from Agoda.com, Hotels.com, and more but I would rather YOU check out the deals for yourself. Click the link below for a 7 day trial and check out all of the deals!
Free Trial
Click Here For a TripValet 7-Day Trial
Monthly Vacation Giveaway
This is just another reason I love TripValet! Click the link below if you want to enter into the vacation giveaway that TripValet holds monthly. All of the monthly giveaways include a stay at a 5 star resort and a flight voucher! All TripValet members (keep reading below for membership details) will automatically get double entry points for the monthly giveaway.
www.kerrysomewheretripvaletmonthlyvacationgiveaway.com
Receive a free 3 Day/2 Night Vacation Voucher for joining the TripValet Facebook Community
This is one of my favorite perks offered by TripValet. If you join their Travel More, Worry Less Facebook group and follow the instructions below then you will receive a voucher for a 3 day/2 night Hotel stay! In order to use the voucher it must be registered with a $14.95 processing fee and local tax will need to be paid which will vary by state. The voucher can be redeemed at over 50 different locations within the United States. Click on the link below in order to join the Facebook group and follow the instructions on the pinned post at the top of the group. I've also included below a screenshot of the pinned post and the instructions. Once you've joined the group and you're ready to comment on the pinned post make sure to tag me in your comment! I'm 'Kerry Elisabeth' in the private Facebook group.
https://www.facebook.com/groups/travelmoreworryless/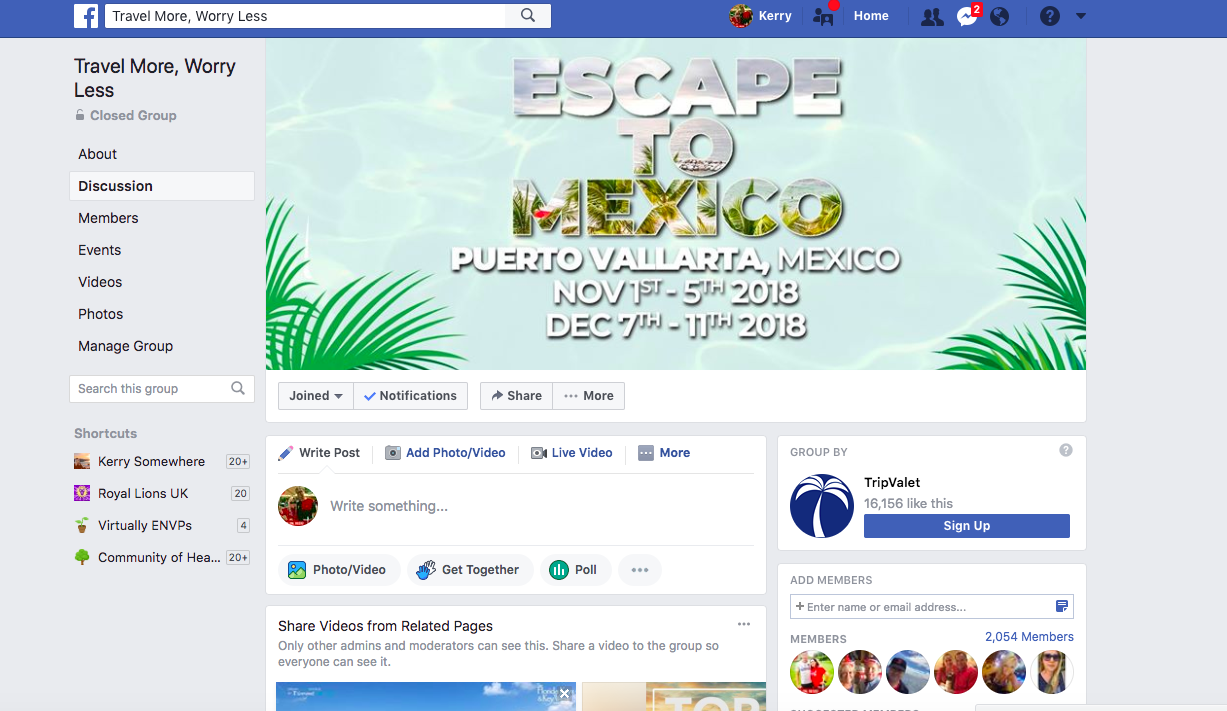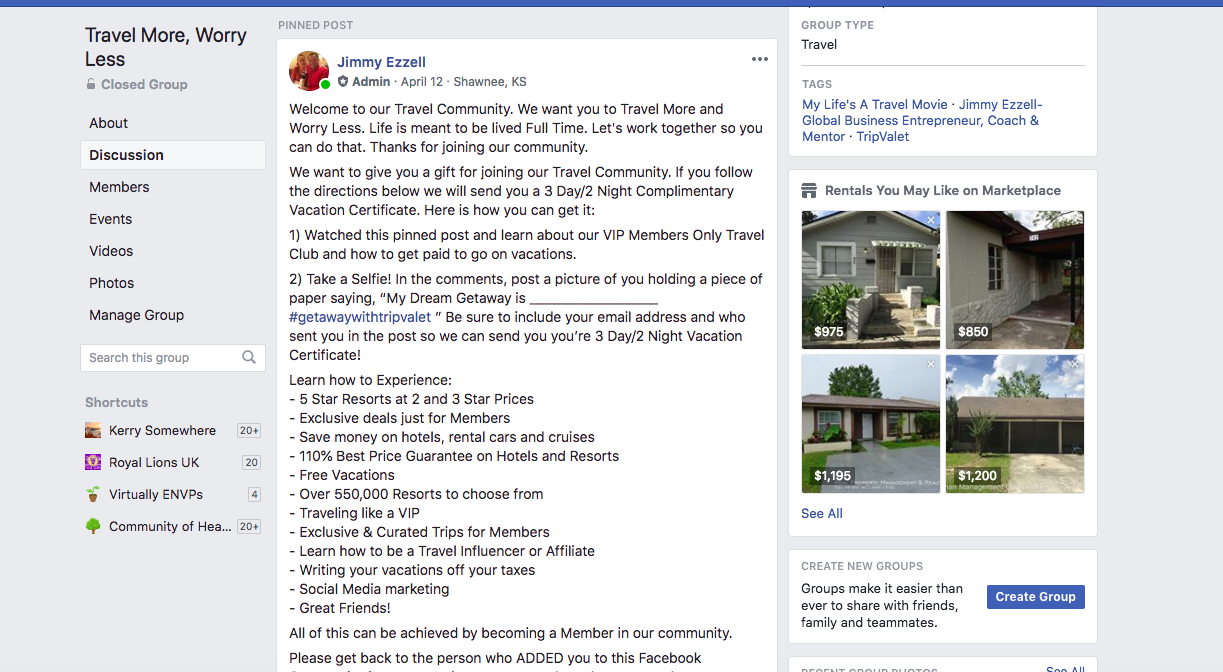 As I mentioned, just find that pinned post in the group (in the screenshot just above this) and follow the instructions in that post. Don't forget to tag me (Kerry Elisabeth) in your comment!
TripValet Membership Details
The reason TripValet is able to offer such deep travel discounts is because their pricing isn't public as is the case with Expedia.com, Priceline.com, Kayak.com, Booking.com and others. TripValet offers over 550,000 top brand hotels and resorts around the world and the membership includes prices that beat other sites 80-90% of the time. Moreover, TripValet offers discounts on shopping, dining, entertainment, airfare, cruises, rental cars, condos, tours, vacations, and excursions.
In order to sign up for the membership you can click on the link below for the free trial.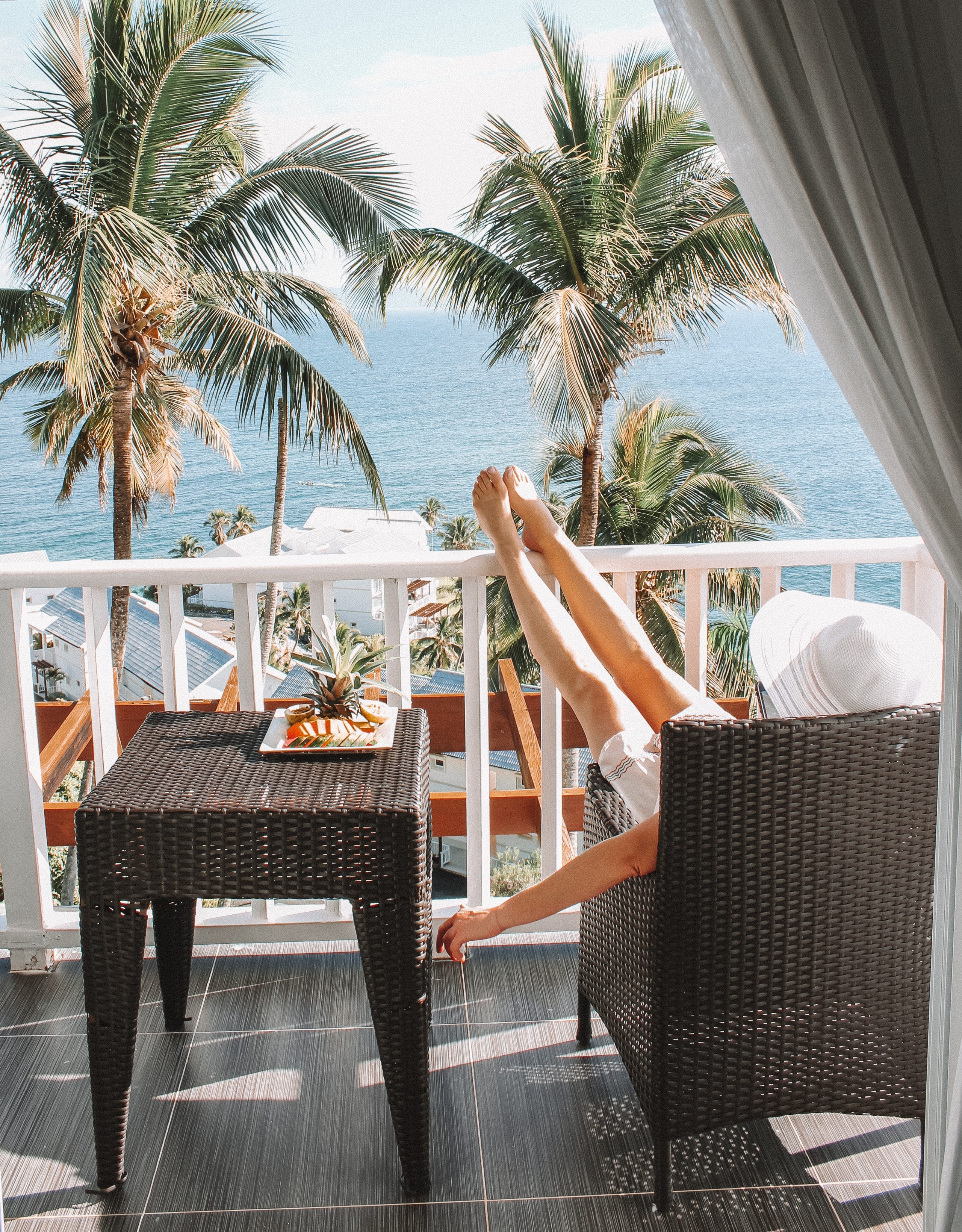 There are two different memberships TripValet offers. The TripValet Plus membership is $97 per year and includes everything I listed above under TripValet membership details. The TripValet VIP membership is $297 per year and includes everything the Plus membership offers but also reward credits toward free travel, 70-85% savings on exclusive vacation packages for Mexico, Las Vegas, and Mexico, and access to exclusively designed curated trips with a host for a VIP experience. What's great about the VIP membership is that if YOU sign up there is a chance we could travel together! I have the VIP membership and I plan to attend some of these trips in the future. In fact, I'll most likely book the trip that is offered to Mexico in December 2018. Let me know if you purchase the VIP membership and if you plan to join one of these trips!
As I showed you in the initial screen shots at the beginning of this blog post I was able to save $344 of the cost of booking a hotel with TripValet instead of booking the same hotel with a website that offers public pricing. Therefore, I can cover the cost of my membership with only one booking! I've already used my membership multiple times which means my membership has more than been paid for and I am continuing to save money on accommodation. My photos in this blog post actually show some of the destinations where I've used TripValet to book a 4 or 5 star hotel which includes the Dominican Republic, Phuket Thailand, Orlando, Florida, and more.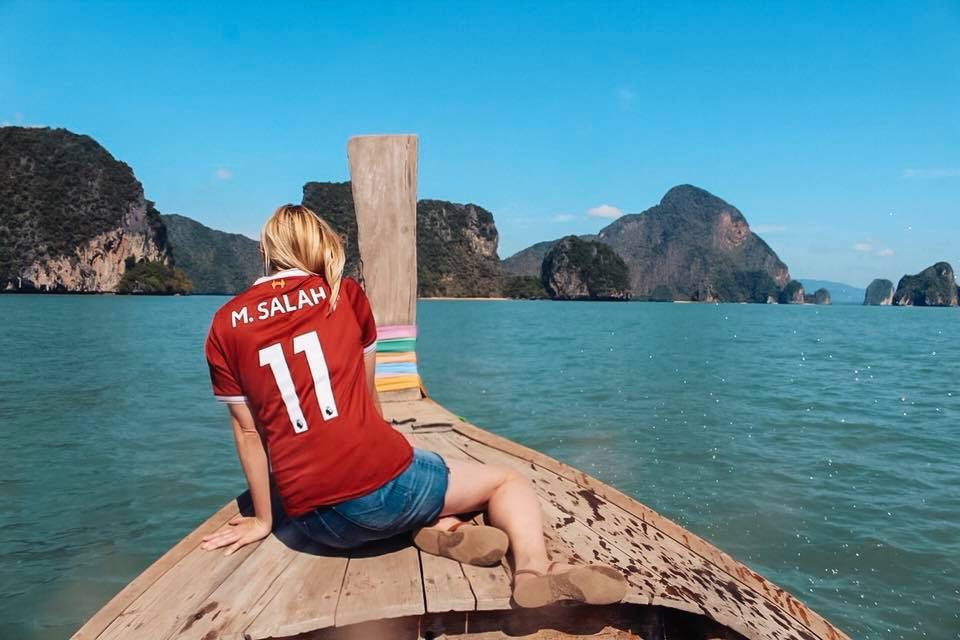 What is also great about TripValet is that they have a nice referral program. If a member refers 3 other people then that person will receive a free membership for the next year! If you have a few friends or family members who love to travel, and if three sign up then that's your membership covered for the next year! If you're a travel blogger or influencer then it's probably easy to find 3 people from your audience who can become referrals. There is no need to feel that you have to sell TripValet to anyone but the option is always there if you are a member who would like to take advantage of it.
For those of you who continually ask me how I afford to travel… TripValet is one of my best kept secrets! If you see me sharing content on Instagram stories from a 4 or 5 star hotel then chances are I booked my accommodation with my VIP membership. If you want to sign up feel free to utilize the 7 day trial and let me know if you have any questions by commenting below or sending me an email to [email protected]
Click Here For a TripValet 7-Day Trial
This post may contain affiliate links and I might earn compensation when you click on the links at no additional cost to you.
Want more travel inspiration?
Enter your email and sign up for all of my best travel advice and updates from 6+ years of constant travel.