Mexico is one of my favorite destinations and I have traveled solo to several different regions in the country.
Even though I have consistently traveled alone around the world for several years, many of my friends and family are worried when I tell them I plan to travel alone to Mexico.
I'm not surprised by this reaction.  Considering my own president and the media are both very unfavorable to Mexico, it feels we are constantly presented with the narrative that the country is full of drug cartels and other dangerous criminals.  I used to be afraid to travel to Mexico and I don't blame people for jumping to conclusions about the country.
However, I've been lucky to travel to Mexico five times now and I've fallen in love with the country so much that I've considered moving there.  I've learned that the narrative that Mexico is dangerous couldn't be further from the truth.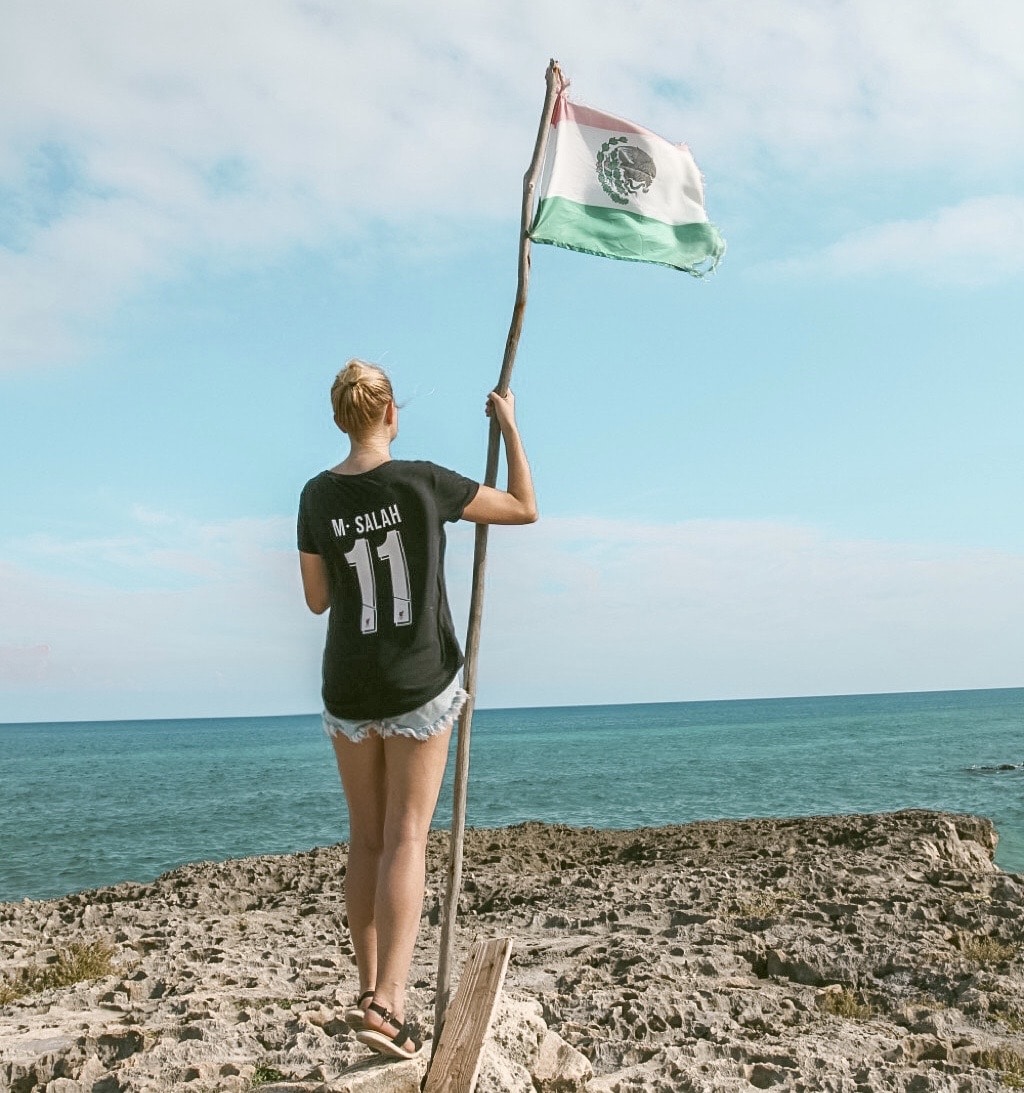 Traveling Alone in Countries That Are Considered to Be Dangerous
I will acknowledge that there are dangerous places in Mexico just as there are dangerous places in the U.S. (and in just about any country). However, it's unfair to classify an entire country as safe or unsafe.
I have traveled alone to 9 predominantly Muslim countries and 10 Latin American countries such as Egypt, Lebanon, Turkey, El Salvador, Guatemala, and Nicaragua.  These countries are often considered to be unsafe travel destinations, but I have had minimal problems traveling alone in all of these countries.
When I travel in the U.S. I obviously will avoid dangerous areas in the country such as Skid Row in Los Angeles and the Southside region of Chicago.  Naturally, I avoid visiting dangerous areas when I travel anywhere else in the world.  I know that I have mostly felt safe in Mexico, other countries in Latin America, and the Middle East because I'm smart about how I travel, and I am sticking to exploring in the tourist trails in all of these destinations.
There is something else to note about my experiences traveling alone in Mexico.  I have spent weeks at a time in the country living mostly like a local and I have still felt safe.  I usually book local Airbnb apartment rentals, I shop at grocery stores, I take local transportation, and although I have booked a few day trips with tour companies I do not have a guide with me on a regular basis.
I've literally spent several weeks as an obvious foreigner walking around the busy streets of Mexico City and Guanajuato.  I've also driven around alone in the Sonora Desert and the Riviera Maya and I have had only minimal issues.  I've never been sexually harassed (I've had men flirt with me but I've never experienced extreme harassment), I have yet to come across any drug cartel in Mexico, and I haven't been attacked or mugged.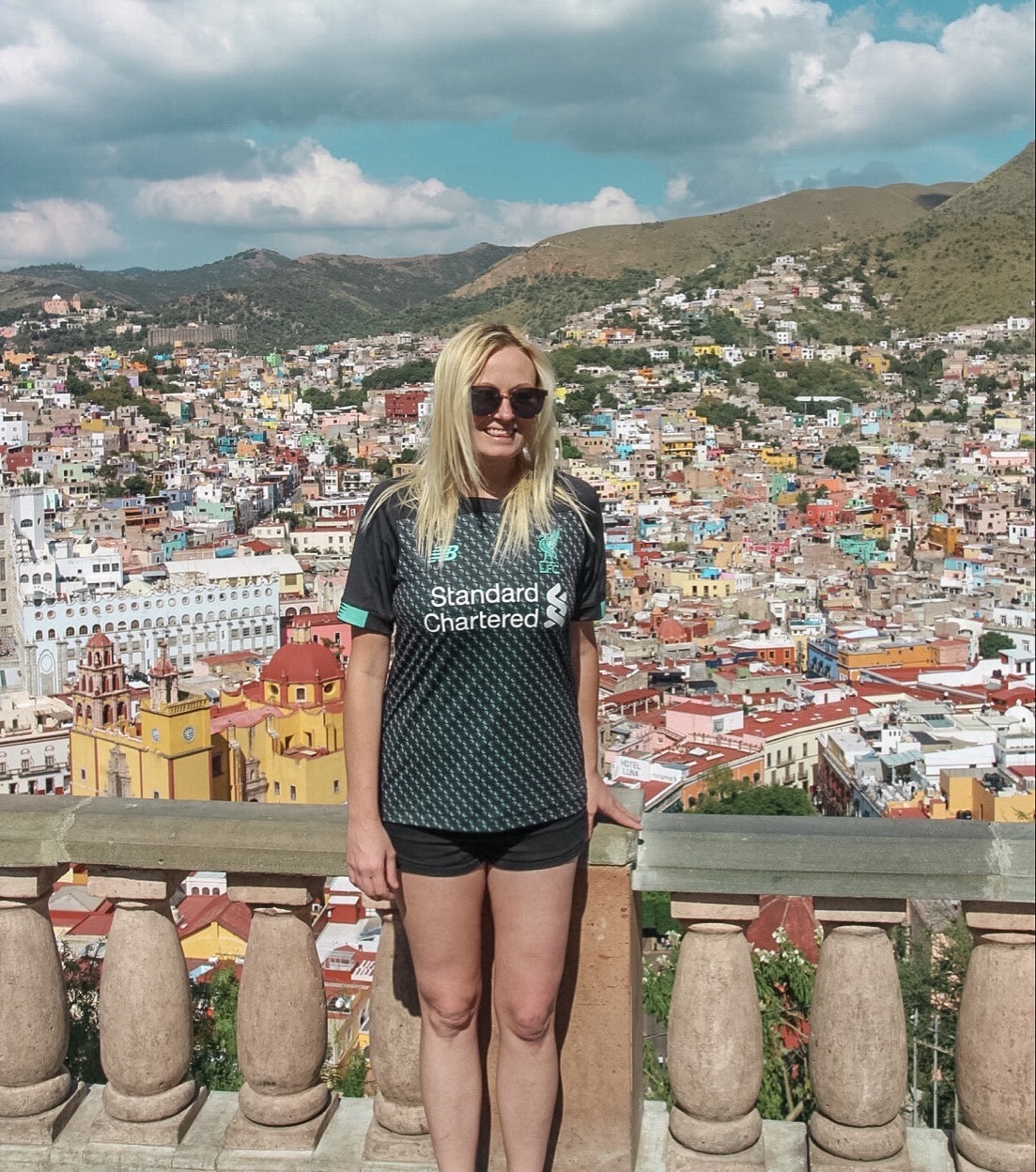 Where I've traveled in Mexico
Safety in Mexico City
In 2019 I spent almost one month living in an apartment in Mexico City which is the largest and most populous city not only in the country but in all of North America.  When I was there I was completely blown away with how modern and beautiful the city is.
I did have a few minor issues dealing with the owner of the Airbnb rental where I stayed, however, this is something that can happen anywhere in the world.  I felt safe and enjoyed exploring the neighborhoods of Centro/downtown, Reforma, San Angel, and Coyoacan.  I took public transportation to destinations in and outside of the city and I was surprised by how safe I really felt everywhere I went.
I even spent one-day touring graveyards and neighborhoods in order to celebrate the Day of the Dead holiday.  I found the people in Mexico City to be so friendly.  In fact, many of the people I met in the city asked me if I was enjoying my time in Mexico and invited me to join their own Day of the Dead family celebrations!
Safety in Guanajuato City
After spending one month in Mexico City I decided to spend one week in the city of Guanajuato which was a 3 to 4-hour bus ride north.  I absolutely fell in love with this city and my only regret is that I didn't stay longer!
Guanajuato might just be Mexico's most magical city with beautiful cobblestone streets, colorful buildings, and countless cafes and cozy restaurants.  A visit to Guanajuato City will have any traveler feel as if they are exploring a small village in Spain or Italy!
I felt very safe while exploring the city both day and night. I don't usually venture out alone in the evening in foreign cities, but I felt so safe in Guanajuato that I had no hesitations doing so.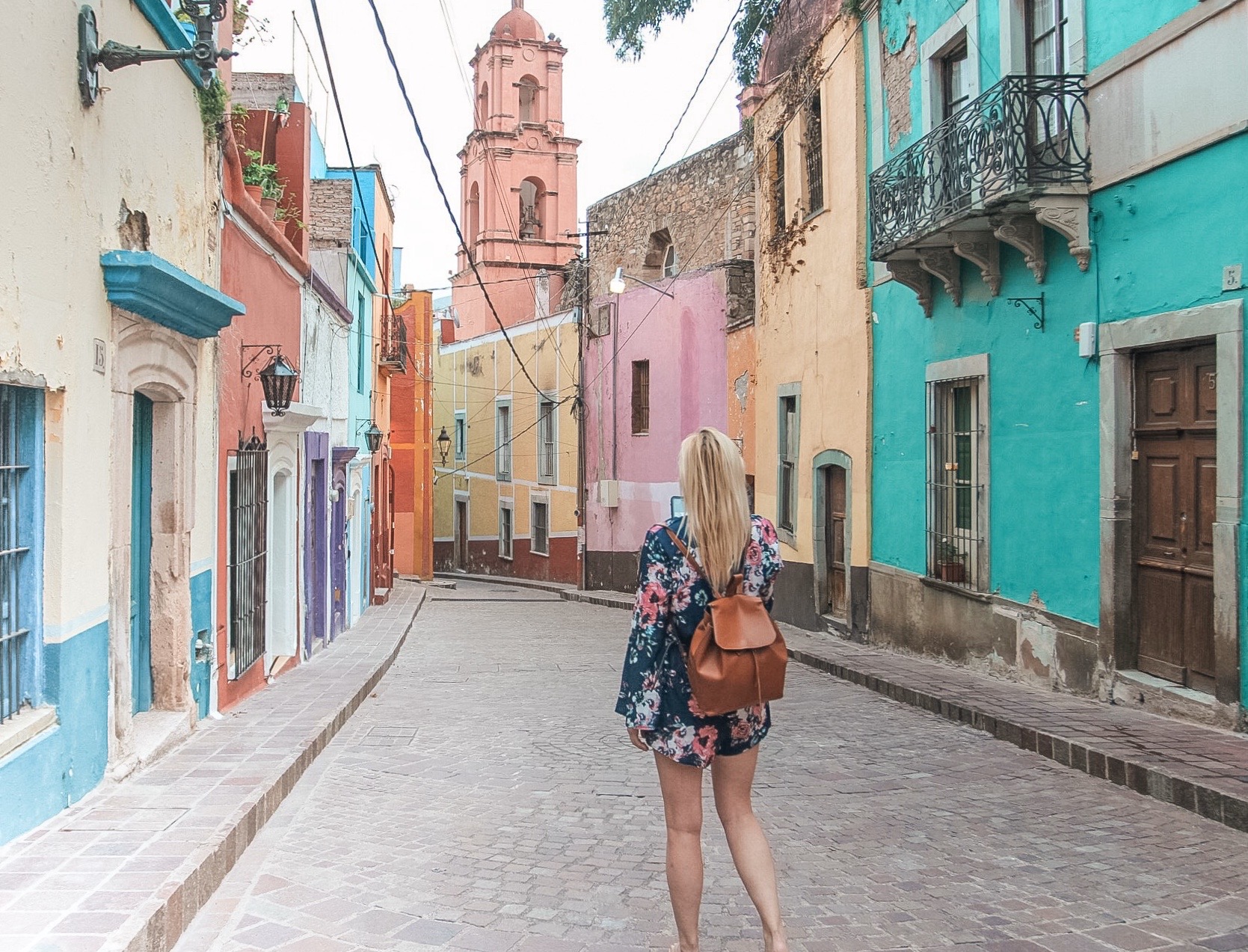 Safety in Puerto Penasco and the Sonora Desert
In 2016 and in 2019 (I repeated this same trip) I decided to rent a car and drive alone across the border into Mexico from Lukeville, Arizona.  I drove 3 hours south from Phoenix to the border and 1-2 hours even further south to Puerto Penasco (known as Rocky Point) which is a small fishing/tourist village located on the northern shores of the Sea of Cortez.
Puerto Penasco is a very safe place to visit and it is a tourist hot spot.  The town is known as "Arizona's Beach" since it offers the closest beach to Arizona cities such as Yuma, Phoenix, and Tucson.
I will admit that I felt a bit uneasy about traveling across the border and driving in the town of Puerto Penasco but that's only because I'm not the most confident driver.  In my experience, a lot of locals in Mexico don't follow many of the laws and safety precautions while driving and this made me feel uneasy at times.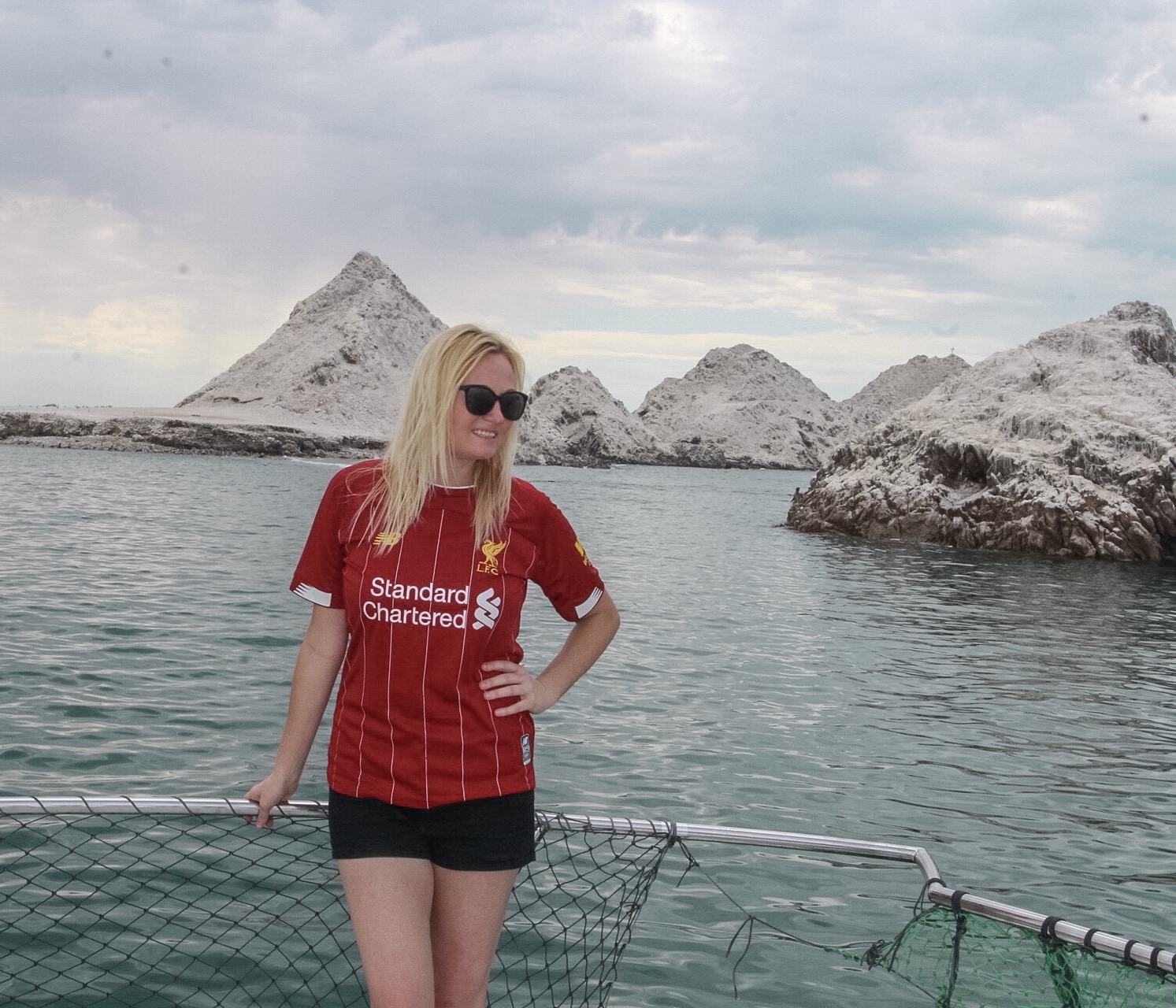 Otherwise, I had zero issues visiting Puerto Penasco and if you decide you would like to drive across the USA/Mexico border then I highly recommend visiting this town and the Lukeville, Arizona border crossing.
Safety in Cancun and the Riviera Maya
The state of Quintana Roo is the most touristy region in Mexico and for good reason. With some of the most beautiful white-sand beaches in the world, crystal clear water, ancient Mayan ruins, and beautiful cenotes millions of tourists visit this region every year.
I have overall felt mostly safe during both of the trips I have taken to this region of Mexico.  I've visited Cozumel, Playa del Carmen, Cancun, Akumal, Puerto Morelos and I had minimal issues exploring these cities and small towns.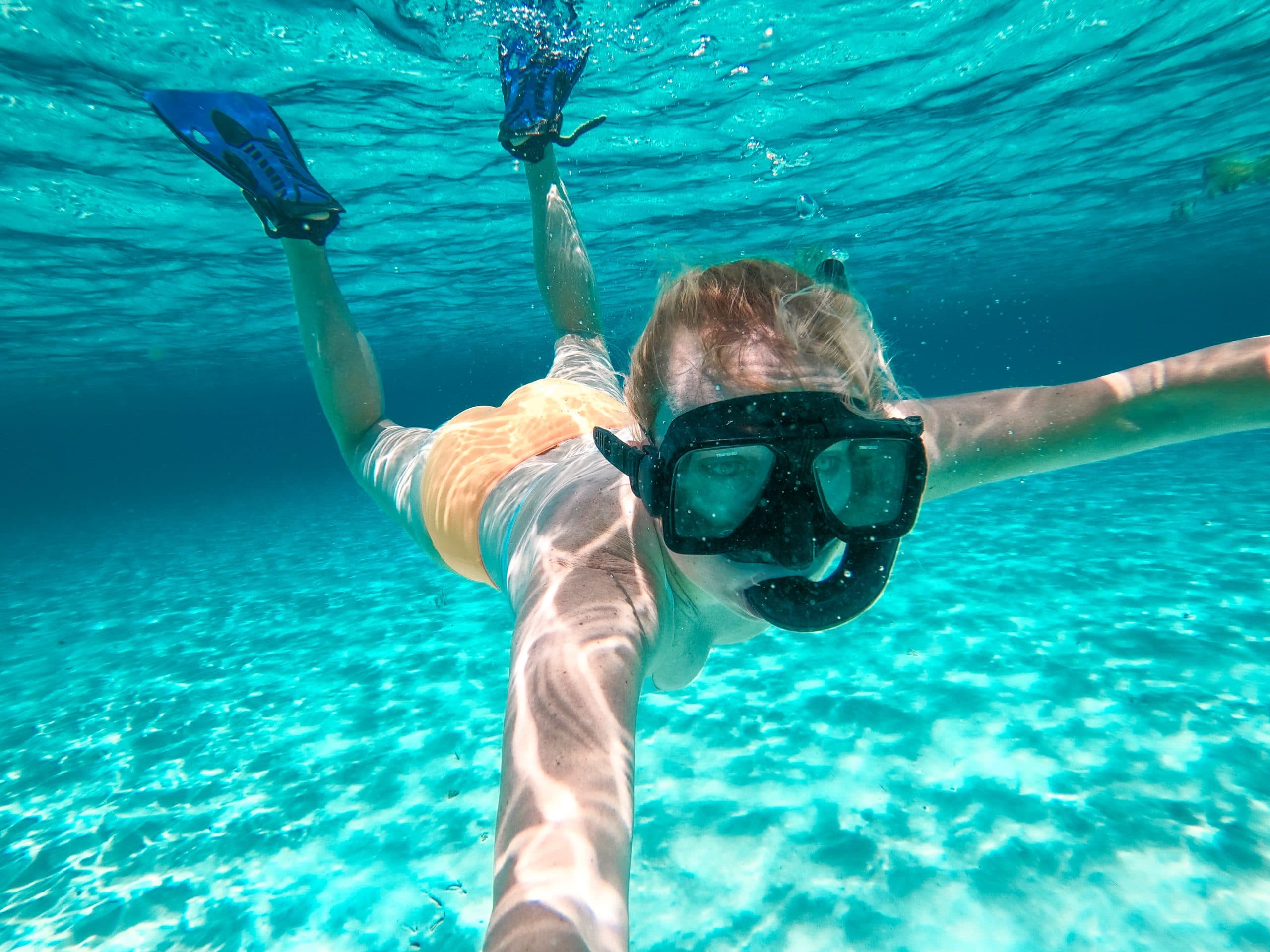 The only safety concern I had with visiting this region was driving a rental car or a scooter.  As I mentioned about my visit to Puerto Penasco, the local drivers in Mexico don't always follow the laws and I found driving here to be intimidating.
Moreover, the police in Cancun and Cozumel pulled me over on three different occasions demanding bribe money for running red lights and driving in unauthorized areas.  Since I have dealt with similar situations in other countries I felt that I was prepared to easily talk my way out of paying these bribes.
However, I do understand that this type of situation might make others feel very uncomfortable.  If this is something that would make you personally feel unsafe then I recommend not rent a vehicle in this region.  There is plenty of private transfer and public transportation options in Quintana Roo anyway!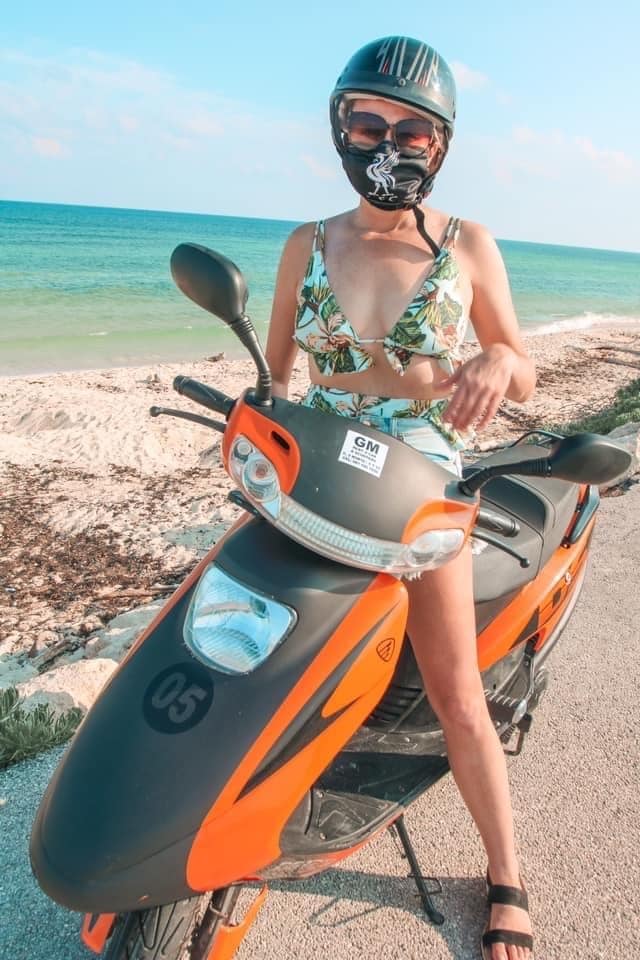 Since the state of Quintana Roo heavily relies on tourism, the Mexican government works hard to ensure that the Riviera Maya and the city of Cancun remain as safe as possible.  Of course, there is some crime in the region just as crime can be found almost anywhere in the world.  However, I feel that this is probably one of the safest and easiest regions to visit in the country.
If anyone is ever hesitant to visit Mexico, I will always recommend booking an all-inclusive stay in Cancun or along the stunning coast of the Riviera Maya.
Luxury Travel vs. Budget Travel/Backpacking
Whenever I receive travel safety advice from someone there are usually two things I take into consideration.  I first ask myself if this person has the same travel style that I have.  If someone is a luxury traveler staying at resorts, booking tours with guides, and booking private transfers then they are going to have a much different experience than I will have.
As a budget traveler, I am really putting myself out there engaging with locals while roaming around alone.  I don't have a tour guide to help me navigate while exploring and there isn't anyone to translate my conversations with locals.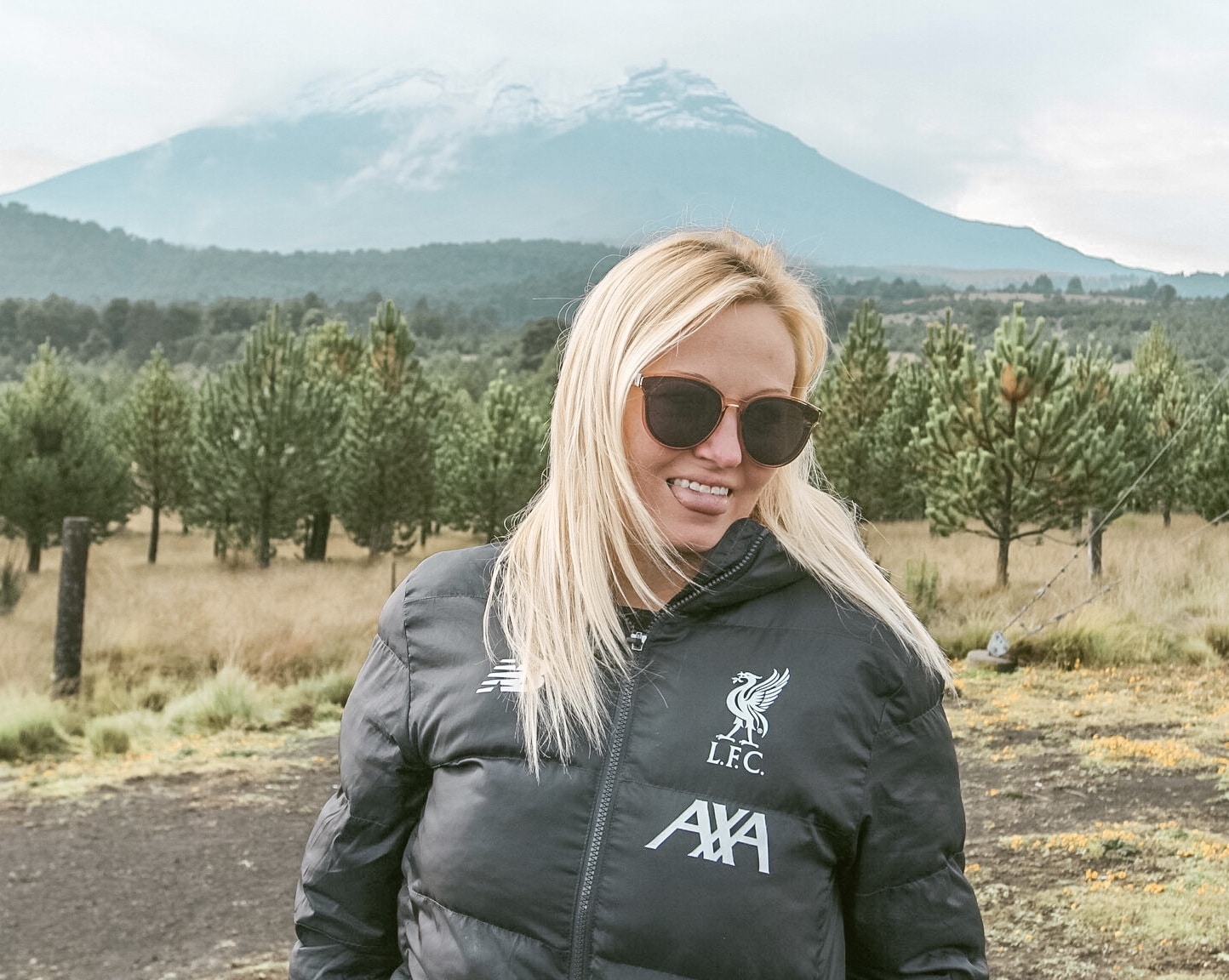 As a budget traveler, I also don't have the buffer and safety net that luxury travelers will usually have while staying at fancy resorts with extra security.  I don't have a guide or resort staff to help me and I have to be much more aware of my surroundings.
This is one of the reasons I feel confident providing Mexico travel safety advice to others.  I have weeks of experience as a budget traveler in Mexico and I have almost always felt safe while traveling alone.
Solo Female Travel vs. Solo Male Travel vs. Group Travel
Whenever I receive travel safety advice, I also take into consideration the person's gender and if the person has had experience traveling alone.  I have learned this the hard way.
I've traveled alone to destinations based on travel advice from friends who have traveled with a tour group or even a man.  There have been many times when my travel experiences have been completely different and that's because I am a woman traveling alone.
The most prominent issue I've had traveling the world alone has been dealing with sexual harassment.  I have been harassed on every continent (except Antarctica), and unfortunately, I have been groped and assaulted in some places.  There have also been a few places where I've been bullied and intimidated by men.
One of the main reasons I feel it is overall safe for a woman to travel alone in Mexico is because of my own personal experiences.  I clearly stand out as a foreigner and I could be considered to be vulnerable since I'm a woman traveling all alone.  If anyone is going to get mugged, harassed, or kidnapped in Mexico it's going to be me!
However, I have yet to experience severe sexual harassment in Mexico.  I've had a few men flirt with me, but I've never felt threatened or unsafe because of it.  I also have never been bullied by any men in Mexico and I've almost never felt intimidated.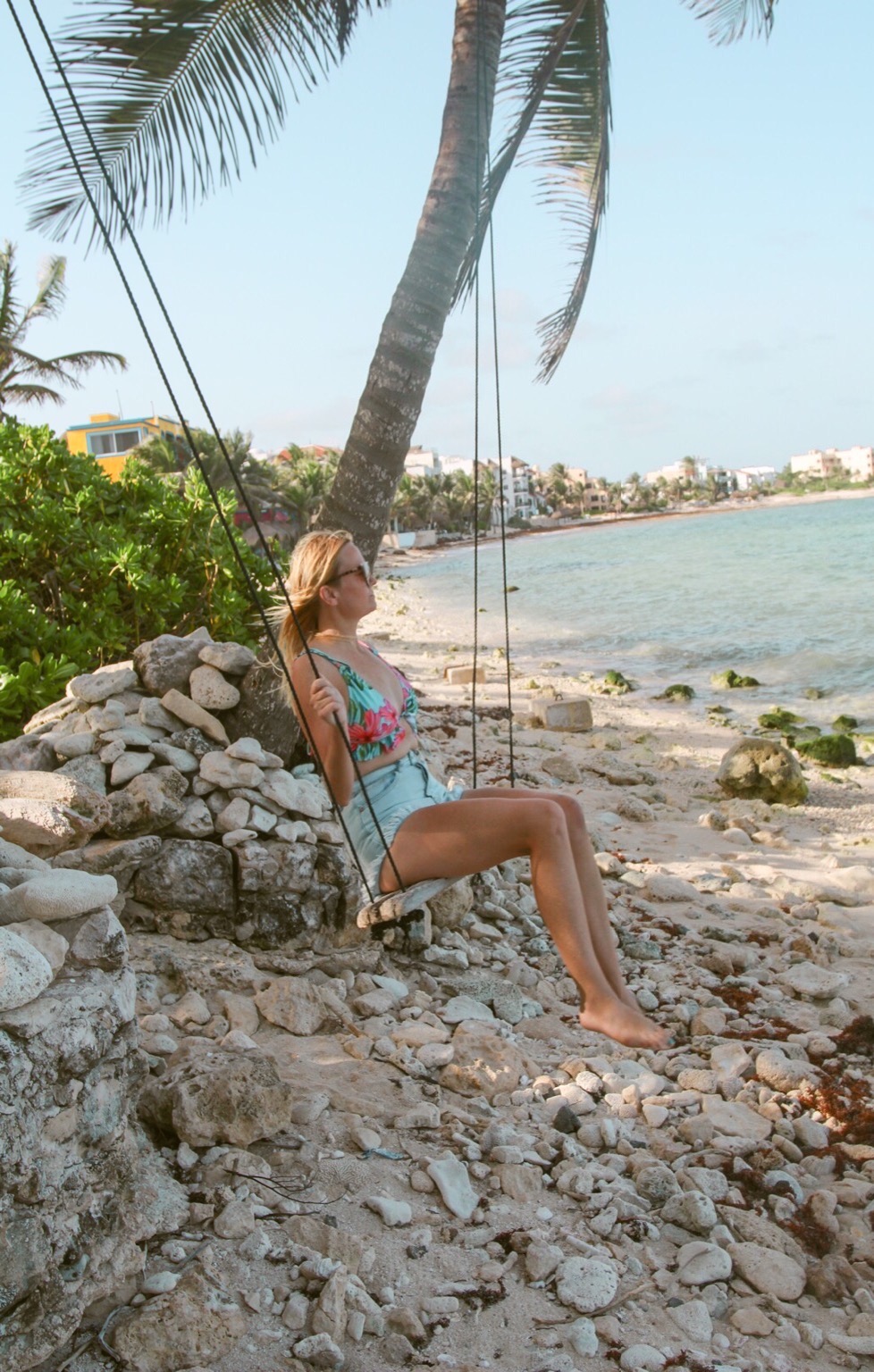 My Best Safety Tips for Mexico
Learn some basic Spanish phrases if you don't know Spanish already.  If you visit Cancun or the Riviera Maya almost everyone will speak English, however, in the other places I've been to in Mexico (and Latin America in general) almost no one speaks English.  I do not expect anyone to speak English and even though my Spanish speaking skills are very basic, I have been able to communicate with locals and I have been able to navigate around the country without too many problems.
Don't carry all of your cash and credit cards on you all at once.  Whenever I travel I never carry all of my money on me at once because if I am robbed, then I've lost everything.  I usually use a money belt to store some cash and at least one credit card, and then I might place additional cash and credit cards in my backpack I'm carrying or I will usually keep these items locked up in my Airbnb or hotel.
Research extensively and have everything planned out already.  You should make sure that your hotel or Airbnb is located in a good neighborhood.  You should also have your transportation booked and figured out ahead of time in order to avoid getting scammed by fake tour guides and taxi drivers.
Use Uber instead of local taxi drivers.  I use Uber when I can anywhere in the world because the driving fees are highly regulated.  I do not have to be able to speak the local language in order to book transport with Uber and I can track where my driver is going in order to avoid getting charged too much.  I've used Uber a lot in Mexico although the service is unavailable in the state of Quintana Roo and other areas.
Stick to exploring during the day.  I have ventured out a bit in the evening in some places in Mexico but this is rare.  This is the same advice I would share with anyone for most destinations in the world, and especially for solo travelers.
Don't get drunk if you're traveling alone.  I love to party and to drink but only when I am with friends and only if I feel that I'm in a safe place.  I might have a glass of wine or two with dinner while traveling alone but I won't get drunk.  I think it's always important to stay aware of your surroundings while traveling abroad!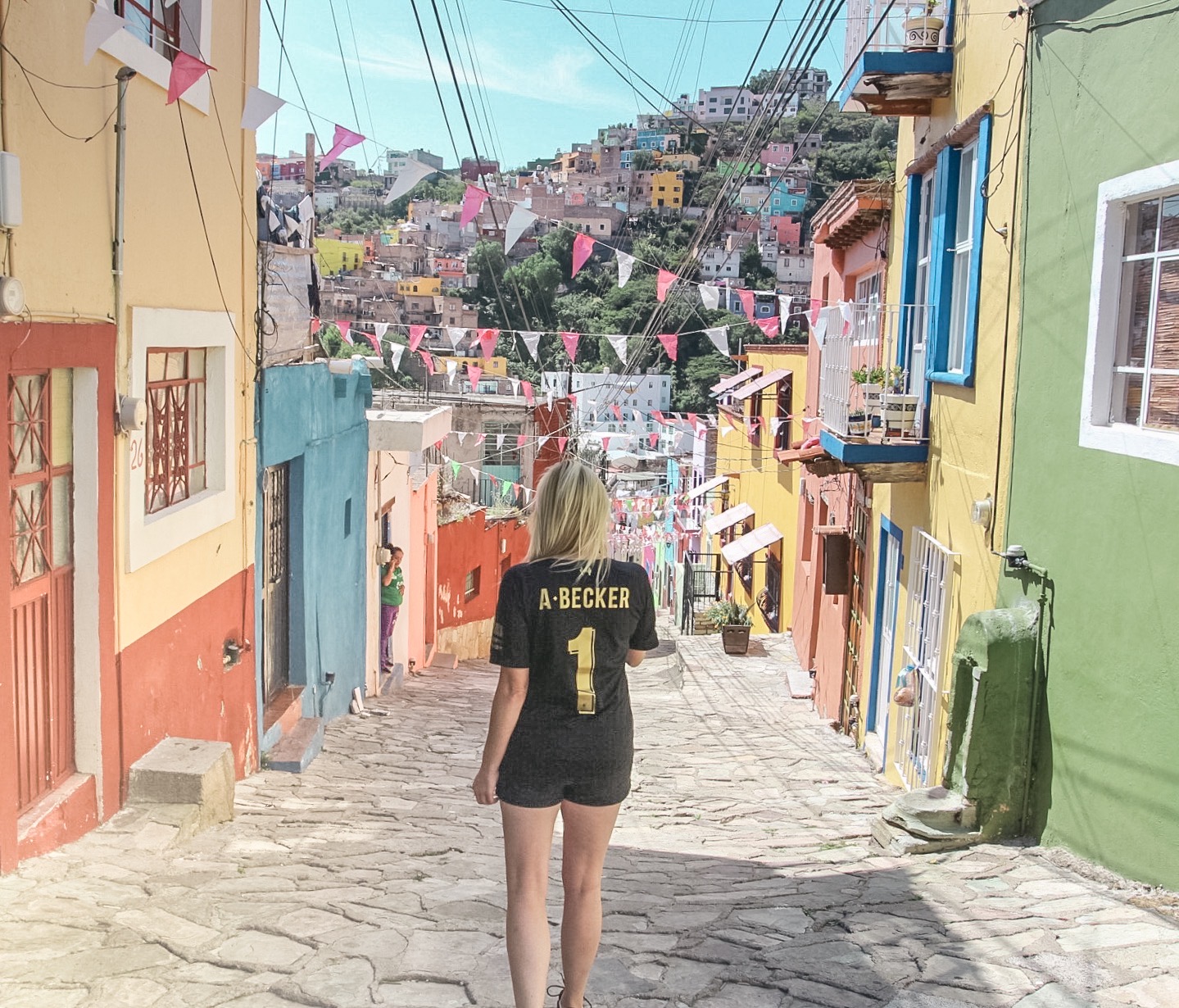 Don't Be Afraid to Travel to Mexico! 
Some of my all-time favorite travel experiences have taken place in Mexico and I hope this blog post will help travelers understand that Mexico isn't the scary place that it seems to be.  I personally feel that the media is incredibly unfair to Mexico and most of the media outlets love to sensationalize any news coming from Latin America and the Middle East.
I have more upcoming blog posts with my best Mexico travel tips, and I hope that I can inspire others to have some of the same incredible experiences.  If I have convinced you that it's safe to travel to Mexico, then please drop a comment below.  If you've ever traveled to Mexico, then I would love to hear from you as well!
Also, if you do travel, don't forget to purchase travel insurance and make sure that your insurance includes COVID-19 coverage!  I highly recommend purchasing with World Nomads which does offer this type of coverage during the pandemic.  You can review World Nomads insurance rates by clicking here or by using the quote widget below.
Want more travel inspiration?
Enter your email and sign up for all of my best travel advice and updates from 6+ years of constant travel.