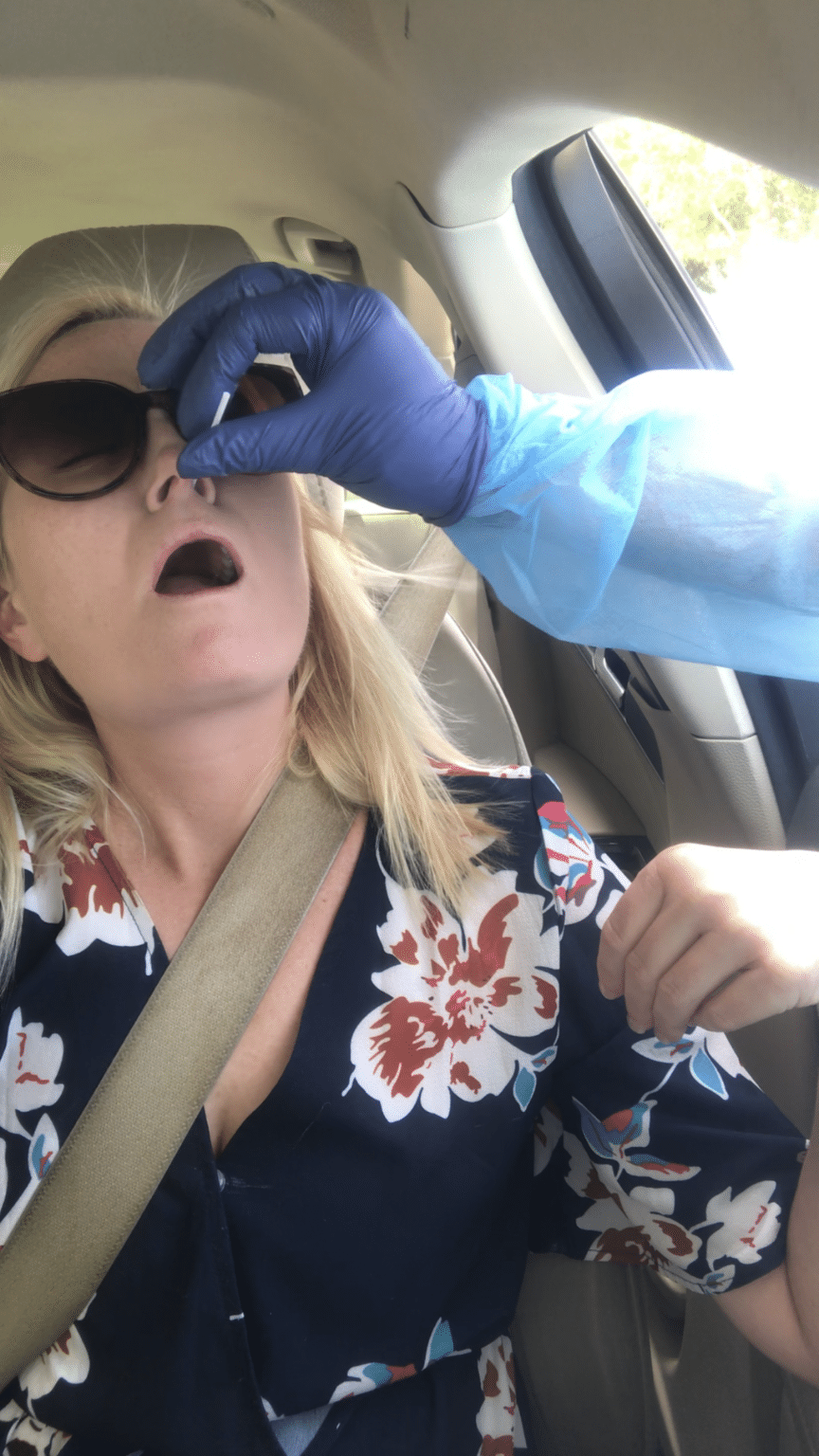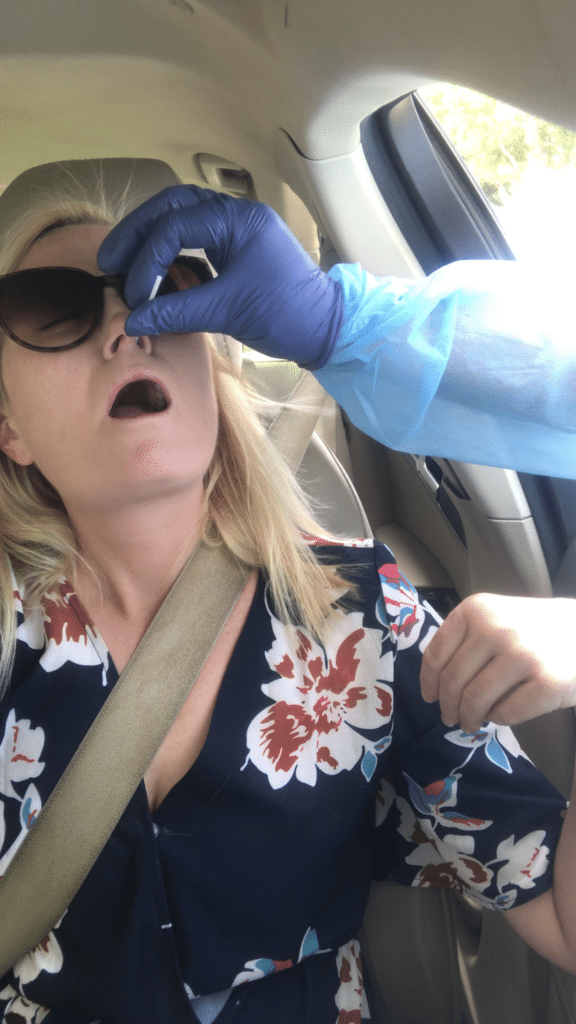 Yes, that is a photo of me getting the COViD-19 nose swab and one of the most unflattering photos you'll ever see me share.????
On April 21 I went to the local drive-through testing center in Melbourne, Florida in order to receive the COVID-19 nose swab test and the COVID-19 antibody (immunity) test. I am writing this blog post in order to share my COVID-19 testing experience, to explain why I decided to get the test and to spread awareness because I believe access to widespread testing is an important part of the process in order to contain this virus.
So let me first explain why I decided to get tested…
I just took the test two days ago although I currently do not have COVID-19 symptoms, I decided to get the antibody test because I fell very ill when I was in Tanzania in early February. At the time when I ended up in the hospital, I was experiencing many of the symptoms that are associated with COVID-19. I had a headache, a fever, I had nausea (not everyone with COVID-19 experiences this symptom but some do), I had a sore throat for the first two days I was experiencing symptoms, and I had a dry cough that lasted for an entire month!
I had just started experiencing these symptoms during my safari tour in Tanzania after I spent 1.5 weeks in Zanzibar. Zanzibar is an island in East Africa that happens to be a big tourist hotspot for European travelers. When I initially fell ill I did not suspect that I had COVID-19 because there were zero confirmed cases of the virus in Tanzania at the time. However, this is because testing was not available and over time I started realizing that there was a possibility I could have been sick from the virus.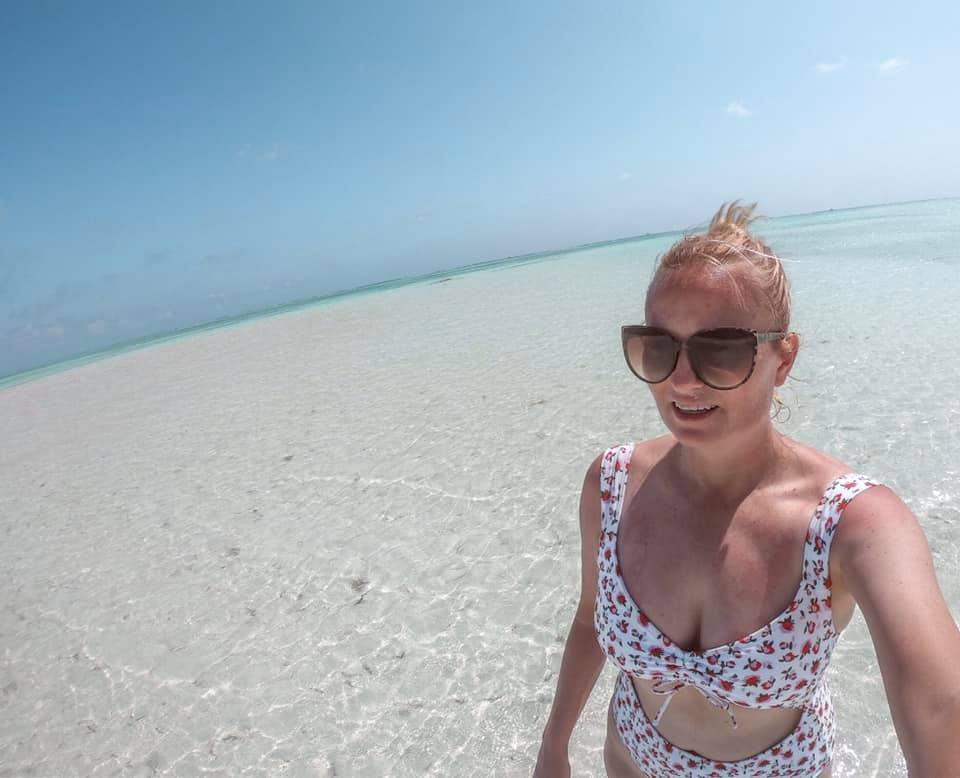 Once I left Zanzibar I flew to Arusha, Tanzania where I embarked on a 4-day safari tour of the Serengeti, Ngorongoro Crater, and Tarangire National Park. I fell ill during this safari and I made light of it until I ended up in the hospital. The hospital diagnosed me with a bacterial infection based on the results of my blood work. If you are a tourist who ends up in the hospital in certain parts of Africa they will automatically recommend an analysis of bloodwork in order to rule out malaria, yellow fever, etc.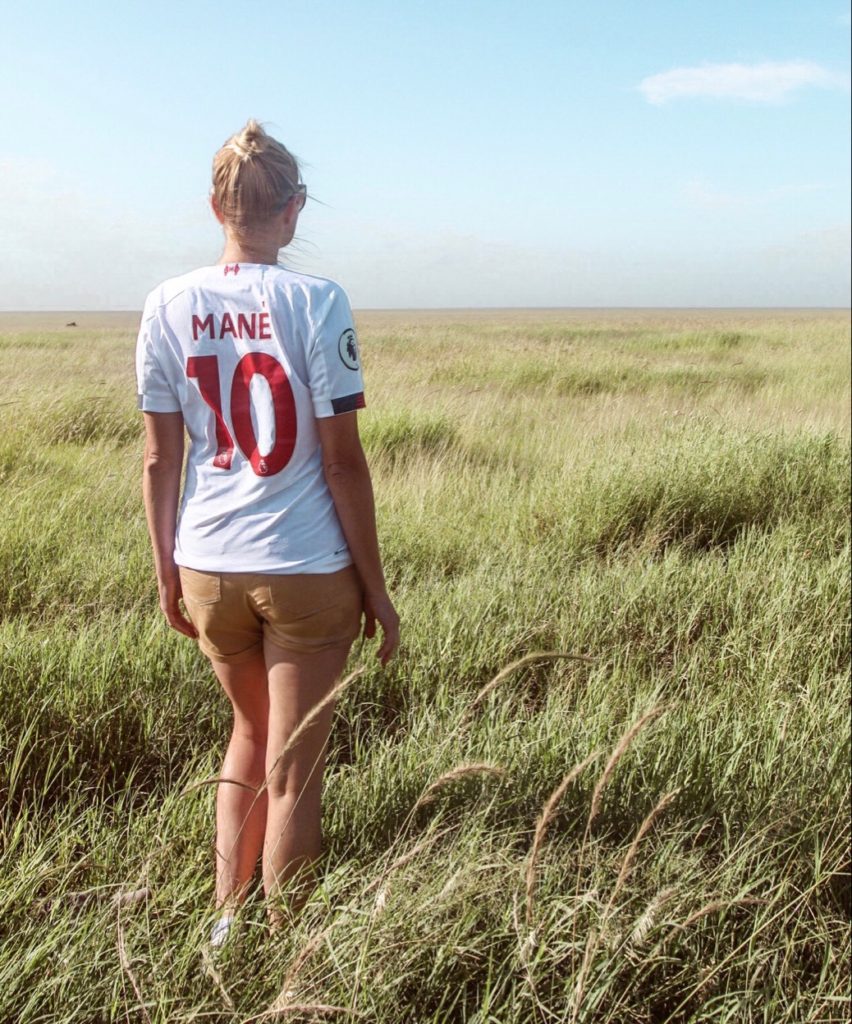 I was diagnosed with a bacterial infection caused by the bug bites I had on my body (thanks to camping in the Serengeti lol) and the urinary tract infection I had (thanks to being so dehydrated from being stuck in a jeep all day without access to a toilet and not drinking enough water). However, the bacterial infection didn't explain my dry cough and the reason why I had such difficulty breathing. In mid-February in Tanzania COVID-19 testing was not available and it wasn't until I returned to the U.S. in mid-March that I started wondering if I had ended up with the virus while traveling.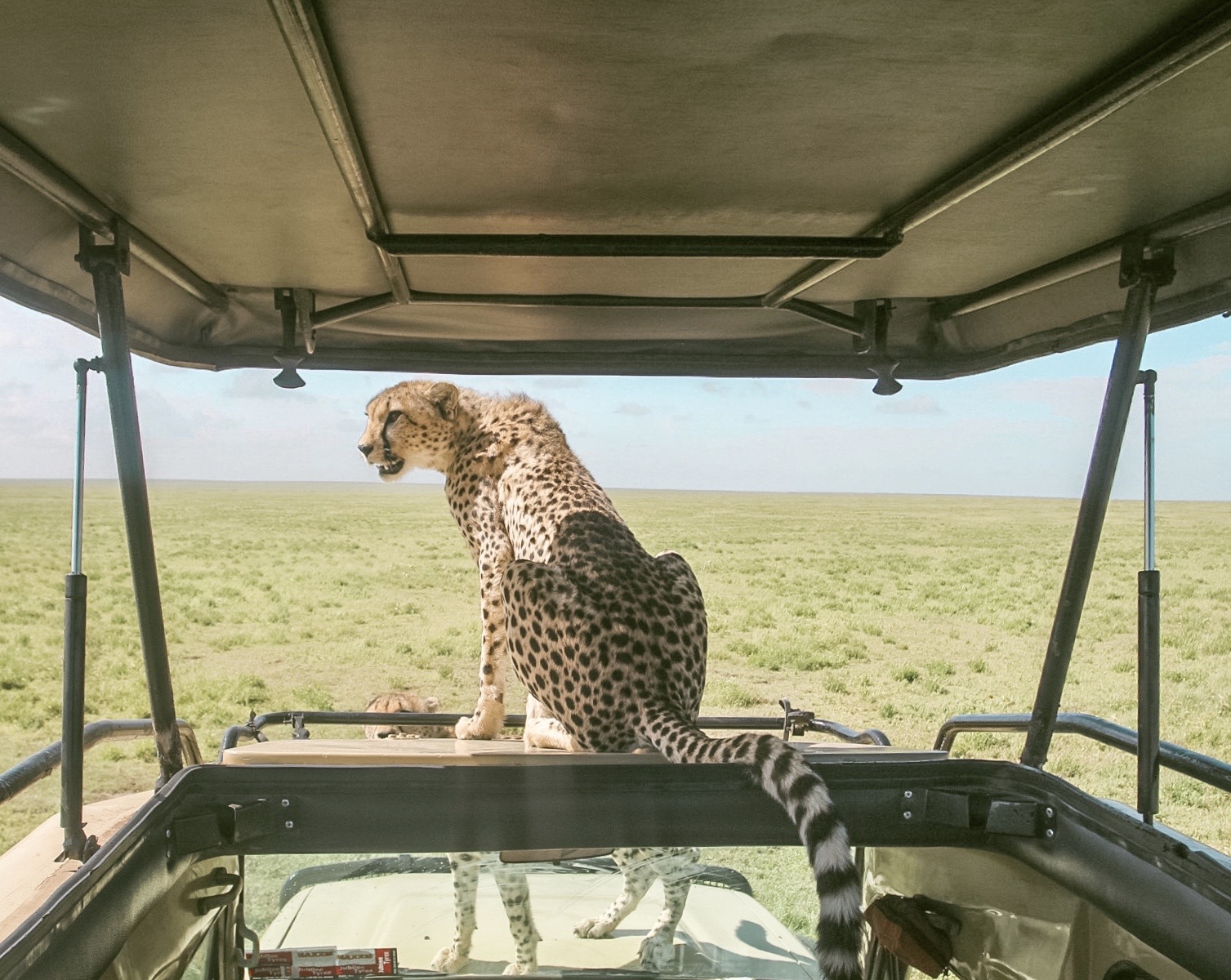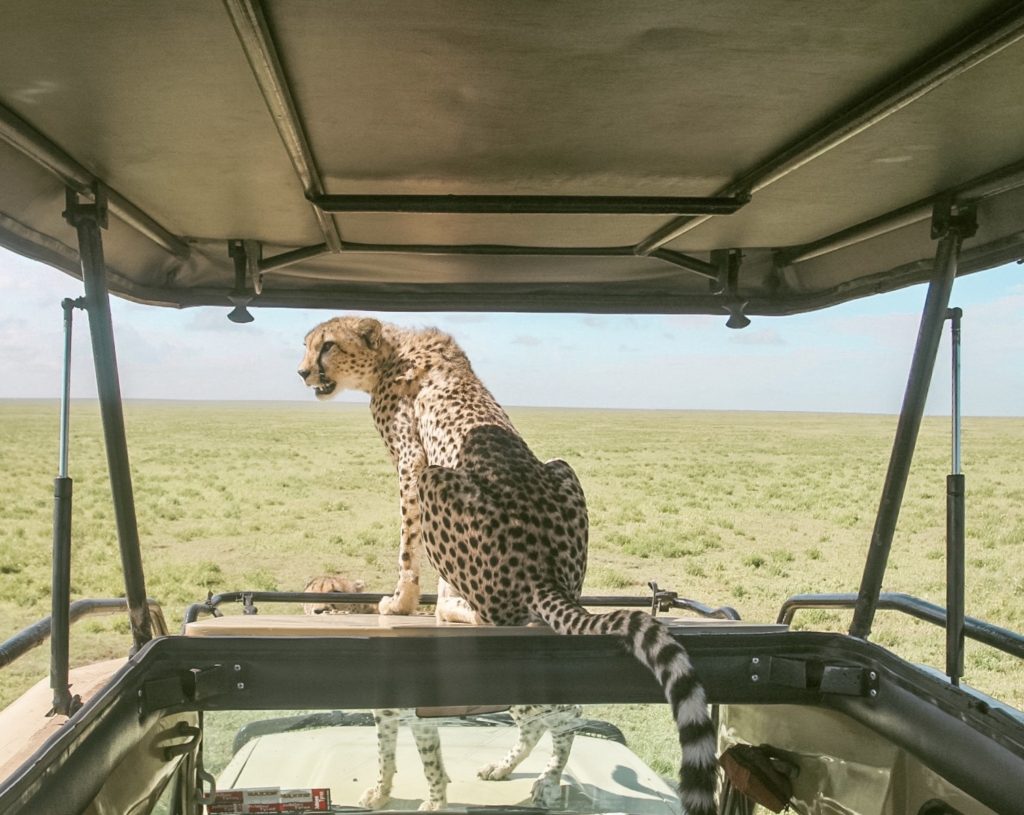 When I returned to the U.S. in mid-March I was closely monitoring the COVID-19 testing situation. When I first arrived virus testing was limited but now (toward the end of April) it seems there are many testing centers located across the country.
I'll share my own personal experience with the COVID-19 test here in Melbourne, Florida…
On Wednesday, April, 15 I read an article stating that the COVID-19 antibody test was finally available in Melbourne, Florida. Testing was taking place at Omni Healthcare which is about 20 minutes away from where I am currently staying. I called the number listed on the news article and I was told that I needed to leave my name and number in order to have someone call me back for a COVID-19 virus testing screening. I called three times to leave my name and number and I finally received a return phone call on Monday, April 20.
The woman I spoke to asked me various questions about my current symptoms and/or any COVID-19 symptoms I have experienced within the last few weeks. I explained to her the symptoms I had back in February and she confirmed that I was a candidate in order to receive the COVID-19 antibody test. However, she also advised I needed to first receive the COVID-19 nose swab test before I would be eligible to receive the COVID-19 antibody test.
The woman on the phone advised I should confirm an appointment in order to receive both tests back-to-back and that if I had health insurance the co-payment is currently being waived for both tests. If I did not have health insurance it would cost $50 in order to receive the COVID-19 nose swab test and $100 in order to receive the antibody test. It was a total of $150 for both without insurance. Thankfully, I do have insurance and both of the tests were free for me!
I was told on the phone that the COVID-19 testing procedure was drive-through only. I would need to drive up to the testing center in my car where I would present my identification in order to confirm my appointment. I had already provided my health insurance information over the phone.
When I arrived at Omni Healthcare in Melbourne, Florida I drove into the parking lot where I followed signs pointing drivers toward the COVID-19 testing center. When I pulled up I handed a medical care worker my Florida driver's license and I provided them with my appointment time. The medical worker confirmed my appointment and shared instructions for the testing procedure. I was told to drive up to the drive through testing line full of cars. I waited in this line for about 20 minutes until a nurse approached my vehicle.
The nurse asked me for my identification once again and she brought it into the building with her while I waited outside in my car. She returned with my ID and a testing kit which was placed on the hood/windshield of my car. I pulled my vehicle further forward until a nurse approached my car and started to provide instructions as to what would happen for my test. As you saw from the photo I shared at the beginning of my blog post (and shared once again below) this was not a comfortable testing process.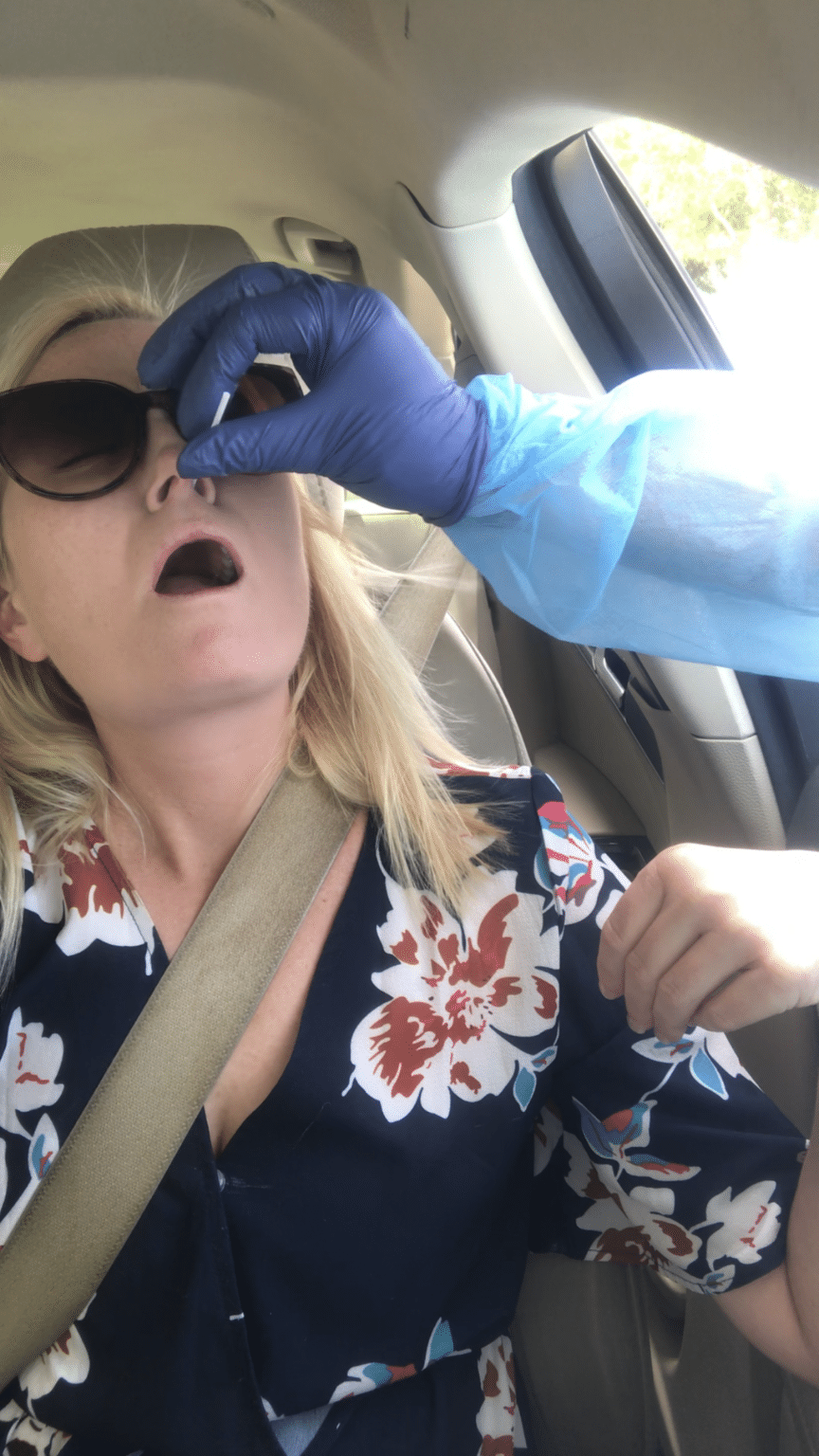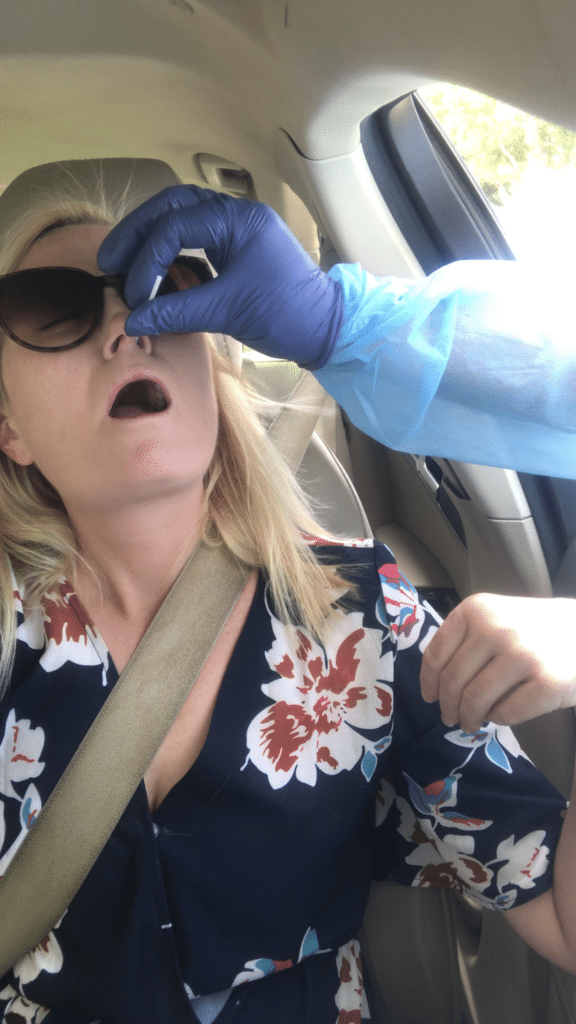 I have a video of the entire test uploaded on my @KerrySomewhere Instagram and Facebook stories and I'll add it to my COVID-19 Instagram highlights in case you miss the 24-hour window to be able to watch. It might be a bit awkward and weird to watch but worth watching to know what to expect if you have to take the test!
I was told I would receive my test results by phone within 2-3 days and I can confirm that I did receive a phone call and voice message 2 days after my test on Friday. Unfortunately, I have missed the phone calls from Omni and I have not yet received the test results in order to determine if I currently have the virus. I only took the test in order to qualify for the anti-body test so I'm not too worried about it. I'm sure I'll connect with someone on the phone soon.
Anyway, immediately after I received the COVID-19 nose swab test I was directed to park my car next to a building where I would receive the antibody test. I entered the building and I was pointed in the direction of the elevator. The antibody testing at Omni in Melbourne, Florida was taking place on the second floor which was entirely dedicated to testing.
The staff on the second floor greeted me by asking me to sign in for my appointment and then they directed me to sit down and wait until I was called for my test. The waiting area had all testing patients sitting at least 6 feet apart. Everyone was social distancing and wearing masks and gloves.
After about 10 minutes of waiting, I was called by a nurse to sit down in front of her and prepare for my test. I was told I would receive a small prick to my finger and blood would be collected in order to determine if I had previously contracted the virus. The staff at Omni were referring to the antibody test as an immunity test.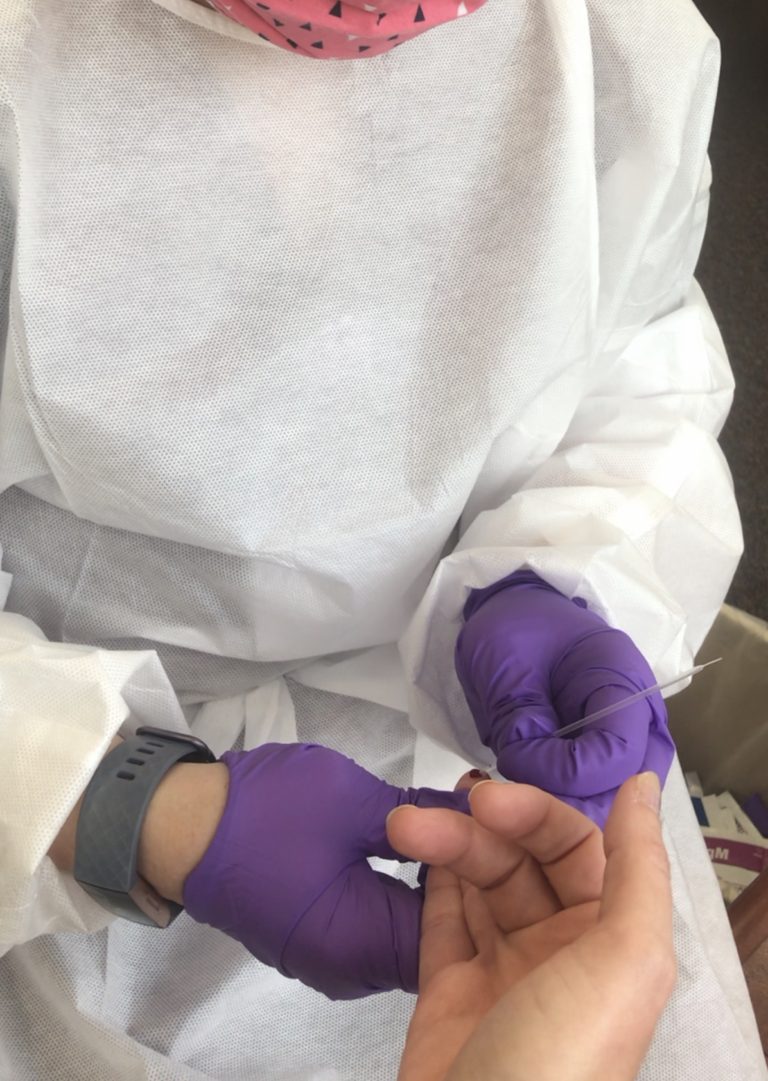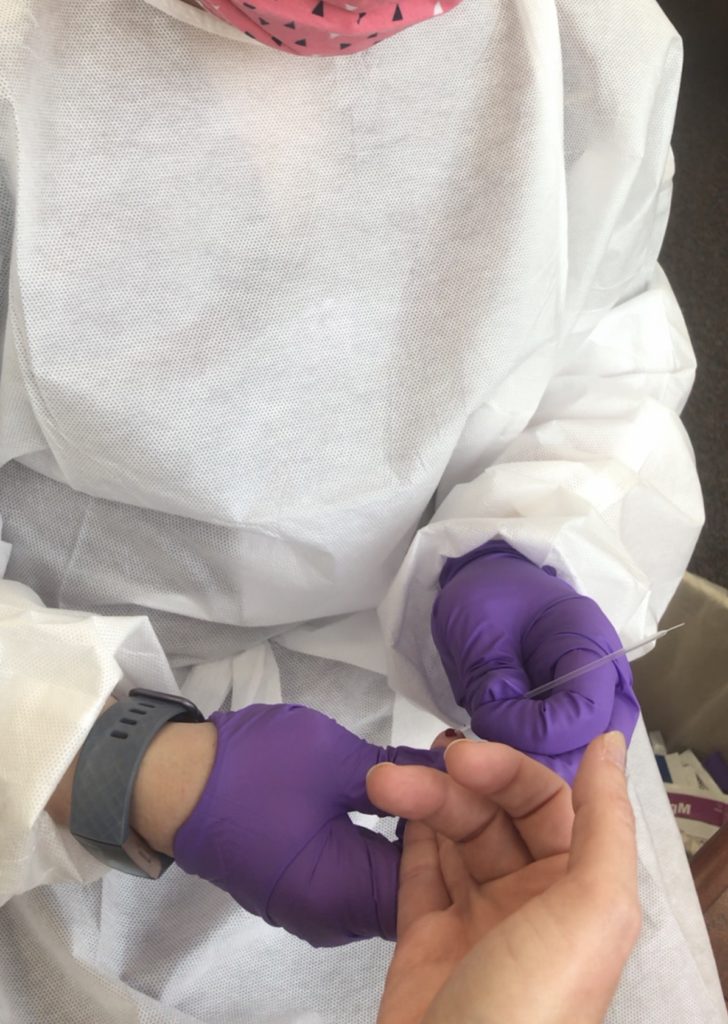 This test was painless and not nearly as uncomfortable as the COVID-19 nose swab test. My finger was pricked and within 1 minute the nurse collected all of the blood that was needed and placed the samples on a white plastic testing kit. I was told I should sit back down in the waiting room as I would be called back again by the same nurse within 10-15 minutes in order to receive my results.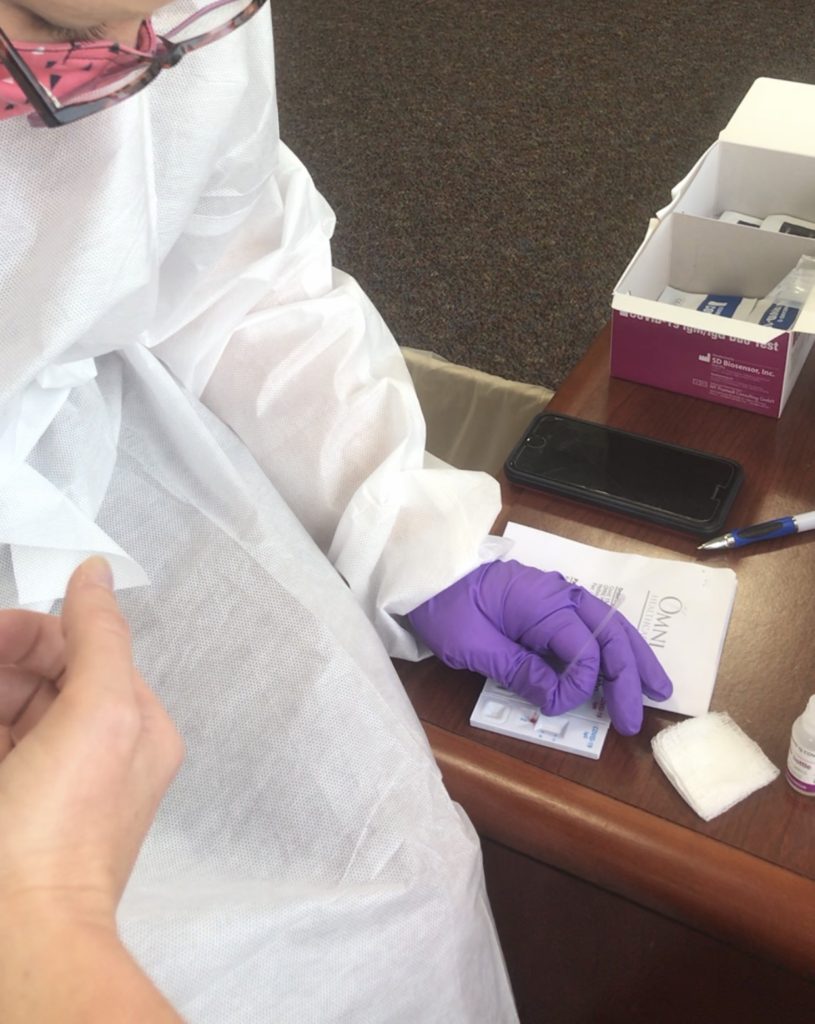 When the nurse called me back to speak with her I was told my results were negative. She told me I had not previously contracted the virus and I needed to take normal precautions by social distancing as well as wearing a mask and gloves while out in public.
I was also told that these antibody tests are not 100% accurate. In fact, approximately 30% of test results that have provided a negative result should have actually provided a positive for the virus.
So why did I decide to take a test that is not 100% accurate?
I am highly in favor of rapid and widespread testing during this pandemic. South Korea has proved that the country can contain the virus with a widespread testing strategy combined with tracing. South Korea did not implement strict lockdown orders like many countries have, however, South Korea did quickly implement a widespread testing strategy which has provided citizens with access to free testing at many drive-through and walk-in testing centers across the country.
Even though I understood that the COVID-19 antibody test was not a 100% accurate test I wanted to try to contribute and participate in research in any way possible. If I had been provided with a positive result and if I did have the antibodies I would have offered to donate my plasma.
Also, the COVID-19 nose swab and antibody test were free for me as Omni healthcare (as well as many testing centers across the country) are waiving co-payments for patients with insurance. I didn't have much to lose by taking this test except for a few hours of my time.
I think it's great that there is finally widespread testing available in my country, however, I am disappointed that citizens aren't able to receive free access to testing. A $50 payment for those without insurance is a lot of money for someone to spend who has recently lost their job.
I understand that many countries do not offer COVID-19 testing at all and/or only offer limited testing to healthcare workers and those in the hospital. I believe we should be setting our standards here in the U.S. based on what South Korea has done to contain this virus. As my country's government has made many mistakes during this pandemic and continues to do so, I am proud that we at least do provide most citizens with access to testing. As I've mentioned, I just wish it was available at no cost to everyone.
I would love to hear from you and understand the testing situation in your own state and/or country. Please feel free to comment below if you have contracted the virus, if you've been tested for the virus, and/or if you have any insight into the testing procedures in your own country. Stay safe everyone!
Want more travel inspiration?
Enter your email and sign up for all of my best travel advice and updates from 6+ years of constant travel.