Phangnga Treasures Sunrise X James Bond Island Trip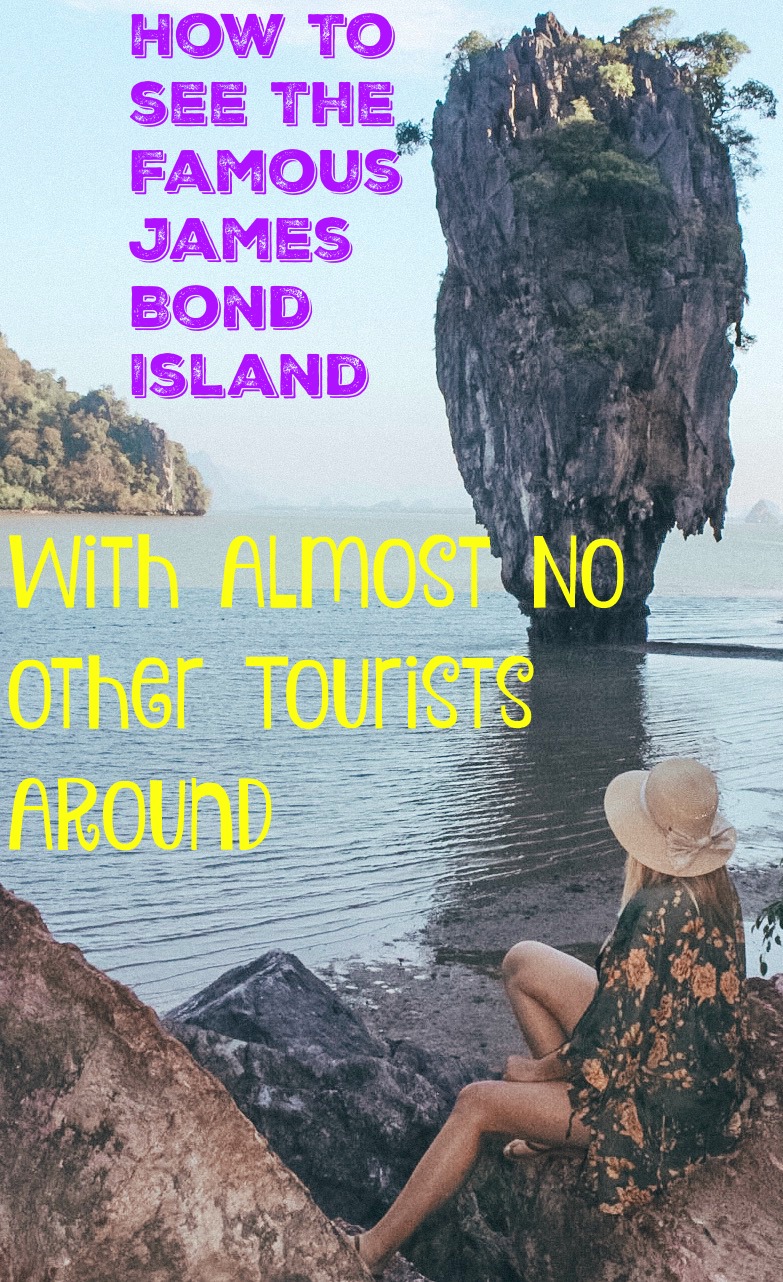 When I share content on social media I am often asked how I am able to capture photos without other people in them. Especially since I frequently visit tourist hotspots where hundreds or thousands of other tourists visit every day. I have to admit that I was nervous to travel to certain places in Thailand as I despise large crowds of tourists. Everything I had read about visiting Phuket had warned me that there were massive amounts of tourists everywhere. Usually when I travel to places such as Rome, Krakow, Oia (Santorini), NYC or Siem Reap I will wake up early to beat most of the crowds, but I wasn't sure if I would be able to travel to the famous James Bond Island without crowds since the island was so far away from Phuket.
Prior to my trip to Phuket I did a lot of research to figure out the best method to visit James Bond Island. What I stumbled across was the best tour I've ever booked in my entire life. Not only did the tour take me to James Bond Island at a time when there were almost no other tourists, but they did so in a local fisherman's boat (the boat is pictured below) and with one of the best hikes I've ever experienced!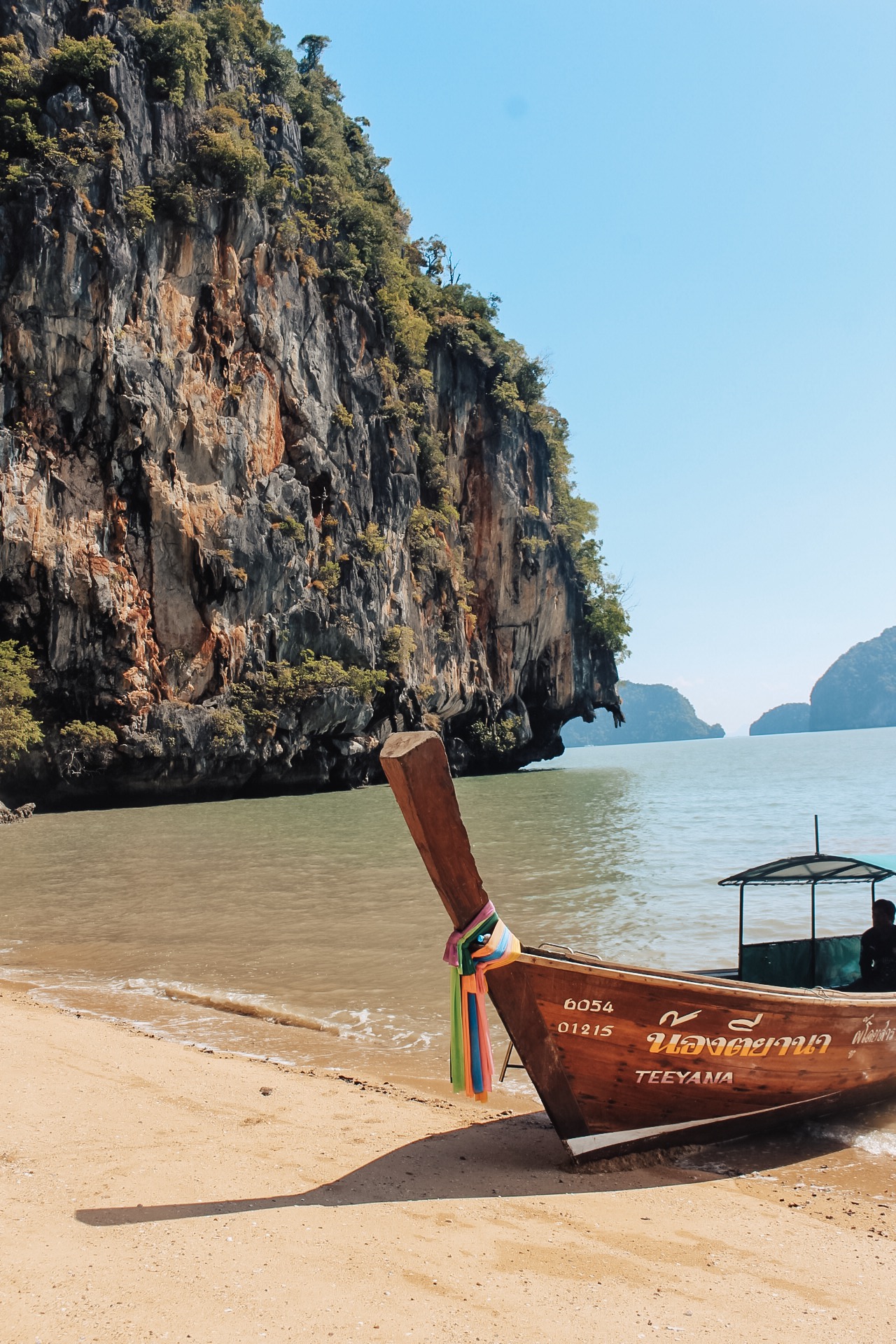 The tour company is called Phuket Let's Go and not only do they have an awesome name, but the staff Is really great too. The company is owned by a woman named Ann who is originally from Thailand, but she speaks perfect English as she lived in the United States for a while. If you want to book with them and if you have any questions about the tours I wouldn't hesitate to reach out to them.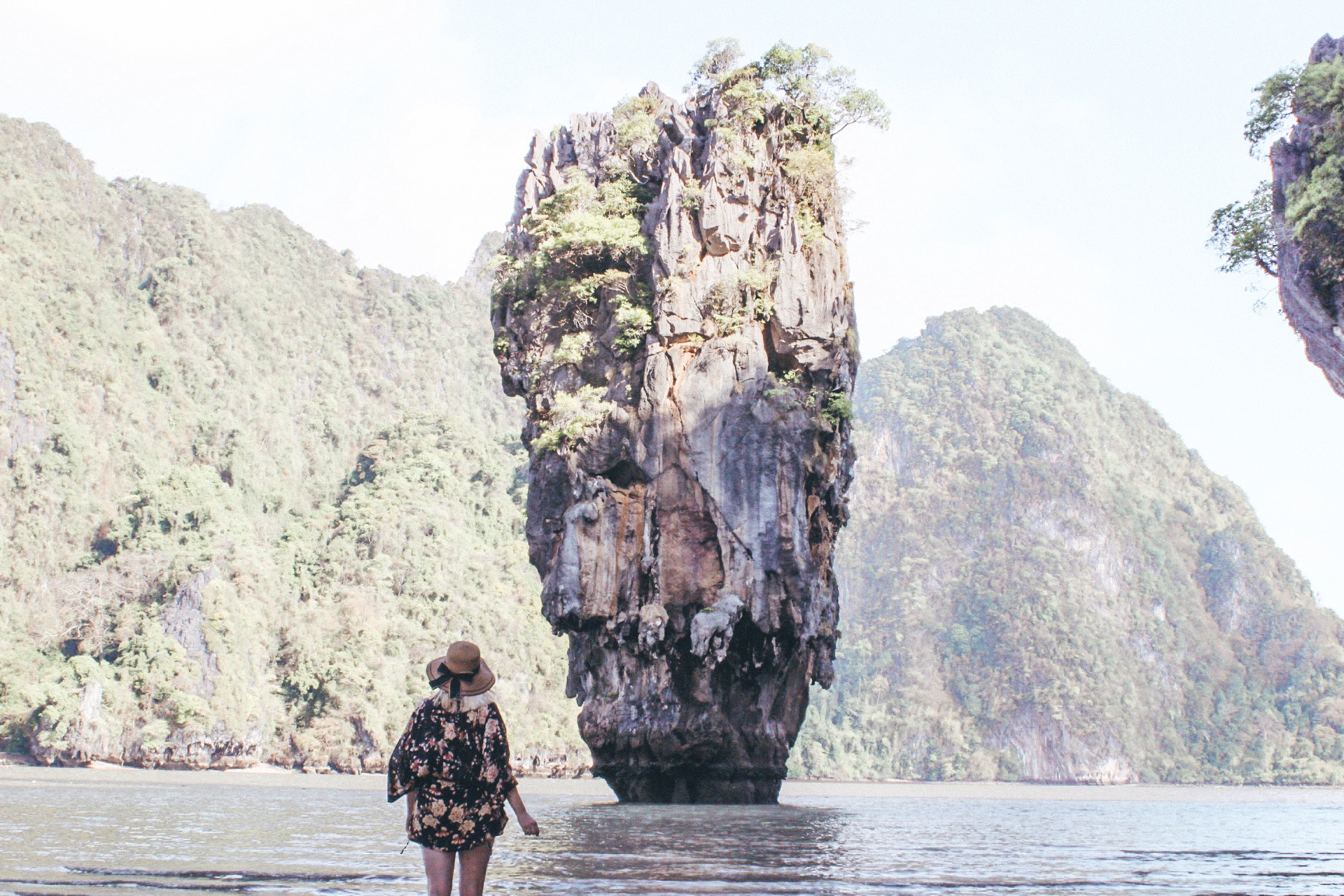 Early Morning Tour
Their focus is to provide small group and off-peak tours which is exactly what they did. I do have a fair warning about the timing of this tour. If you want to book this tour you will most likely get picked up from your hotel in Phuket at 4 -4:30 am but this tour is worth getting up early for! The tour leaves so early because James Bond Island is quite far away from Phuket and the company is providing you with the ability to arrive at the island earlier than almost everyone. There are speed boats that leave Phuket and head to James Bond Island every day, but they are large boats that bring big crowds with them and I noticed that this tour with Phuket Let's Go still arrives earlier than these other speed boat tours. Moreover, this is not a manufactured large group tour to just get people to James Bond Island but it's a tour that brings a small group to James Bond Island and it also includes cultural and off the beaten path experiences throughout the day.
On the day of my tour I was picked up at 4 am and I was met by my guide in the lobby of my hotel. He escorted me to the van where we picked up a few other tourists and then we were on our way north toward the dock heading to James Bond Island. Phuket Let's Go kept to their small group promise as there were only a handful of others on this tour. What I did notice is that the others who booked this tour were serious travelers who also wanted the best experience and the ability to capture great content.
Sunrise at Phangnga Bay
I spent about an hour and a half in a comfortable air-conditioned van that took us north to the Samed Nangshe viewpoint which was as an approximate 15-20-minute hike. It's not a difficult hike but if you're not up for it then you can pay a small fee to take a truck up to the top of the viewpoint. As you can see from my photo below the sunrise over Phangnga Bay was absolutely stunning. At this point of the tour I was already excited that I woke up so early! Phuket Let's go provided coffee and a snack box while we were enjoying the sunrise in the bay.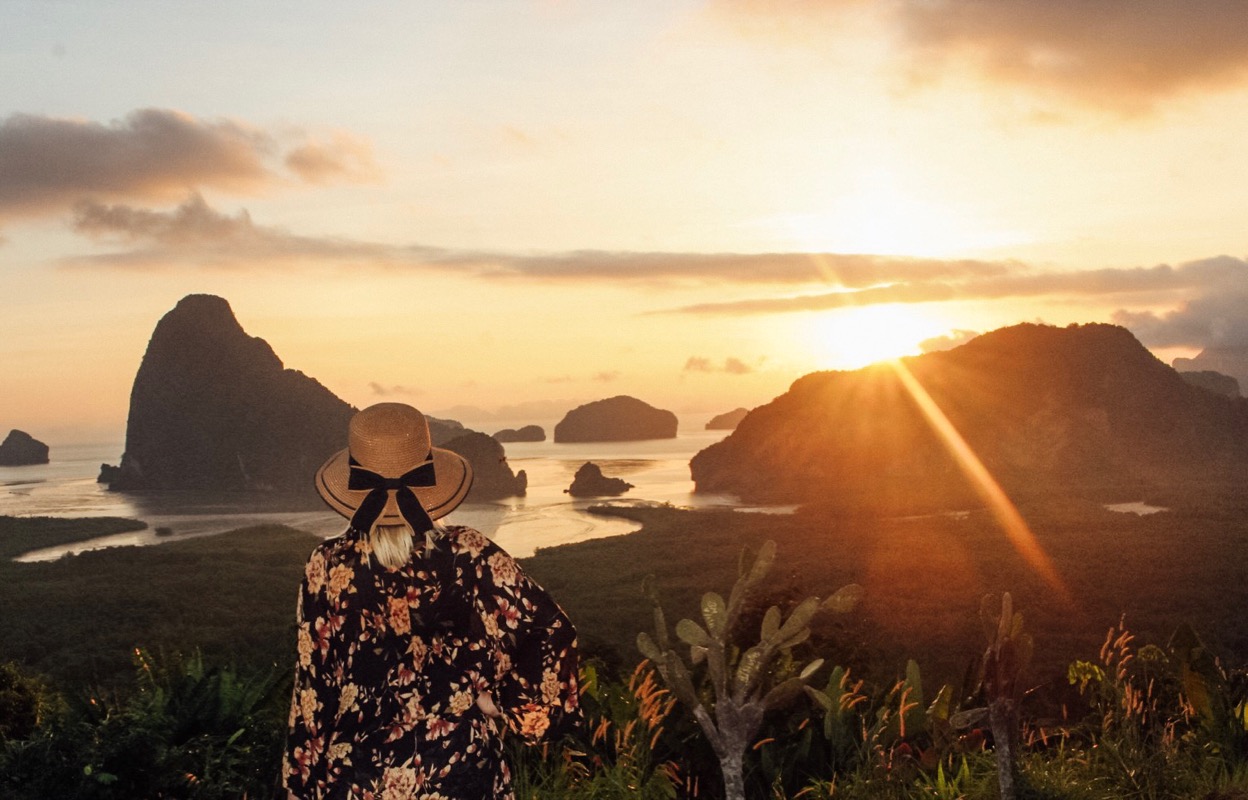 After this the van drove us for a few minutes to a local pier where we embarked on a private longtail boat with a local villager captain. This is really what sets the tour company apart as there were NO OTHER tourists at this pier. This was literally an area for locals where no one spoke English. It was amazing! There are toilet facilities here but keep in mind that you're in a small village in Thailand, so you'll need to bring your own toilet paper and hand sanitizer. ?
Visiting James Bond Island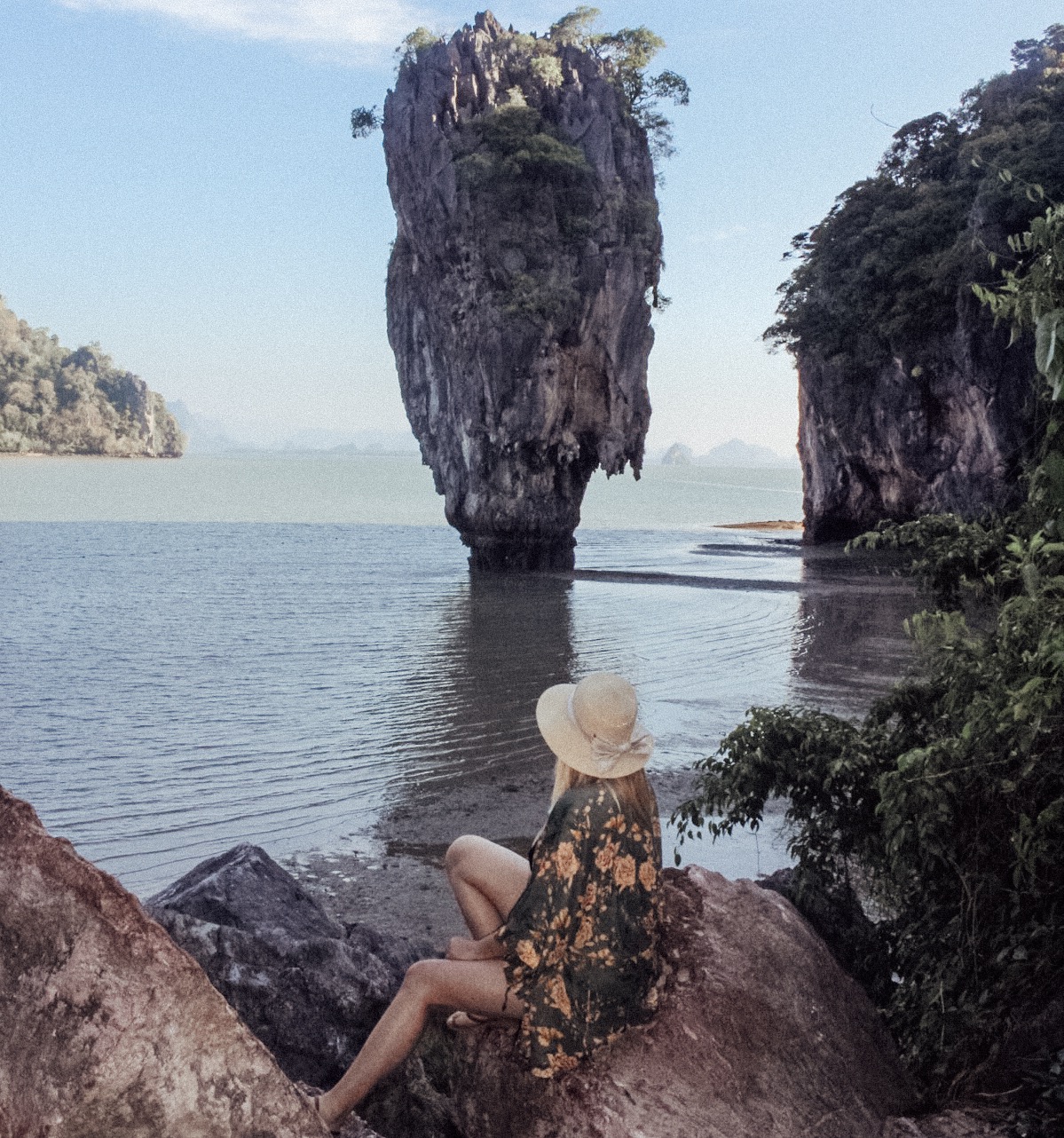 As we set out on the longtail boat it was amazing to just take in the breathtaking scenery with no one else around! Well, no one except everyone else in our boat who I was quickly becoming friends with. The first stop was the famous Koh Tapu aka James Bond Island and there literally were only two other tourists once we arrived. These tourists seemed to have been there for a bit already and they were actually leaving once we got there. As a result our tour boat had the entire island to ourselves for the first 20 minutes! We spent about 40 minutes total walking around the island and enjoying the peace and quiet. We even had the beach in front of the island to ourselves. After about 20 minutes we did have a speed boat that showed up but by the time they were off the boat and wanting to take photos we were done taking ours! Once we were leaving there were boats lined up on the beach one after the other with tourists coming off of them. We were told that within two hours the beach would be jampacked full of people and I was so relieved that we got there when we did!
Two others from my tour boat are in the photo below. As you can see we had the beach to ourselves!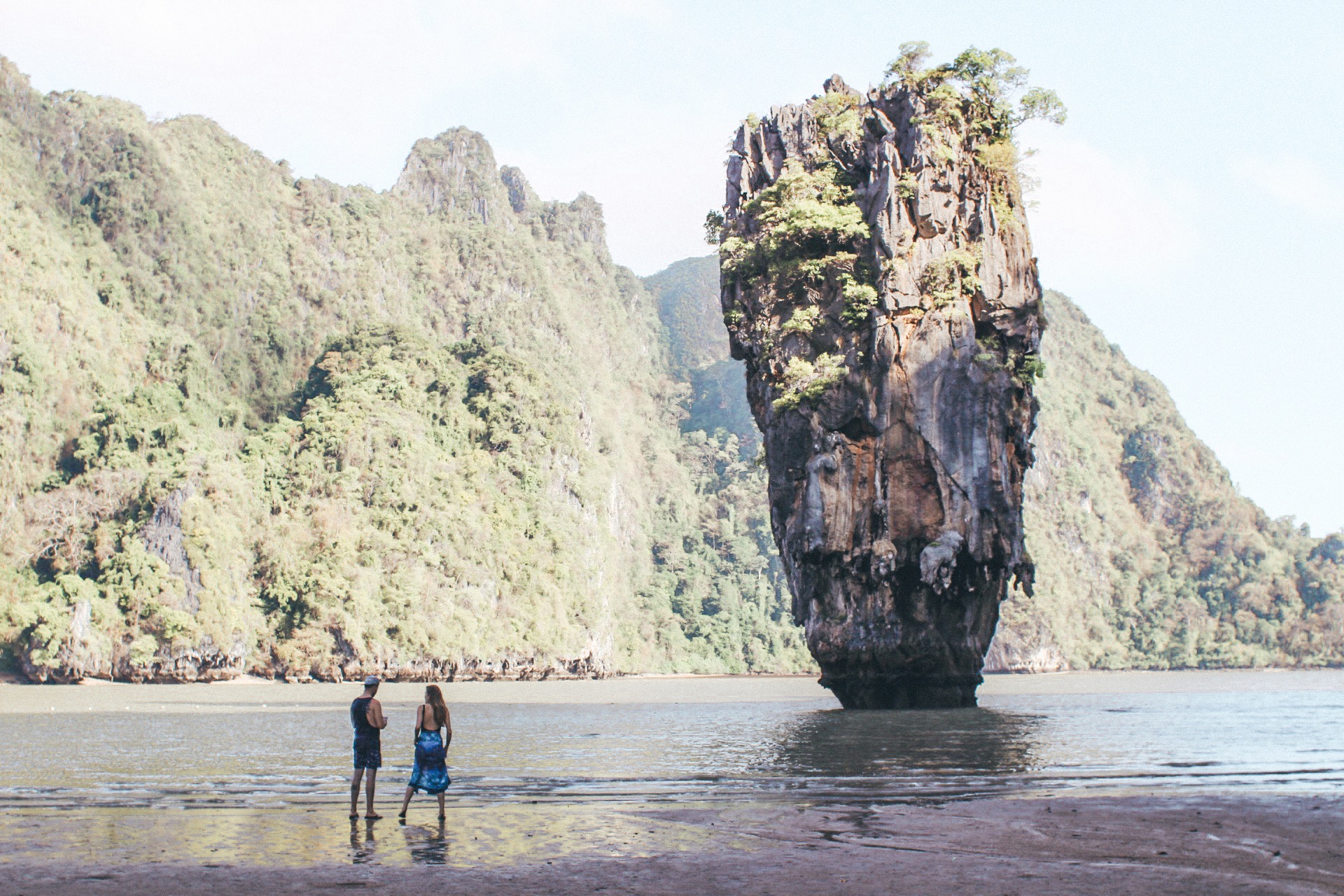 Visiting Hong Island and a Few Others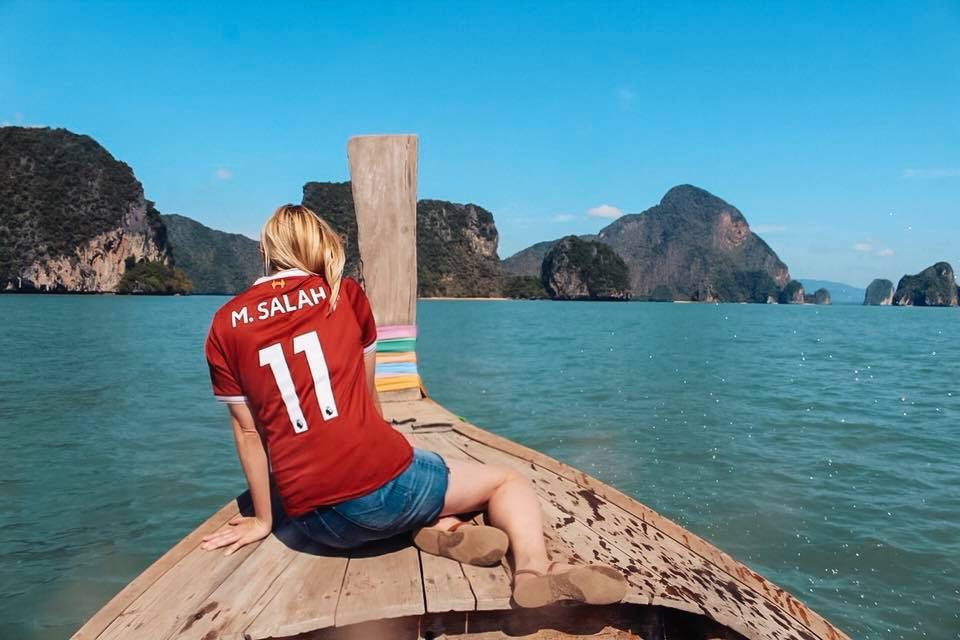 After this we headed out to several other islands in order to explore caves. This is what else I loved about the tour as much of the itinerary is very unique to Phuket Let's Go. On most of the islands we visited I only saw one other small group tour. When we did arrive to Hong Island for some kayaking there were other tourists but once again most of them were arriving after we had already been there for a while. Kayaking around Hong Island was great as it was a genuinely beautiful place and the locals did all of the kayaking for us! I had the chance to sit back, relax, and just take in the breathtaking scenery. I recommend bringing a waterproof camera for this if you're clumsy like me and worried about dropping your camera in the water. ?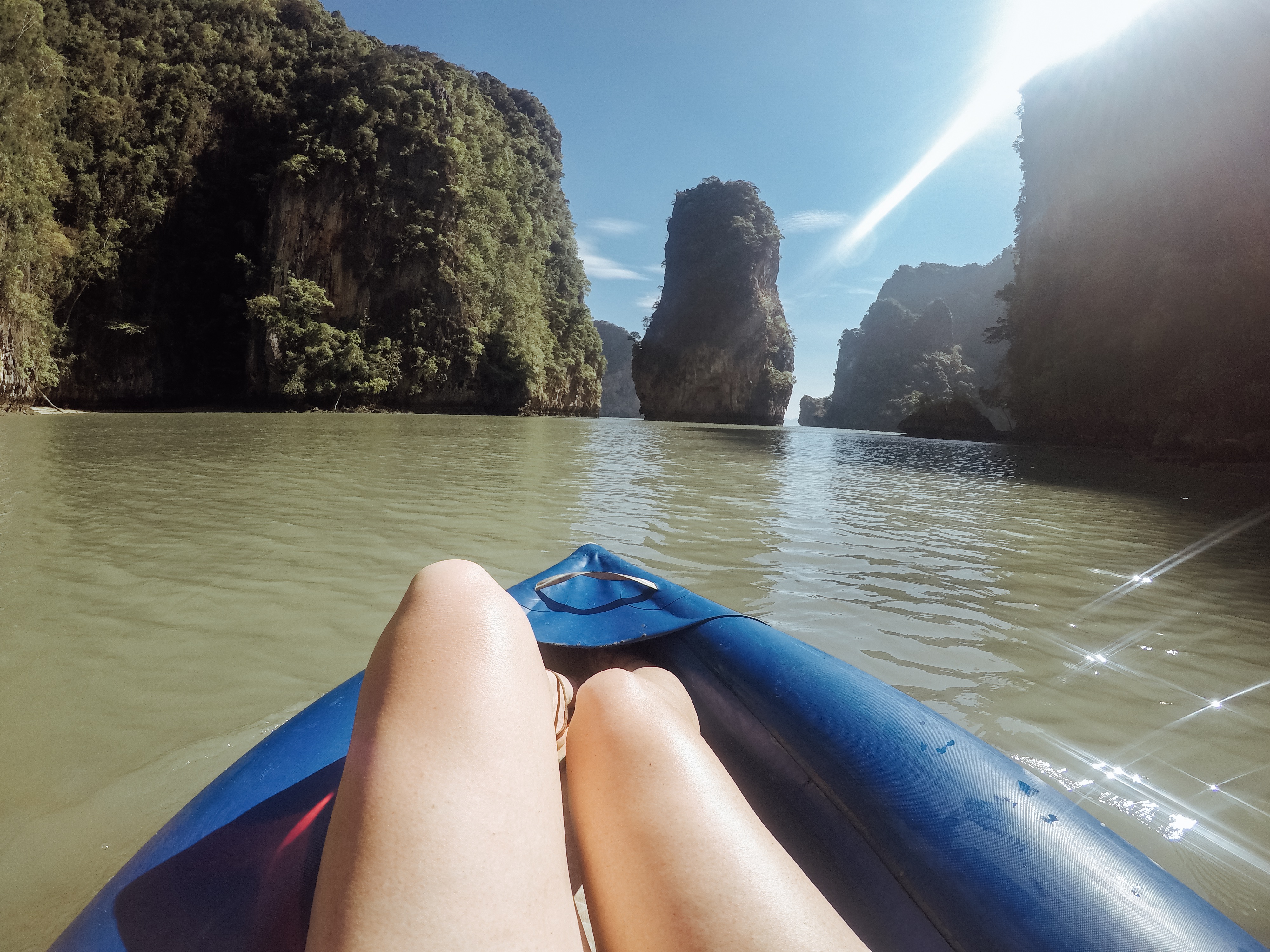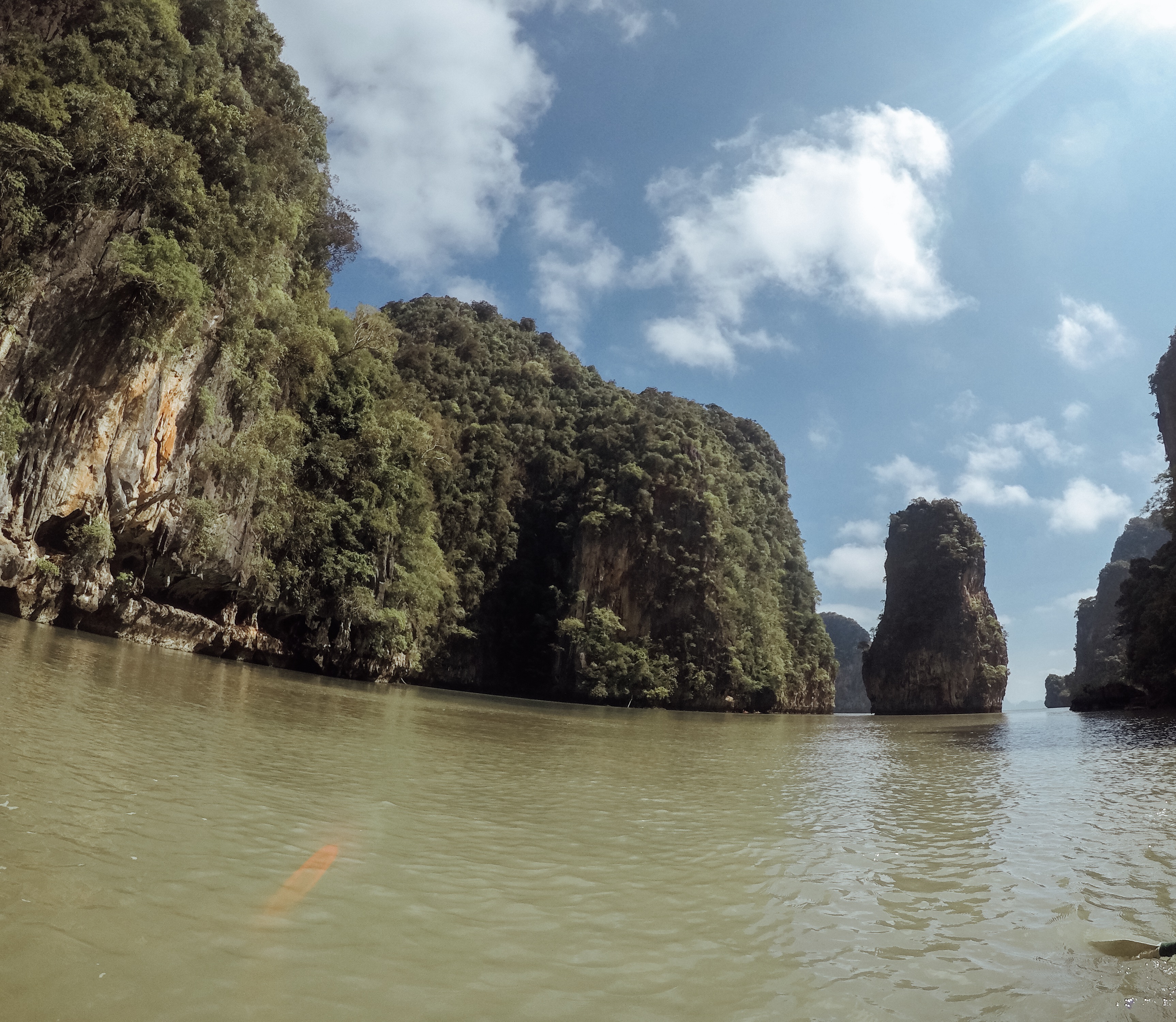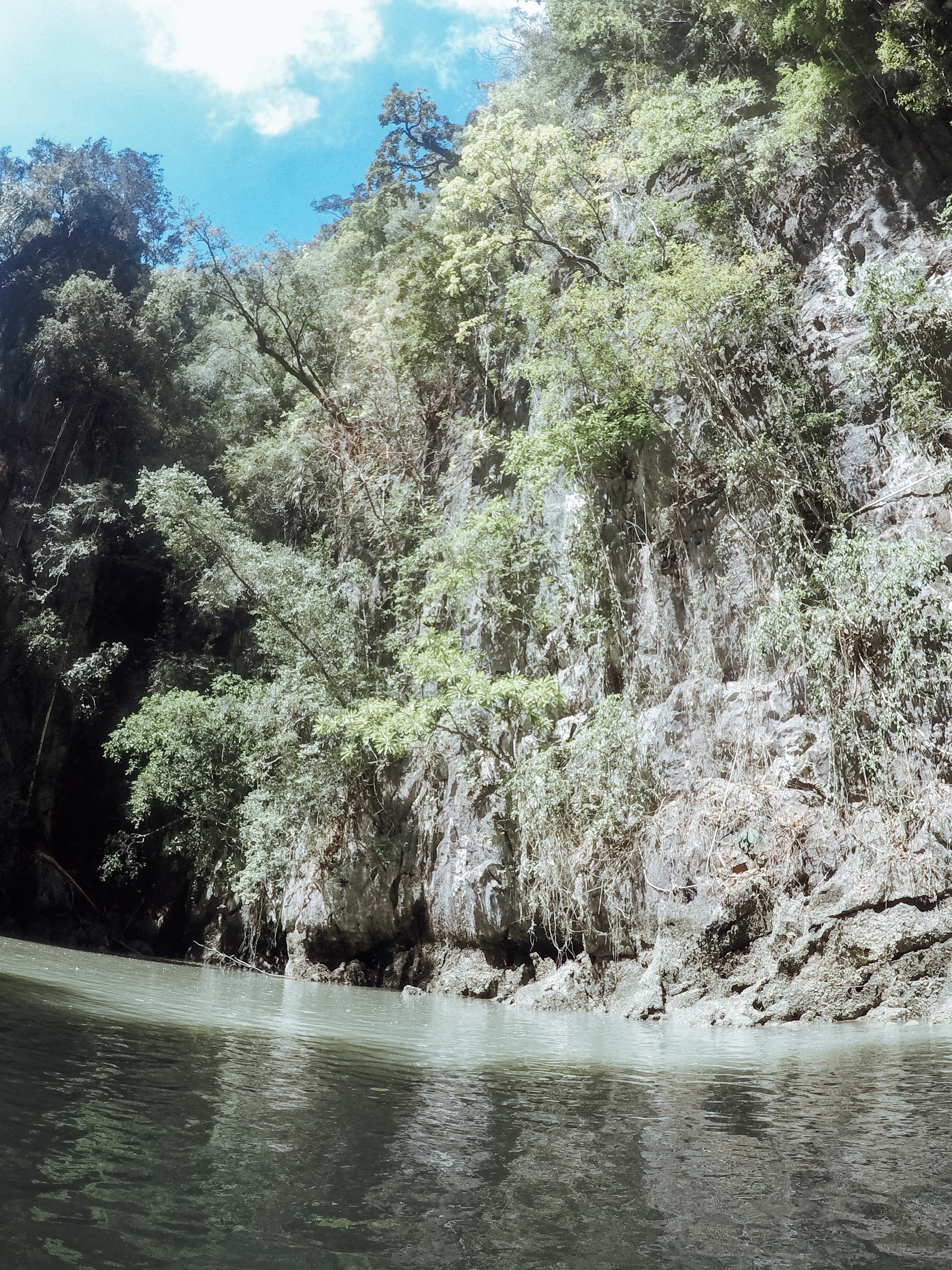 Our last boat spot was very fascinating as we got to visit a 5,000-year-old shell cemetery nestled around the rock and mangrove forest where an ancient treasure map is painted on a rock wall. Once again this is a unique aspect of the Phuket Let's Go tour as I didn't see this advertised anywhere else.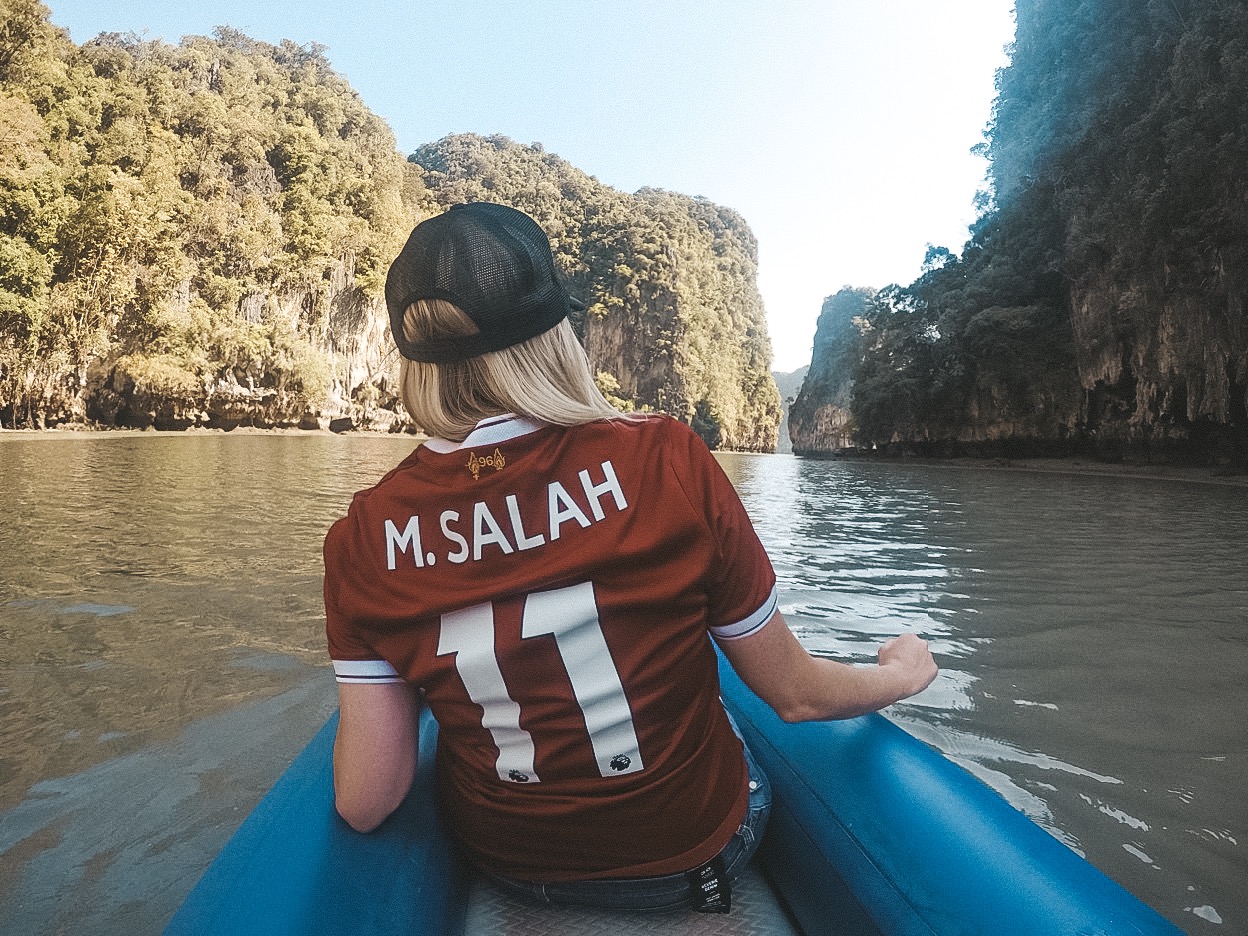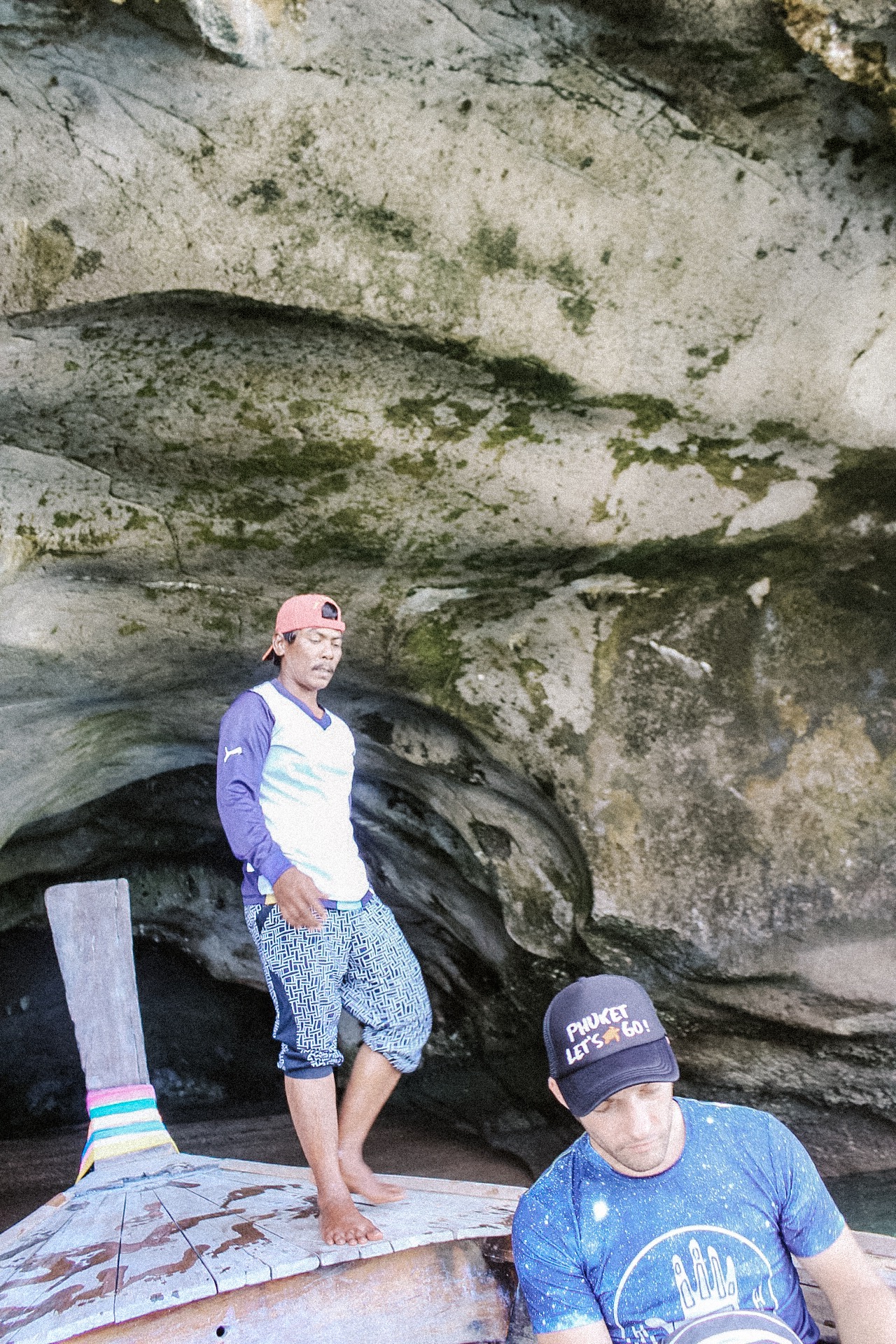 Lunch time
The tour concludes with a delicious lunch at a restaurant on a hilltop. This was not a buffet lunch which is what in my experience is served on most tours. The food was made to order, and I had some of the most delicious coconut curry I've ever had! As many of you know I am a vegetarian and this is something that can be easily requested (I recommend reaching out to the tour company prior to the tour date so that they can accommodate your dietary requests all day). We sat on the balcony with an amazing view and a few beers and all of us had one beer each that was included in the price of the tour with the lunch. After lunch the van dropped us all off at our hotels in Phuket arriving just after 2 pm. Overall it was about a 10-hour day which left plenty of time for a late afternoon nap!
I can't recommend this tour company enough and one of my only regrets was not booking their "Real Phuket No Shopping Sightseeing Tour." I spent most of the time in the van chatting with the tour guide who explained the various tours that they offer, and I was impressed that they offered a tour without any shopping or commission scams that most tourists experience with city tours. I did book the Early Bird Phi Phi Sunrise tour with Phuket Let's Go and I also can highly recommend booking the Phi Phi Island tour with them as well. You can check out all of their tours on their website: http://phuketletsgo.com/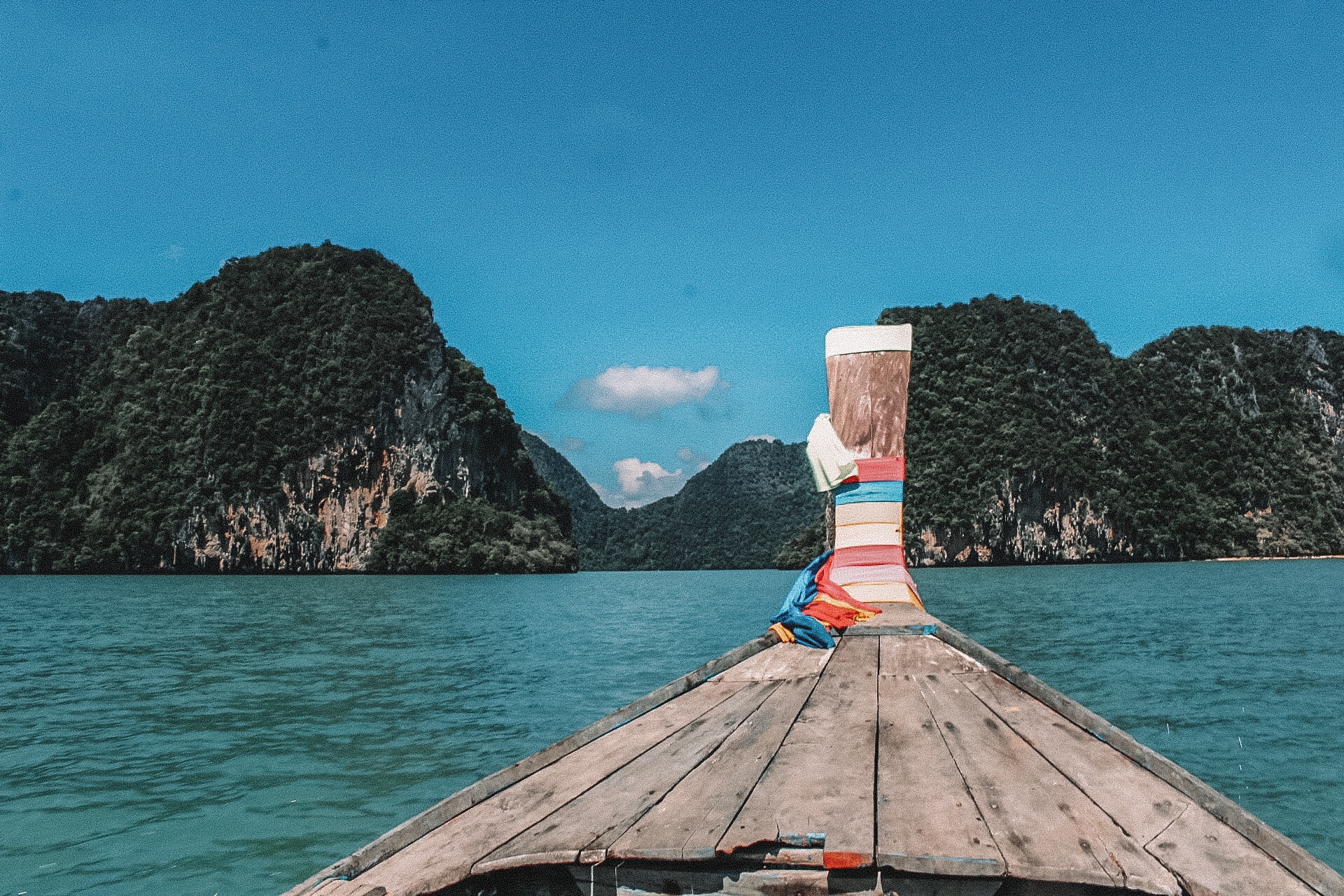 Want more travel inspiration?
Enter your email and sign up for all of my best travel advice and updates from 6+ years of constant travel.