Hi, my name is Kerry.  I'm a travel addict and a die-hard Liverpool supporter who has spent the last few years traveling full-time around the world while bouncing from country to country.  I've also traveled quite a bit to Liverpool, and I've watched 20+ games at Anfield over the years. 
I'm introducing myself here because for some of you, this might be the first blog post you read from me and I want to reassure you that I know what I'm talking about when it comes to planning a trip to Liverpool!  A lot of people ask how I am able to afford to travel so much and you can read my story here:  https://kerrysomewhere.com/i-have-traveled-to-over-50-countries-in-6-years-this-is-how/
Anyway, since I'm not from the U.K. but I'm often posting on social media about traveling to Liverpool (before the pandemic of course), I thought I would share how international supporters are able to get match tickets.  Almost every Liverpool supporter knows how difficult it is to get match tickets and many supporters assume it's impossible unless they purchase through a scalper.  PLEASE DON'T EVER PURCHASE TICKETS FROM A TOUT/SCALPER.  This is illegal and there are legitimate options if you want to plan your dream trip to watch a match at Anfield.  Keep reading below!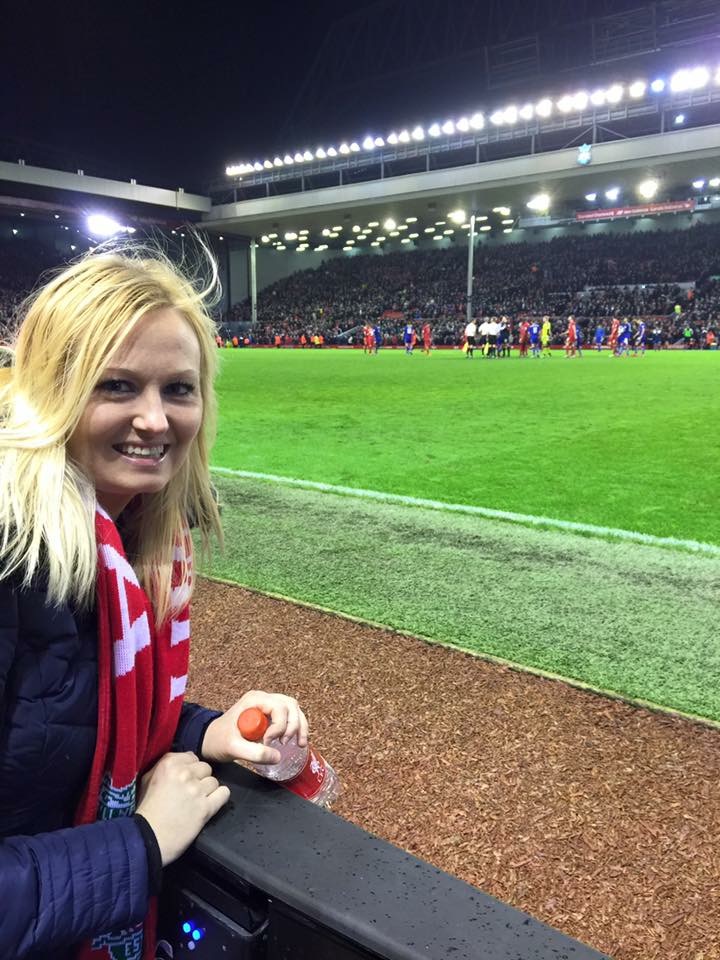 Purchasing a Trip Package/Tour to Liverpool
My friend Ken Solomon has been running tours to Liverpool for years and if you're an international supporter, this is most likely your best bet for match tickets (even if you're in the UK you can join his tours).
Ken runs his tours through Quest Sports Travel, and he offers an entire package including hospitality tickets, a 4-star hotel stay in Liverpool, and transportation in the U.K. including airport transfers.  These tours also incorporate local activities in Liverpool such as private meetings with former Liverpool players, private meetings with local Liverpool FC sportswriters, Beatles tours, Peter Carney's Soccer in the City tours (historical Liverpool matchday tours), and a visit to the iconic Anfield neighborhood bakery Homebaked. 
If you book with Ken your trip to Liverpool will include a Beatles tour which will take you to all of the iconic sites around the city.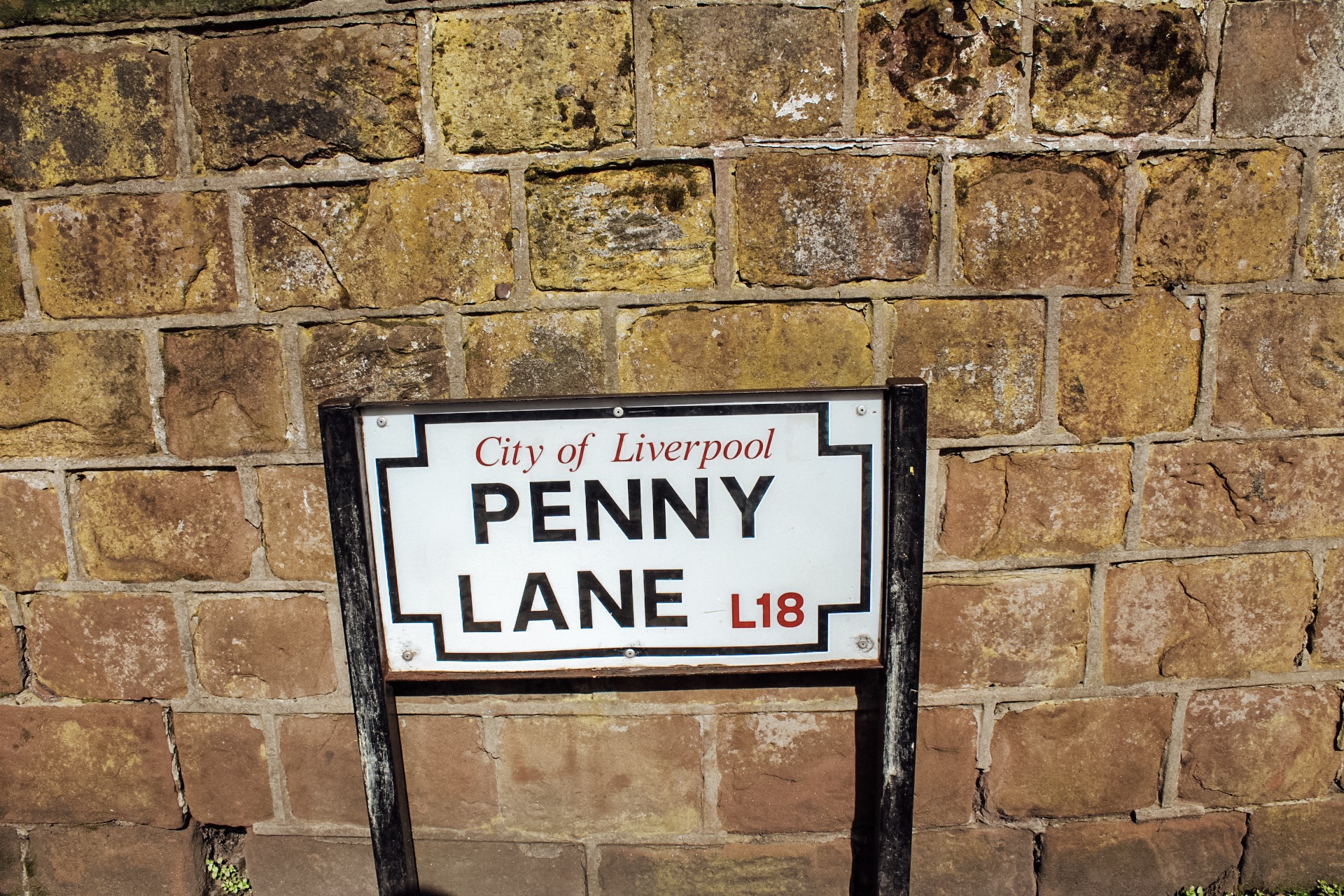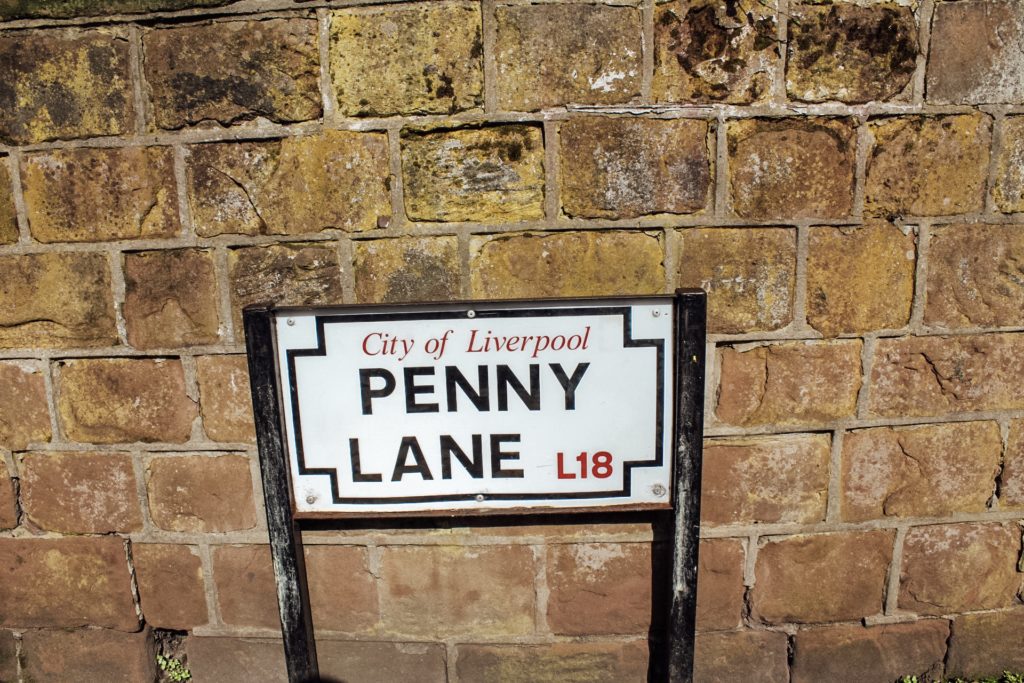 Ken's tours usually run for 4-5 days and I've taken part in some of the activities he provides for his groups.  This is one of the reasons why I recommend his packages.  I know that his tours are great! 
I also recommend booking with Ken because you are guaranteed match tickets for the games he advertises.  Ken offers trips to Liverpool for both Champions League and Premier League games and if you are an international supporter, these packages from Ken will be one of the only opportunities to be able to watch a Champions League match.  Moreover, Ken's packages are the best opportunity to be able to guarantee Premier League match tickets. 
The reason why booking with Ken is your best guarantee for tickets is that it is so difficult to secure tickets on your own as an international supporter.  Once Ken announces his tour dates with a specific match in mind you are guaranteed match tickets if you book with him.  On the contrary, if you try to secure match tickets directly through Liverpool hospitality (keep reading below in order to learn more about the hospitality experience at Anfield), or through your Liverpool membership, there is no guarantee.  There is a possibility but with my own personal experience, the possibilities can be slim (keep reading below in order to understand the process to book tickets on your own). 
Moreover, since Ken offers a complete program for your trip to Liverpool you won't have to spend hours figuring out where to stay, how to get around, or what to see in the city.  Ken does all of the hard work for you in order to ensure that you have the best possible trip to the best city in the world! 
Ken usually offers multiple trips to Liverpool per year, however, with the pandemic his trips are on hold of course.  Ken will continue to offer trips once travel opens up again and he announces his trips on his Facebook page (https://www.facebook.com/Trips-to-Anfield-2292314100981380).  The prices vary for each trip so you'll either have to reach out to Ken or wait for his announcements if you want to inquire about the price.  You can also get in touch with Ken on social media or at [email protected]. 
The photo below is with Ken and a few from his tour group for the match at Anfield against Manchester City in November 2019.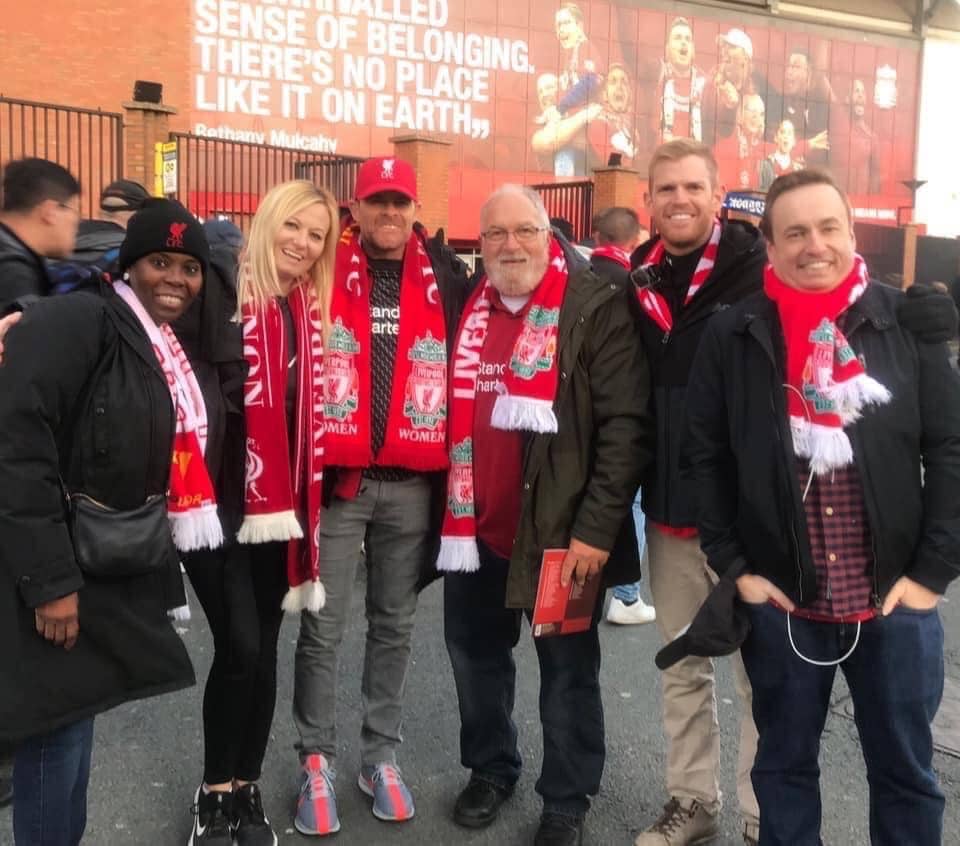 Purchasing Match Tickets Through your Local Official Liverpool Supporters Group (OLSC)
If you are a member of your local officially recognized Liverpool supporter's group (OLSC) and if you have a membership directly with the club then you are eligible to apply for match tickets.  As I mentioned above, it is often difficult to be able to secure match tickets on your own, but it's not impossible. 
Liverpool offers three membership tiers for international supporters:  Full, Light, and International.  You can check out all three memberships and what they offer here:  https://www.liverpoolfc.com/membership/adult
In order to qualify for match tickets, you have to be signed up for Full or Light membership.  Do not sign up for the International membership if you want access to tickets as this membership doesn't qualify. 
When you sign up for Full or Light membership, you'll also need to place your membership ID under your local OLSC group in order to qualify for tickets.  You will need to apply for match tickets through your group and the head of your supporter's group will be able to assist you with this process. 
As one of the co-founders of the OLSC group in Orlando, I am very familiar with the process that needs to take place in order to apply for match tickets.  A few years ago, when I was chair of the group, I helped a few of our members apply for tickets and I secured a few match tickets for myself as well.  The process for applying for these tickets is shared with each supporter's group once the group becomes official.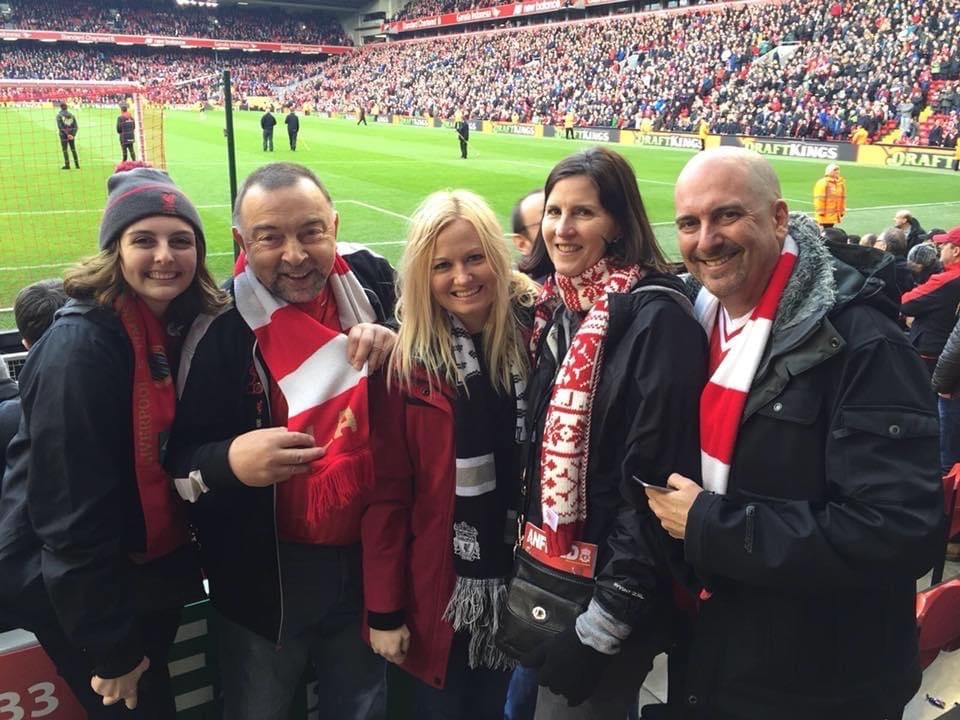 So, I'll go ahead and list the process here to apply through tickets through your LFC membership and your local OLSC:
You'll need to purchase a Light or Full membership from https://www.liverpoolfc.com/membership/adult and make sure to place your membership under your local OLSC group. 
If you're not already a member then you'll need to become a member of your local group.  Keep in mind that your local group might have different requirements for becoming a member and the elected committee will make these decisions.  You may or may not need to pay for a membership to your local group.  Unfortunately, unofficial Liverpool supporter's groups won't qualify for tickets. You can find a list of the officially recognized groups on the Liverpool website:  https://www.liverpoolfc.com/fans/official-lfc-supporters-clubs
Your local group's committee should make announcements as to when the group is eligible to place ticket requests.  For the first half of the season (August – December) each group will usually need to put in ticket requests in July.   For the second half of the season (January – May) the window to submit ticket requests usually takes place in October.  There is a hard deadline for these ticket requests so make sure you communicate with your group's committee and submit requests for the matches that you want to attend.  Your group's committee might limit the number of ticket requests you are allowed to make per season.  Just ask your chair/committee as I usually put in a few ticket requests per season with my OLSC but not every group is managed the same. 
Shortly after the ticket request is submitted your supporter's group will receive the notification as to which ticket requests were approved.  Your committee should notify you at this point so that you can start making travel plans.  Do not make travel plans until you know for sure because a lot of ticket requests are denied!
You won't actually pay for your ticket until a few weeks before the match takes place.  Approximately 4 weeks before the match, Liverpool FC will contact your supporter's group committee to let them know that the tickets need to be paid for.  There is only a 24-hour window for the tickets to be purchased so make sure you stay on top of this.  The payment needs to be made online and your group's committee can help you with this process and you'll need to make sure you have your membership number handy as the ticket is placed on your membership card. 
Things to know and keep in mind:
Tickets are never a guarantee and whenever I've requested tickets, I have been denied more than I have been approved. 
Only Premier League match tickets can be requested.  OLSCs don't have access to cup matches, Champions League, or away matches. 
For every match ticket, I've purchased with my membership I have always sat in the Kop or the Main Stand. 
Although this has been the process for purchasing tickets through an OLSC for several years now, the rules may change at any time.
You can purchase disability tickets upon request.  Your OLSC committee can reach out to Liverpool FC to request these tickets. 
Your match ticket is attached to your membership card and you will need to swipe this at the turnstile in order to enter Anfield.
If you are managing or are a part of an unofficial Liverpool supporters group feel free to reach out to me at

[email protected]

as I can provide you with some guidance in order to apply to become an OLSC.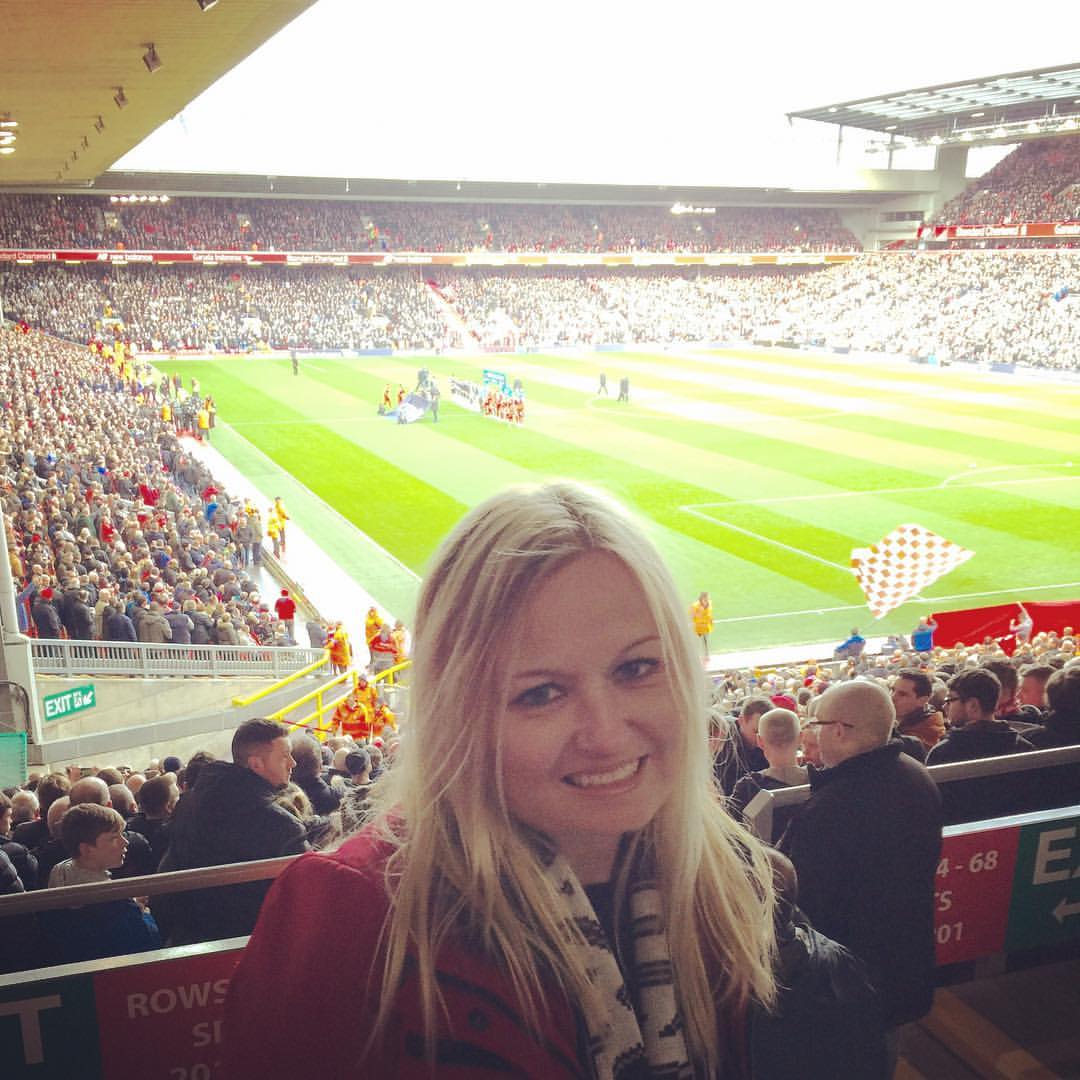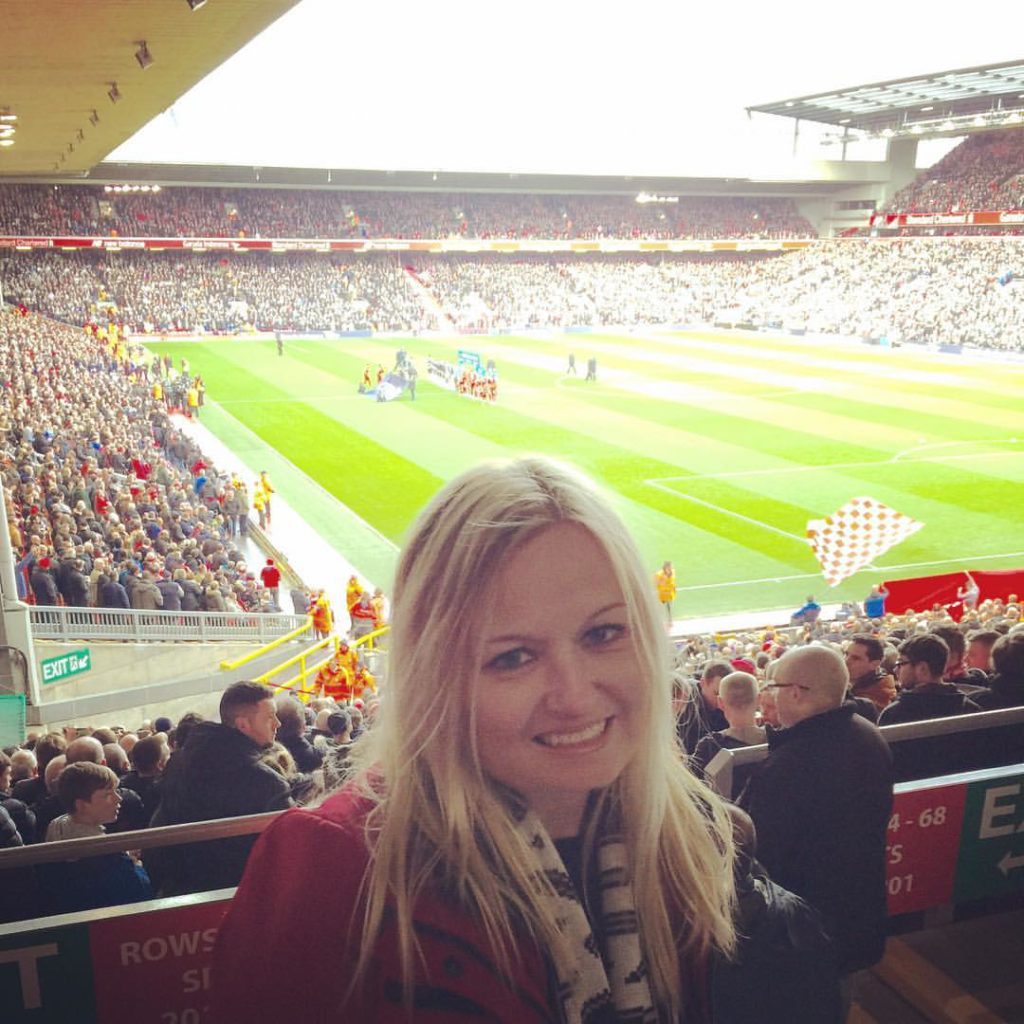 Purchasing Hospitality Match Tickets Directly Through Liverpool FC
I want to mention that I have only purchased hospitality match tickets once and this was for one of the charity matches.  However, I had a conversation with my friend Donna who has purchased quite a few Liverpool hospitality tickets for Anfield over the years, and she provided me with a lot of the details I'll share with you here. 
It's never a guarantee that you'll be able to purchase hospitality tickets directly through the club, but it is a possibility.  If you want to purchase hospitality tickets for a Premier League match at Anfield against let's say, Watford, you'll most likely be able to get your hands on a ticket if you attempt to purchase this early on.  If you want to purchase hospitality tickets for a match at Anfield against Manchester United, then you'll have a difficult time getting your hands on a ticket as these sell out fast.
You can check the website at https://hospitality.liverpoolfc.com/ for availability or contact Liverpool FC directly in order to try to purchase hospitality tickets which will run from about 200 pounds to 320 pounds depending on the game you want to attend.  The hospitality match tickets against Manchester United or Chelsea will usually run about 320 pounds or even more.  If you purchase hospitality tickets directly through LFC you can purchase tickets for either Premier League games or Champions League games and it's not a requirement to have a membership with the club.  I don't know for sure, but I'm assuming if the tickets are available that anyone can purchase hospitality tickets for a cup match as well. 
The hospitality ticket experience will vary with some of the packages providing a sit-down meal.  Some packages will provide a meet and greet with a former player and other packages will only provide you with exclusive access to an area where you can purchase food and beverages without long lines and crowds of people that you'll find in the food and beverage areas in other stands. 
I purchased hospitality tickets three years ago for a charity match at Anfield because the regular match tickets were not available.  The charity matches usually take place in the spring and former Liverpool players will play a match against former players from other clubs such as Barcelona. Some of the biggest names will draw in large crowds and a lot of families take advantage of the chance to be able to take their children to Anfield for a great deal and with the option to have easy access to tickets.
As far as I know, the hospitality tickets will have you sit in the new Main Stand or in the Anfield Road stand.  I'm not sure if it exists in the Kenny Daglish stand but I can confirm that hospitality tickets are never located in the Kop.  My friend Donna and a few others have told me that their hospitality seats are usually located in the Main Stand but sometimes in the Anfield Road stand. 
When I purchased the hospitality tickets for the charity match, I sat in the upper level of the Main Stand.  I had access to the Carlsberg Dugout before the game started and at half-time.  The Carlsberg Dugout is an exclusive area where hospitality ticket holders can purchase food and drink without the long lines and waits that match goers will have in other stands.   
The hospitality ticket option might be pricey but it's the best chance for many supporters to be able to watch a game. 
Purchasing Tickets at Anfield on Match Day
I've heard that every once in awhile, someone can get their hands on a ticket for a match at Anfield by waiting in line at the ticket window.  I've never tried to purchase a ticket at Anfield so I cannot provide much detail.  However, I can imagine that this is becoming so rare since the club's popularity has been rising over the years.  Matches at Anfield are always sold out and it's very difficult to get a ticket in general.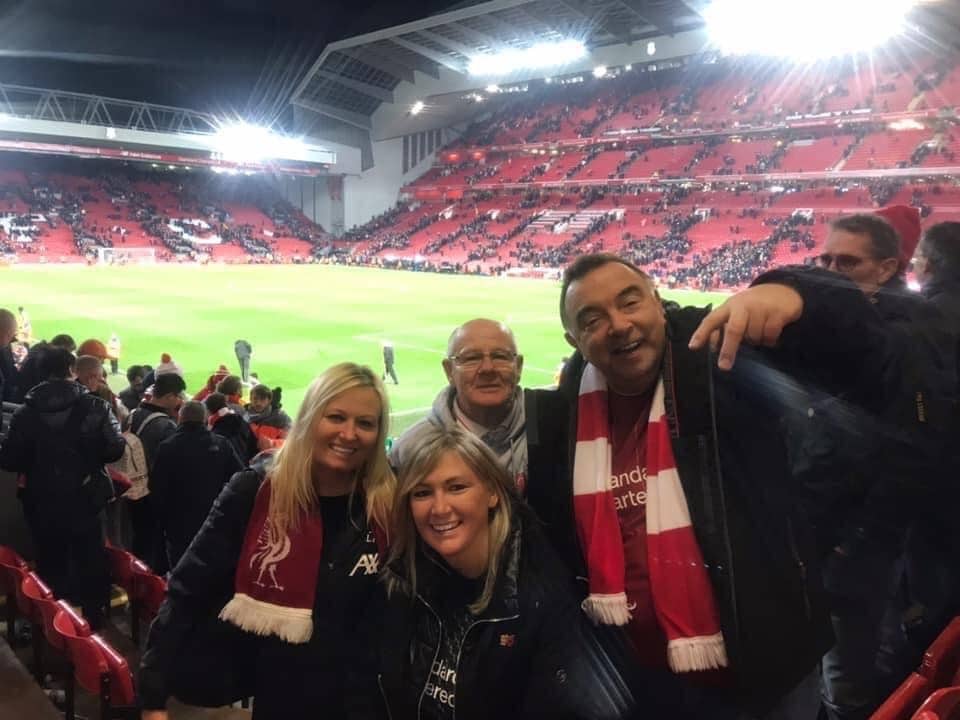 I'm doubtful that someone would be able to walk up to Anfield in order to get a ticket, but I wanted to include this in case I'm incorrect with this!  If anyone has experience purchasing a ticket at Anfield on matchday then please reach out to me at [email protected] so that I can update this post.    
Purchasing Tickets Through a Tout/Scalper
PLEASE DO NOT DO THIS. 
If you see tickets listed for sale on a website other than the official Liverpool FC website, then steer clear of these tickets.  The club does not permit the resale of tickets and you could get in trouble if you do purchase these tickets.  I have heard of Liverpool FC confiscating ticket cards and you don't want to get involved in this type of situation. 
Also, these tickets are almost always priced higher than face value because scalpers are only out to make a profit.  I sat next to a supporter on the train once who was excited that he had his hands on a Champions League ticket.  I asked him where he got his ticket from and how much he paid.  I was in shock that he paid 500 pounds for his ticket!  This should not happen as when you legally purchase a match ticket you should expect to only spend 40-75 pounds (unless you purchase a hospitality ticket). 
Lastly, if you do decide to purchase a ticket from a scalper then you risk purchasing a fake ticket.  I have heard plenty of stories of foreign supporters purchasing tickets that aren't valid. 
If you found this article to be helpful then please feel free to share this blog post, anyone, you know who wants to get their hands on a match ticket.  I have also published an article on what to expect for the Anfield Stadium tour and you can check that out here: https://kerrysomewhere.com/the-new-anfield-stadium-tour/
Stay tuned as I'm sharing more blog posts over the next few weeks including where to stay in Liverpool, what to explore in the city, what to expect on match day, the best pubs around Anfield, and more!  YNWA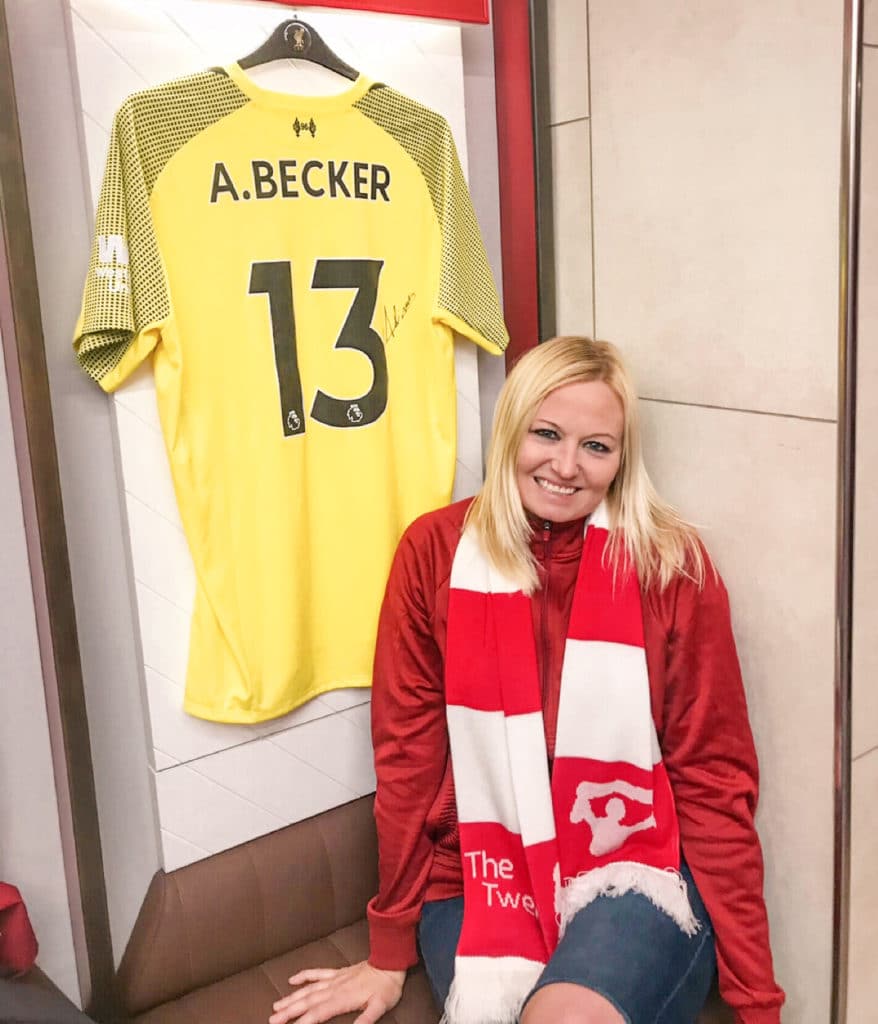 Want more travel inspiration?
Enter your email and sign up for all of my best travel advice and updates from 6+ years of constant travel.