A lot of tourists visit Zanzibar to relax on the world-famous beaches.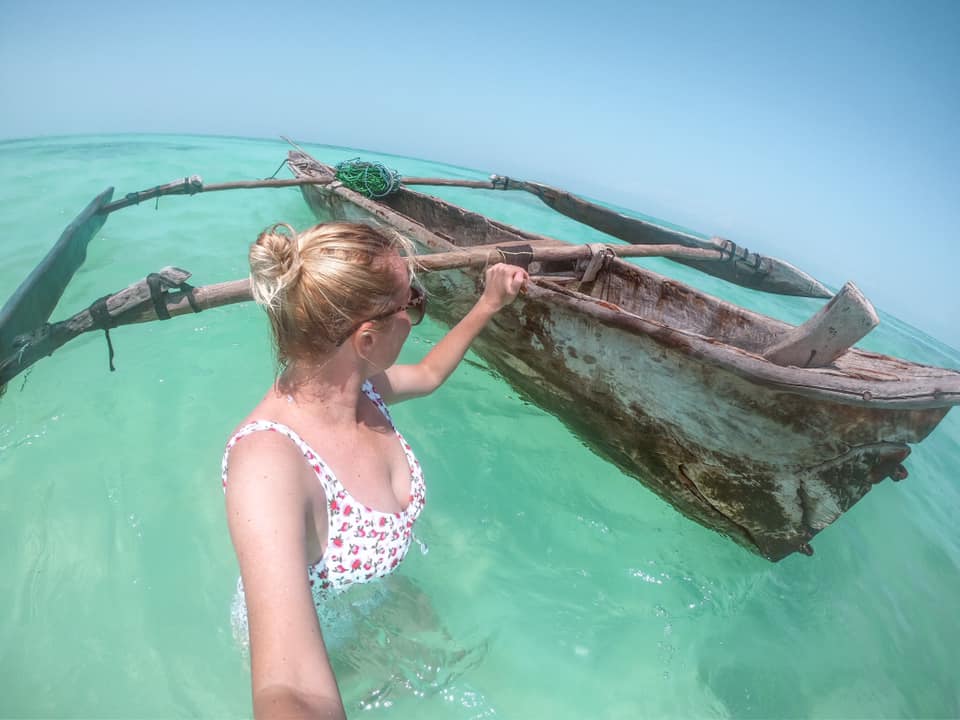 However, a lot of people also visit Zanzibar in order to experience the unique history and culture of Stone Town. I spent one week in Zanzibar and I booked an incredible Stone Town Walking Tour with Zan Art Tours & Safari and I highly recommend this tour if you visit Zanzibar!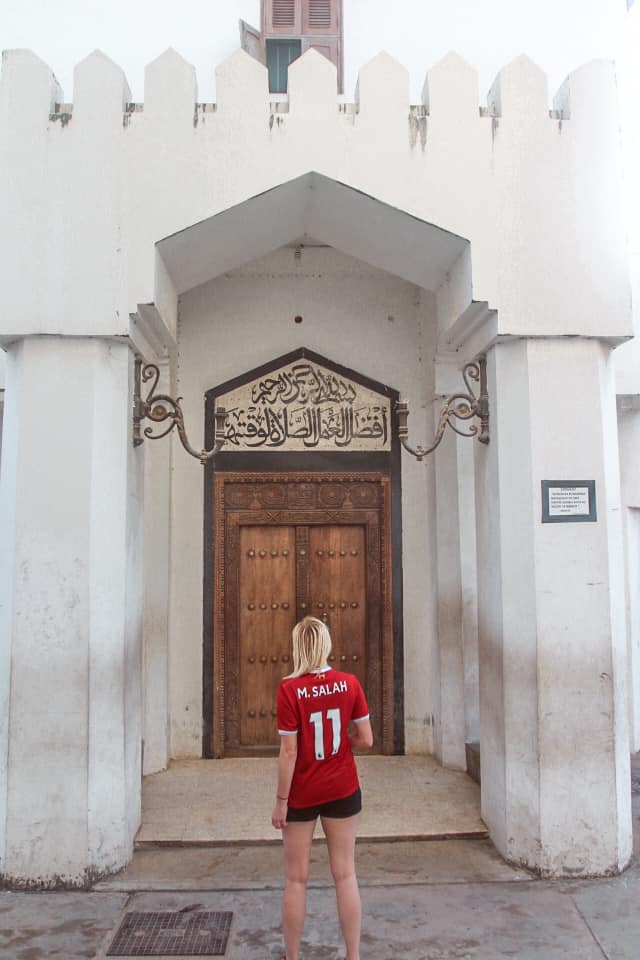 The islands of Zanzibar in Tanzania are so unique and Stone Town in Zanzibar is an incredible place to explore. Stone Town is the old part of Zanzibar City which is the main city of Zanzibar.
Stone Town is a city of prominent historical and cultural influence in East Africa. It was designated as a UNESCO World Heritage Site in 2000 due to the diverse influences of the city and all of Zanzibar. Stone Town offers a unique mix of Arab, Persian, Indian, and European architecture, food, and culture. In order to fully understand the complex and unique history and culture of Stone Town, it's important to book a tour.
I decided to book a Stone Town walking tour & Prison Island tour with Zanzibar Art Tours & Safari because on TripAdvisor they have all 5-star reviews and the guides are all properly certified. In Zanzibar, guides have to graduate from the local college in order to become masters of the local history and culture and to become certified. I also loved the fact that these guys at Zan Art Tours speak multiple languages including Swahili, English, and French.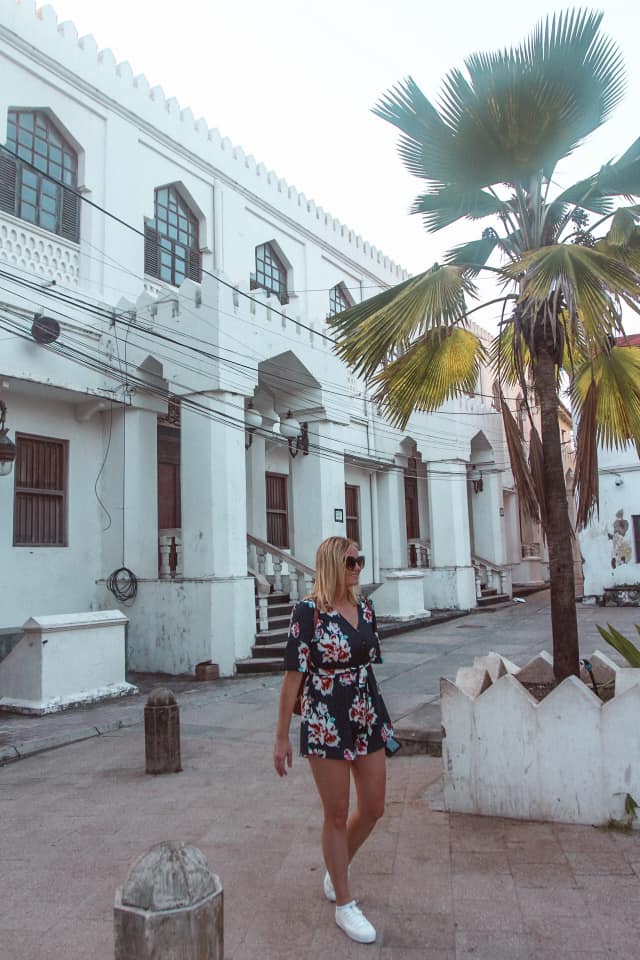 If you book a tour with Zan Art Tours you can be certain that all of the guides are properly certified. I want to mention this because unfortunately, I came across two fake tour guides in Zanzibar. I use the term "fake" because these guides didn't seem to properly understand the history of Zanzibar. I overheard one tour guide on Prison Island providing false information to a group of tourists. This individual could have easily used Google to share correct information about Prison Island but instead, he was sharing incorrect information. It is important to book a tour with a reputable guide and company and to support locals who have spent time and money to graduate from the university in Zanzibar. This is one of the reasons why I highly recommend Zan Art Tours & Safari.
When I initially booked the tour with Zan Art Tours & Safari they suggested I start with visiting Prison Island and then explore the rest of Stone Town. However, I asked if we could do the tour in reverse and of course, they were very flexible with me!
We started the day by exploring the unique architecture and the doors of Stone Town. If you visit Stone Town and book this tour get your camera ready because you will love the architecture and all of the beautiful doors here!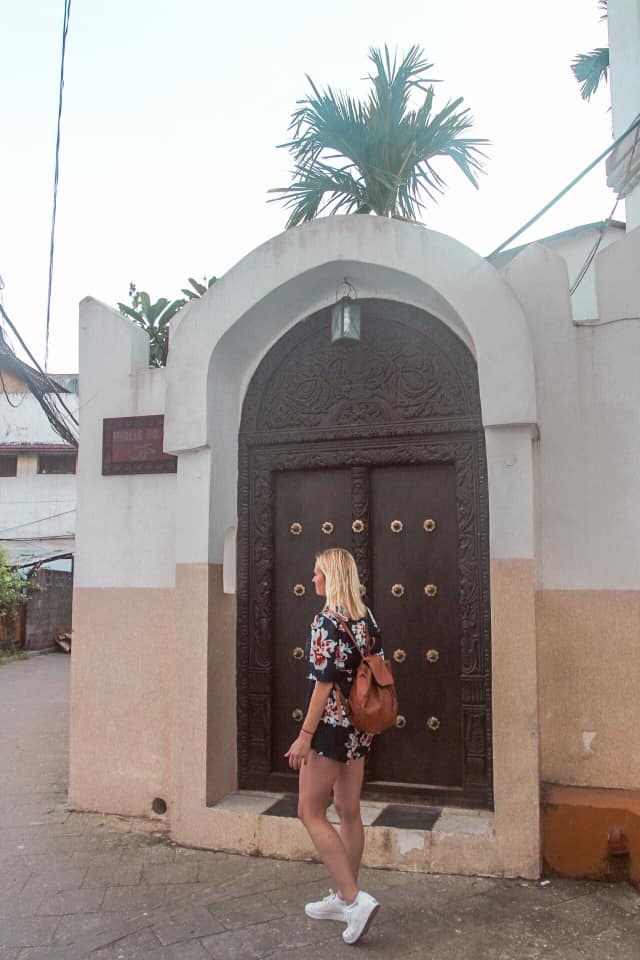 We also visited the Old Slave Market in Stone Town which was the most emotional and difficult part of the tour for me. I grew up in the U.S. so learning about the transatlantic slave trade isn't anything new to me. However, I broke down and cried hard here when I came face-to-face with the slave chambers. I am a kinesthetic type of learner and exploring this museum was one of the most emotional and sobering experiences I've ever had while traveling.
What you will learn at the Old Slave Market is that Stone Town was the flourishing center of the spice trade as well as the slave trade in the 19th century. Zanzibar has a very complex and somewhat dark history. You will learn about all of this if you book a walking tour of the historical city center.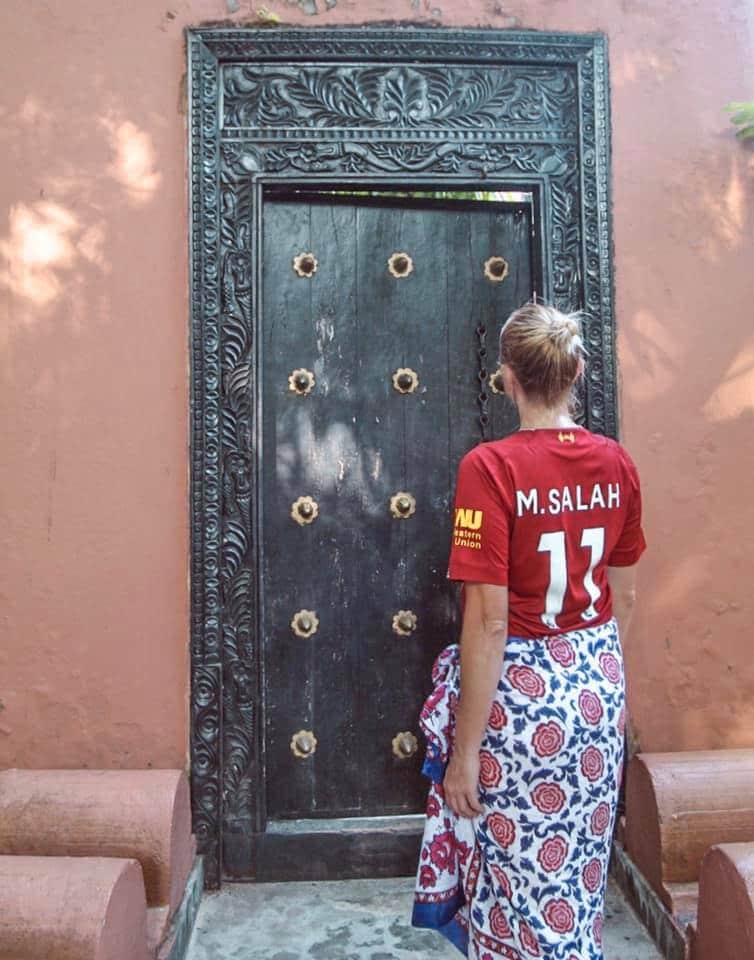 I also had the chance to visit the historical market during my tour and I thoroughly enjoyed exploring the seafood and produce markets. As a vegetarian, I couldn't stomach visiting the butcher section but if you eat meat then you should see this. As you walk through the stalls you will notice the historical and cultural significance of this market which is not to be missed.
At the end of the walking tour, my guide took me to the Old Fort (also known as Arab Fort) and the House of Wonders which are both historical landmarks in Stone Town. I really loved the Old Fort which was built by Omani Arabs after expelling the Portuguese in 1699. It was used as a garrison and prison in the 19th century and is located on the main seafront. I have part of the Old Fort pictured below.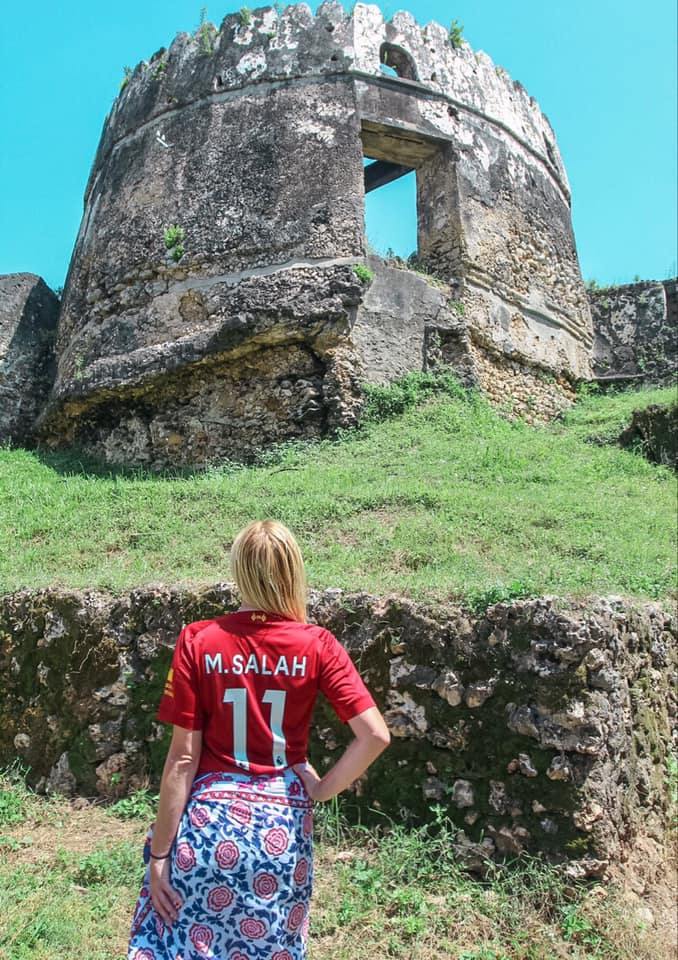 Late in the afternoon, my guide took me to Prison Island (known by locals as Changu Island) by boat and the views of the Stone Town waterfront were just stunning. Once we arrived at Prison Island I was completely enamored by the beautiful aqua water. The beaches in Zanzibar City and Stone Town aren't as nice as many on the rest of the island, therefore, if you are wanting to visit beautiful beaches in close proximity to Stone Town then I highly recommend taking a short boat ride to this island. If you book this tour with Zan Art Tours then you'll get to visit these beautiful beaches anyway!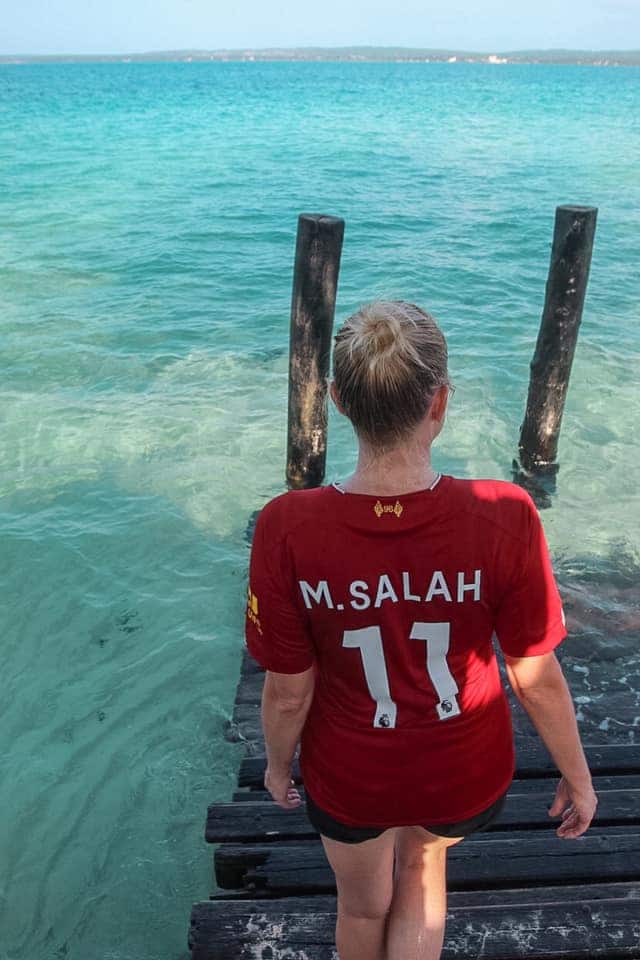 My guide took me around Prison Island which consists of a visit to view the giant tortoises (a gift from Seychelles) and the historical prison which was built on the island to initially hold prisoners but which never actually did! The island initially became a quarantine for yellow fever cases and more recently, the island has become a government-owned resort area. The island is beautiful and certainly worth a visit!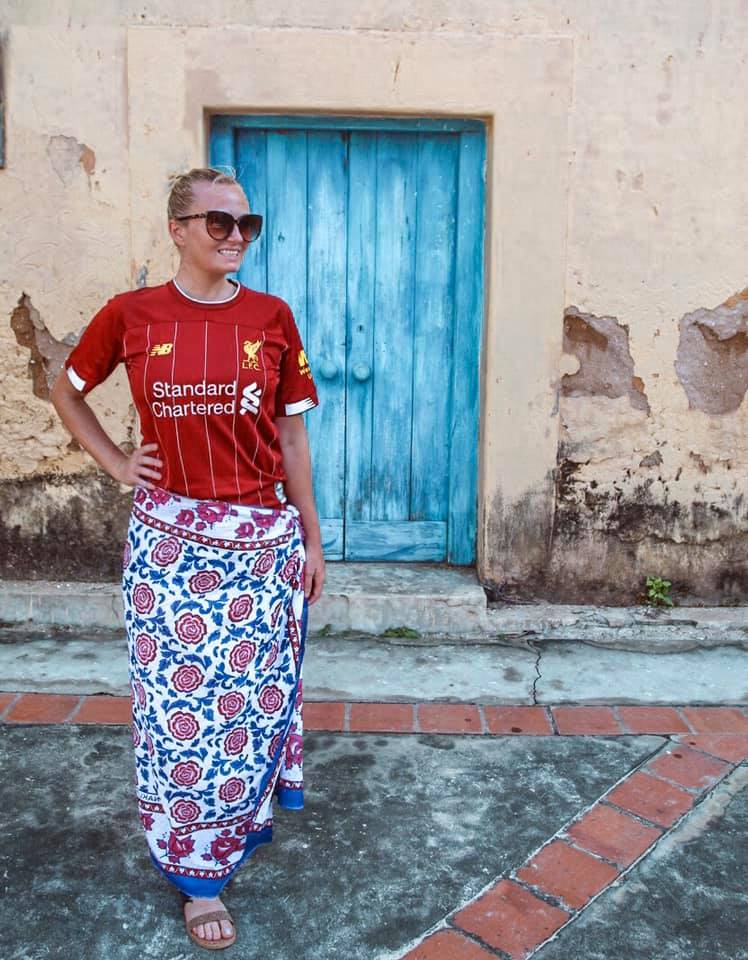 I would rank Zanzibar as one of my top favorite places in the world and I highly recommend a visit here in East Africa. If you travel to Zanzibar there are many tours you can book including snorkeling, boating, and historical and cultural tours in Stone Town. I even booked a tour to visit the rare red colobus monkeys in Jozani National Forest and I highly recommend this tour as well.
If you want to book a tour with the operator I used please reach out to Aball Halim with the following information:
+255776333100 on WhatsApp
As always, please feel free to comment below with any questions!

S
Want more travel inspiration?
Enter your email and sign up for all of my best travel advice and updates from 6+ years of constant travel.