As someone who has traveled to Liverpool to watch over 30 games at Anfield I am often asked for advice on where to stay in the city and how I am able to afford so many trips!  There are plenty of hotels and Airbnbs available in Liverpool but they do book up fast on a matchday/weekend, and it's important to book accommodation as far in advance as possible.
Some of my favorite hotels in Liverpool are the Aloft, the Shankly Hotel, Hotel TIA, The Hard Days Night Hotel, and the Titanic Hotel.  I always recommend staying in the city centre as there's so much to see and do in the city.  This is also where most international supporters stay when they travel to the city, although Hotel TIA is a nice and new hotel that just popped up at Anfield.
In regards to how I am able to afford so many trips… let's just say I have learned a lot of money-saving travel hacks over the years!  I have a lot of money-saving tips in multiple blog posts, but for this post in particular I'll share my best-kept secret for getting discounts off of hotels as accommodation is usually the biggest expense for my trips.
I have my connections in Liverpool now so I don't always book hotels but there are times when I do book hotels.  When I book a hotel in Liverpool I always book with TripValet!
TripValet is the one website I've found that offers the best deals I've ever seen for booking hotels.
TripValet is a member-based travel website that offers exclusive discounted prices for hotels, cruises, cars, and flights around the world.  it's a website that offers wholesale pricing instead of retail public pricing which is why membership is required.
How much of a discount does TripValet offer?
TripValet offers up to 70% in savings and promises to beat other booking websites 80-90% of the time.  I've been a member for 9 months now and I can confirm that these discounts are legit, but don't just take my word for it.  I'll show you the deals in this blog post!
I'm actually planning to return to Liverpool for the match at Anfield against Manchester United on Saturday, December 15th.  I searched for hotels in the city using TripValet and one of my favorite hotels popped up with a major discount.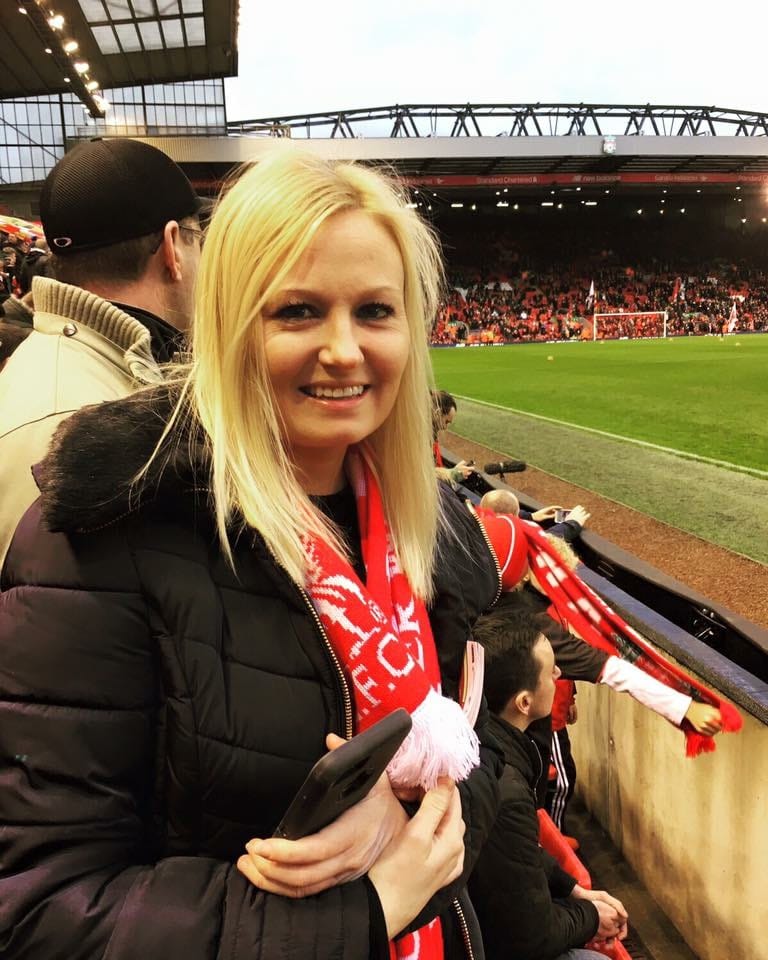 If I book the Aloft hotel in the city centre in Liverpool for Thursday, December 13th through Sunday, December 16th it will cost me $444 using my TripValet membership.  The membership portal also shows me the public prices listed on the other popular hotel booking websites for this same hotel for the exact same dates.  As you can see I will save $149 if I book with my TripValet membership!

I actually looked up the prices directly on Booking.com, Priceline.com, and Hotels.com and you can view the screenshots below confirming that these prices are much higher.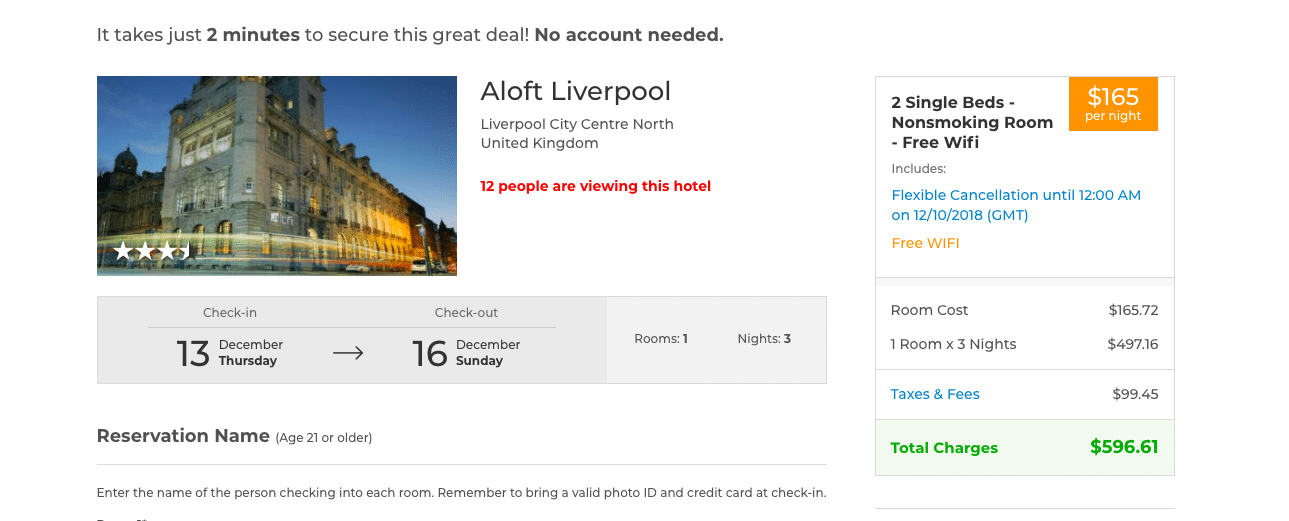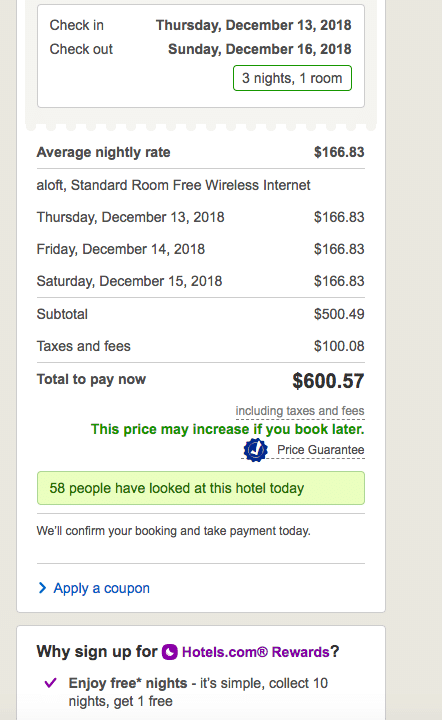 These are the same dates for the same hotel in Liverpool but the public prices are all significantly higher than the TripValet rates.  I use my TripValet membership numerous times per year in order to book 4 and 5 star hotels for cheap and as a result I end up saving hundreds if not thousands of dollars per year.  I also use my membership to receive discounts off of hotels in London and all over the UK.
My membership more than pays for itself by receiving discounts in Liverpool and all over the world.  If you are interested in checking out TripValet for yourself you can click on the link below for a free 7 day trial.
You can also click here for a more detailed blog post on the two different types of TripValet memberships, the discounts I have received using my membership to book hotels around the world, and the other types of discounts a member can receive off of cruises, car rentals, flights, and more!
Want more travel inspiration?
Enter your email and sign up for all of my best travel advice and updates from 6+ years of constant travel.